It's probably no big news that Iceland is home to a lot of big glaciers. In fact, the Vatnajökull is Europe's biggest glacier. The best part, it is so huge that it virtually ends right at the ring road.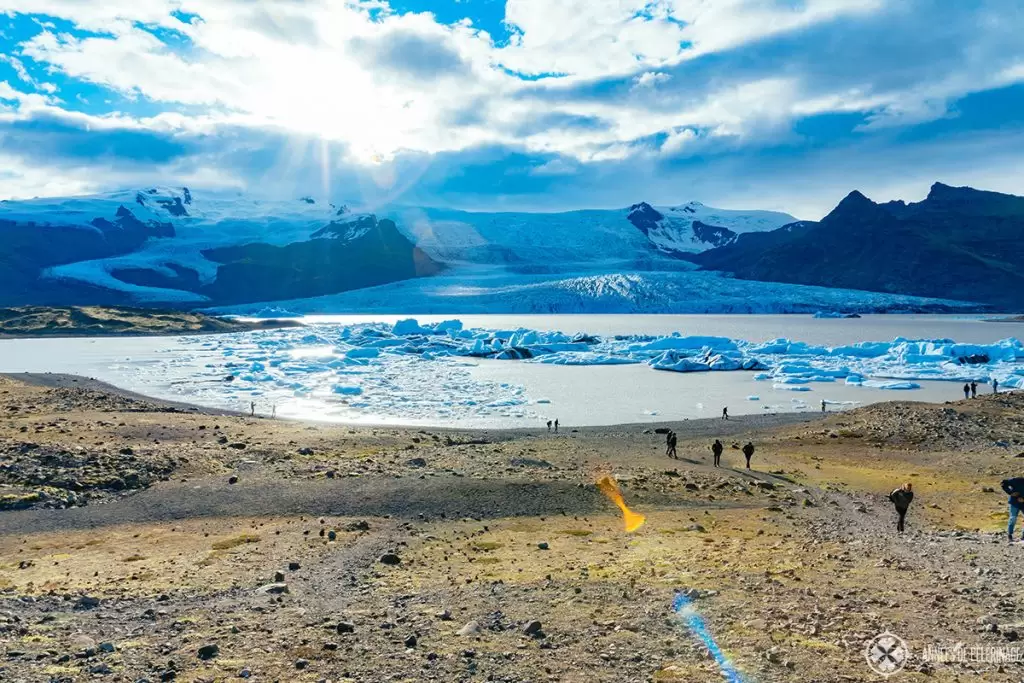 The region around Höfn is, by common consensus, the best and easiest area to get intimate with Iceland's titanic glaciers. It appears in most tourist guides and obviously deserved a big feature in my list of the 20 most amazing things to do in Iceland. But the fame also means a lot of tourists visit. This is why the Fjallsárlón Glacial Lagoon is my favorite spot – very few big tourist buses stop here.
The little lagoon is located almost directly next to the Jökulsárlón Glacier Lagoon but is only a tenth of its size. This is, at least to me, a tremendous advantage, as you get soo much closer to the calving glacier. While there is no way around booking a boat tour at Jökulsárlón, you can basically see it all from the beach at the Fjallsárlón Glacial lagoon. Oh yeah, and I did mention there is so much less of a crowd.
That being said, there is a boat tour on this lake as well. And if you really feel like it, you can take one (here is their website). Personally speaking, I really didn't feel that thrilled about spending a small fortune on seeing something 5 meters closer.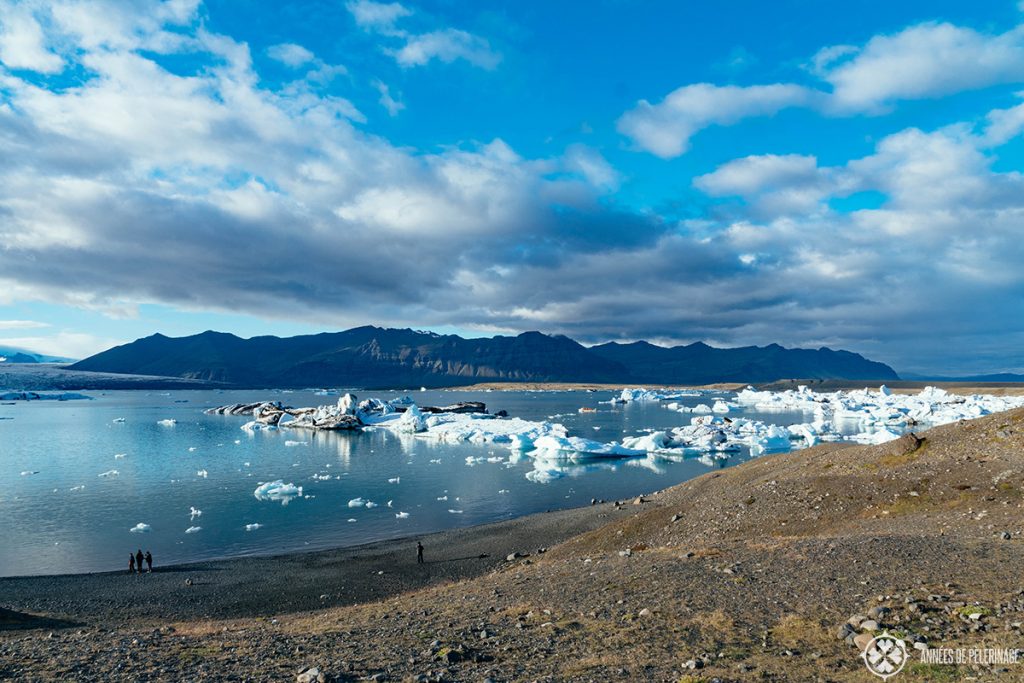 Also, know that there is no Diamond Beach (check out this guide so you know what I'm talking about) at Fjallsárlón. The one or the other small iceberg will strand at the small beach as well, and they are just as pretty if you ask me. But who said you can't stop at both glacier lagoons, as they are so close together anyhow.
How to get to Fjallsárlón Glacial Lagoon
The Fjallsárlón Glacier Lagoon is actually quite impossible to miss if you are driving the ring road from Vík to Höfn (roughly kilometer 180). It is, like I indicated above, sitting only a couple of meters away from the road behind a little hill. Just watch out for the common highlight signs, and there is no way to miss it. In fact, you will see the big glacier anyhow and will want to stop.
Know then, that the Fjallsárlón Glacier Lagoon is far from the only highlight in Iceland's South. Check out this guide if you are looking for further inspiration. Fjaðrárgljúfur, Solheimajokull Glacier, certainly the golden Circle and so much more should be on your list!
Still got any questions? Let me know in the comments below! Also, don't forget to download my free Iceland itinerary.