A list of the top tourist attractions and points of interest in Morocco – What to see, where to go and when to visit.
Spices, sand, and sacred architecture – Morocco has everything you need for your perfect vacations. You could relax a week at the beach or visit a traditional Hamam, splurge in an unbelievable luxury hotel or sleep a night in a Berber tent in the desert. Quite unsurprisingly the North African country is extremely popular among tourists. But what are the best things to do in Morocco?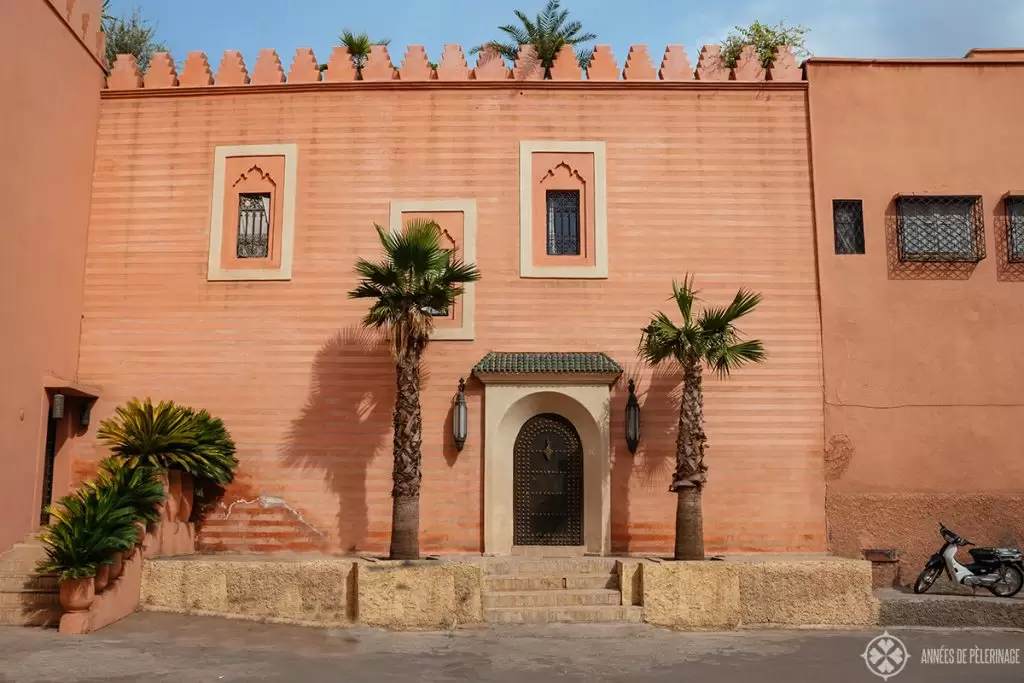 In this Morocco travel guide, I'm going to show you my personal favorite tourist highlights and everything you need to know about them. I'll also share the best time to visit, everything you need to pack, and of course my favorite hotels with you.
Sounds good? Then read on!
1. Marrakech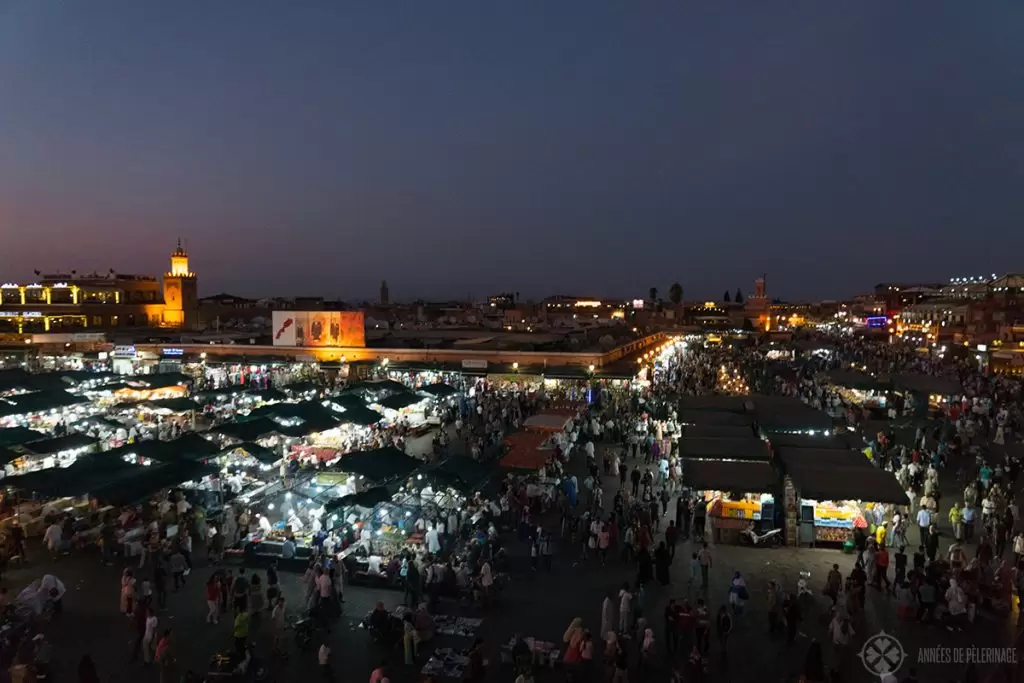 Marrakech really is a no-brainer. No trip to Morokko is complete without visiting Marrakech, as there are just so many things to do (read my Marrakech guide here). The vibrant city at the edge of the Atlas Mountain range is home to one of the liveliest squares of the world.
Jemaa el-Fnaa, how it's called in Moroccan, and the adjacent Souks are a souvenir hunters wet dream come true. Haggle or your life or settle down in one of the many rooftop bars and while away an hour or two gazing at the madness below.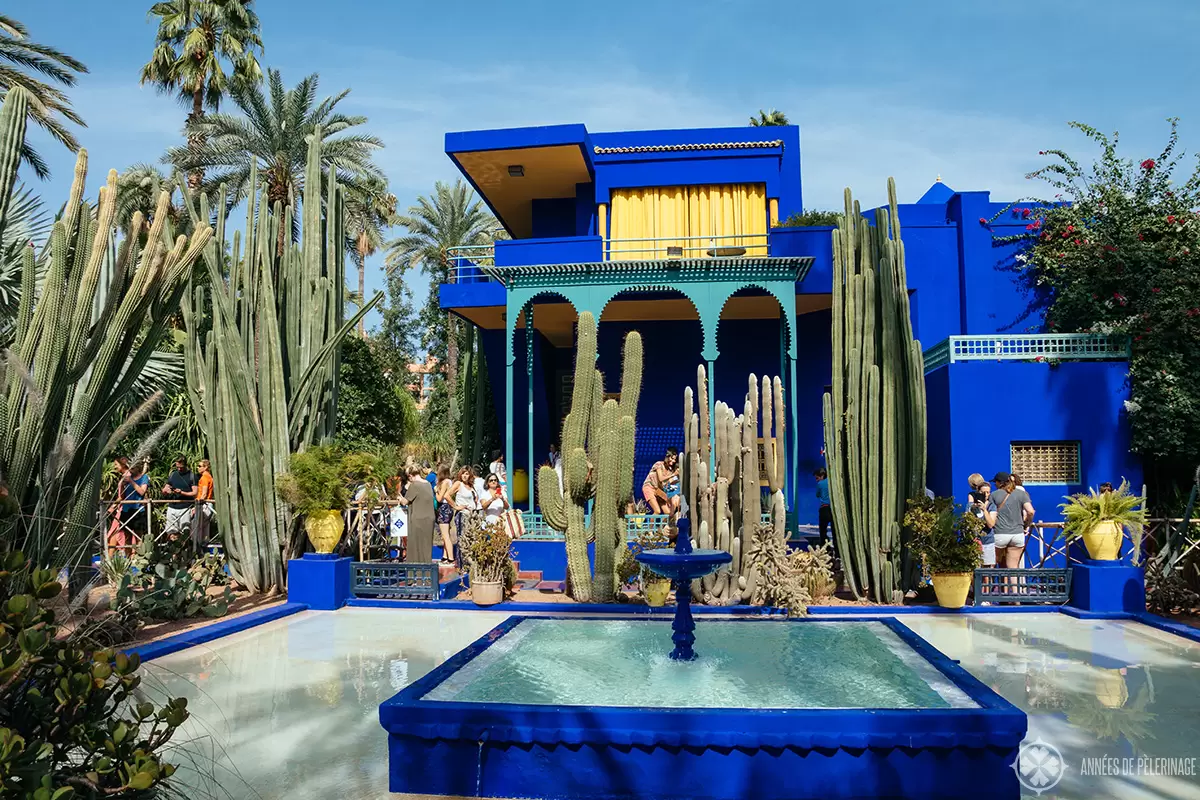 Reducing the ancient imperial city to its main square would be unjust, though. There are beautiful mosques, madrassahs, amazing gardens, and quite a few museums to be explored.
Note: Definitely consider staying at one of the many beautiful Riads (traditional guesthouses) or at one of the many luxury hotels like Amanjena (read my review here)
2. Fez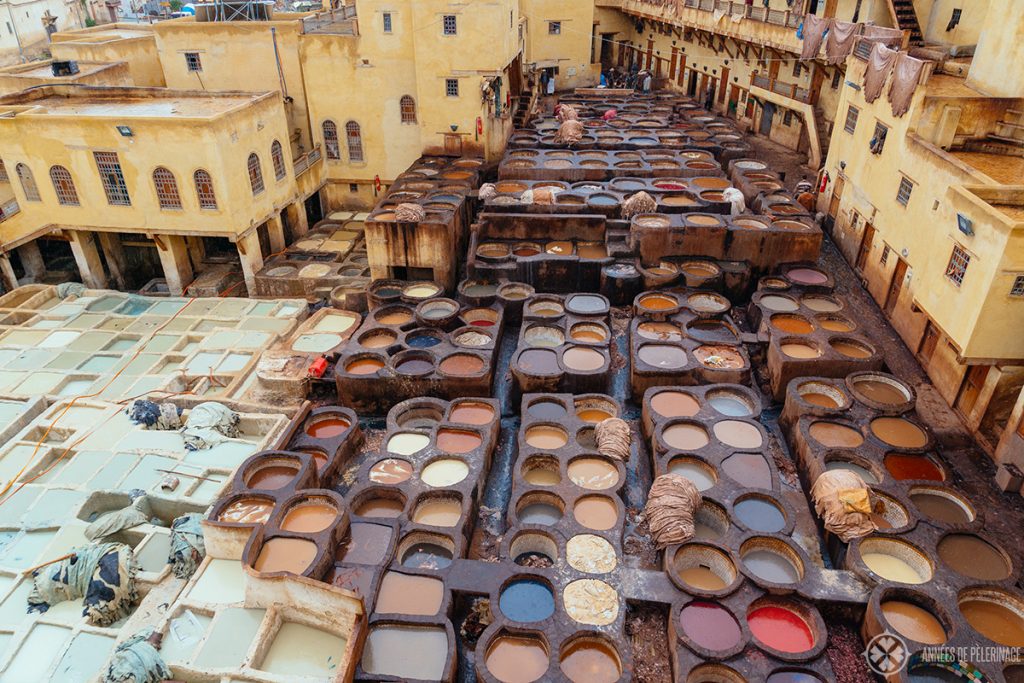 Almost as popular as Marrakech is the second imperial city of the country (there are 4 altogether), Fez. The city of almost a million inhabitants is less touristy but just as beautiful. Fez is particularly famous for its tanneries (pungent as they may be) and the warren-like medina at the heart of the old town. Read my full guide to Fez here.
Note: Best explore Fez with a guide, I'm pretty sure there is not a single city on this planet where it's easier to get lost
3. Aït Benhaddou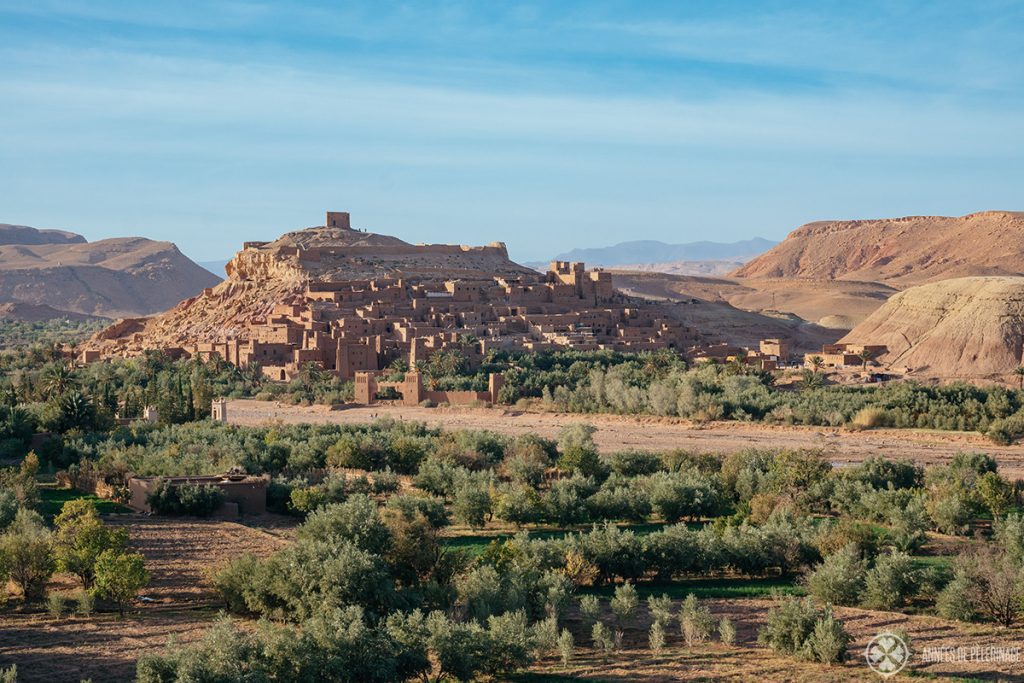 Without a doubt, my favorite spot in Morocco was the ancient desert fortress of Aït Benhaddou. It's not exactly easy to reach, but the strenuous journey of the mountain passes of the High Atlas is worth every single minute – at least in the opinion of the UNESCO who declared it a World Heritage site in 1987.
The ochre adobe walls appear to come straight from the Arabian Nights. So, go ahead and hunt for your Arabian prince/princess or just for the picture-perfect shot.
4. Todgha Gorge
As tempting as it is to reduce Morocco to its hammams and mosques, as wrong it would be. There are actually quite a lot of national parks and natural highlights in the African country. One place you absolutely have to see in Morocco is the Todgha Gorge at the edge of the Sahara desert. The sheer cliffs are towerings some 150 meters above you, while a slow mountain river meanders along a pebbled beach. Beyond impressive!
Note: You can visit the Gorge on a day trip from Quarzazate (but certainly not from Marrakech), but it's probably better to incorporate it into a round trip.
5. Casablanca
I want to be honest with you. I didn't like Casablanca at all. BUT, the Hassan II Mosque truly is a must-see in Morocco. It features the tallest minaret (210 meters!) in the world and will stun you with its sheer size. It's actually possible to go inside (unlike most mosques in Morocco), though you will equally enjoy strolling around the huge park surrounding it (okay it's more a square at the oceanfront).
Note: I personally felt that of all the cities to visit in Morocco, Casablanca is the easiest to skip without having regrets. If you drive up from Marrakech to Rabat or Fez, you can easily do a 1 hour stop to see the mosque.
6. Meknes
Meknes is the third imperial city of Morocco and perhaps the grandest of them all – at least in sheer size. In a way, Meknes, Marrakech, and Fez aren't really all that different. You'll have an ancient medina, a huge square, souks, and a palace. So, you would think you really don't have to visit Meknes, even though it's quite close to Fez.
But in all honesty, Meknes feels the most authentic of them all. Here, the souks are still what they were meant to be: places for locals to shop, and not full of souvenir stalls. Naturally, there are also important landmarks like the Mausoleum of Moulay Ismail, though I liked the ancient royal stables more. Read my full guide to Meknes here.
7. Volubilis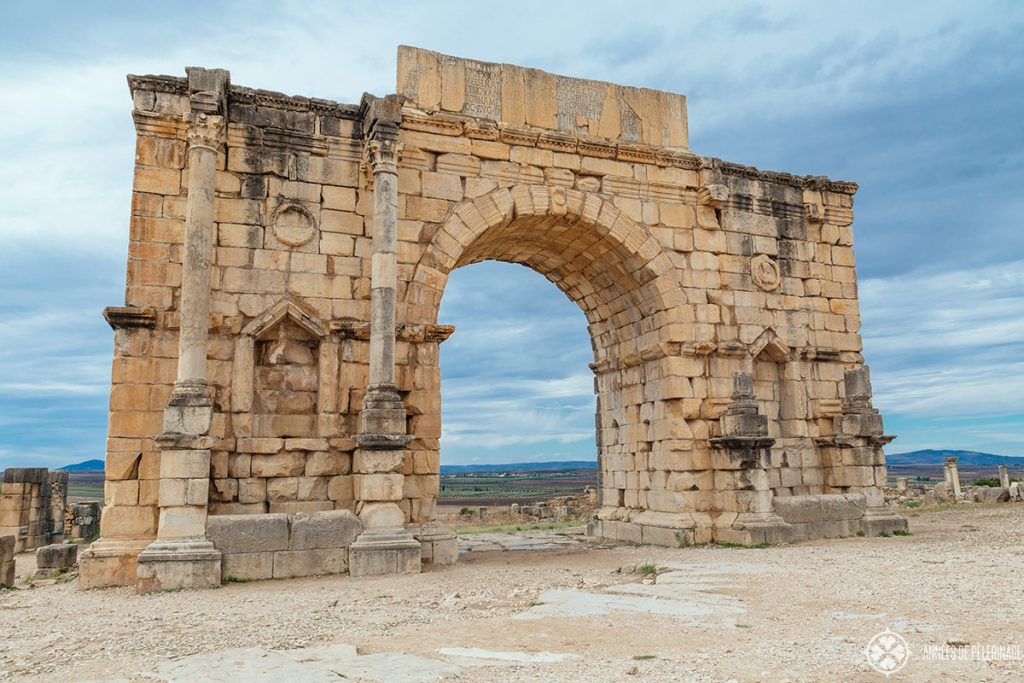 Okay, what can I say? Volubilis should definitely be on your list of things to do in Morroco. When I saw the pictures of the ancient Roman town (dates back to the 3rd century BC), I was actually not sure if I wanted to visit. Sure, it's a UNESCO World Heritage site, but as I've been to Rome & Pompeji, a "puny little aqueduct" wouldn't be able to stun me.
I have to admit, that I was dead wrong. I really enjoyed walking through the ruins with its many mosaics and the charming little villas.
Note: You can easily visit Meknes & Volubilis on the same day if you just want to see the highlights in Meknes.
8. Trek the High Atlas
Don't miss the chance to see the High Atlas mountain range on your tour through Morocco. You can easily visit the charming Berber village of Imlil on a day trip from Marrakech and enjoy the beautiful Toubkal National Park.
From here, you can see the highest mountain in Morocco. At 4,167 meters (13,671 ft) you probably won't consider climbing it (though it's actually fairly easy for such a prominent mountain) but the views are just as impressive. Of all the beautiful places to visit in Morocco, this is probably the most authentic area.
Note: Definitely consider stopping at Richard Branson's Kasbah Tamadot for an afternoon tea or lunch.
9. Sahara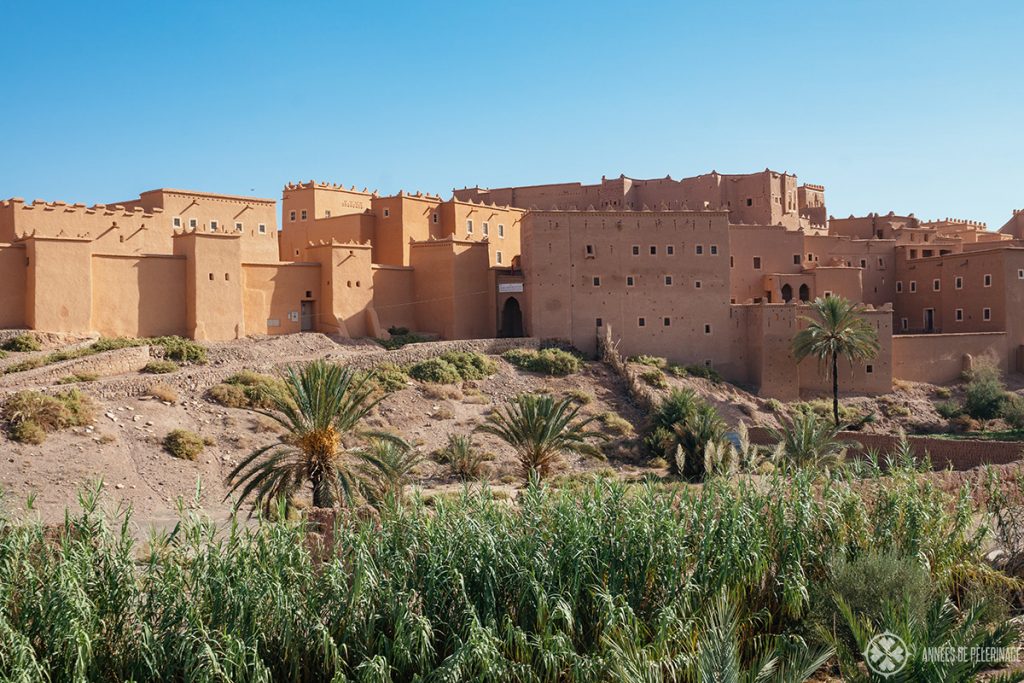 The south of Morocco is extremely arid and there are a few stunning ergs you can visit. Quarzazate is probably the easiest spot to get into the deep Sahara, but other locations are popular as well (especially Erg Chebbi). Actually, I found Quarzazate one of the best places to visit in Morocco.
No matter which spot you decide for, definitely consider watching the sunrise or sunset in the sand dunes. It will be a beyond magical experience!
Note: There are a wide range of desert tours available if you don't like to go there with your own car (like I did)
10. Moulay Idriss Zerhoun
The last spot on my list of the best things to see in Morocco is still an insider tip (of sorts). Moulay Idriss Zerhoun is a small hilltop town in between Meknes and Volubilis and is actually a very important site for the Moroccans themselves. It is here Moulay Idriss arrived in 780 AD and bringing with him the now prevalent Shiism (and would later start a new dynasty).
Don't drive in through the main access road at the foot of the two hills, but take the next road on the way to Volubilis – from here you get the best panorama of the city.
Note: Definitely visit on Saturday, which is market day in the town.
Other things to do in Morocco
I want to be clear with you: This list of things to see in Morocco "only" highlights my favorite places in the North African country. There is so much more to see. I didn't mention the beautiful coastal cities Tangier in the North or Agadir & Essaouira in the South.
The blue city of Chefchaouen is certainly a tourist's favorite, and so are the Ouzud waterfalls in Tanaghmeilt. The capital of Morocco, Rabat (the fourth imperial city), can also be worth a visit. It really all just depends on how much time you got for your Morocco itinerary and the activities you like more.
While in Morocco, you certainly should take your time exploring the many old medinas and souks (make sure to visit at least once at night – it will be a whole new world!). A handmade leather bag or jacket could be the perfect souvenir. But don't forget, there are lots of outdoor activities you can do in Morocco as well (hiking or driving quads through the desert come to my mind)
Also, take your time sampling the many typical Moroccan foods. Of all the things to try in Morocco, Couscous, but also Tagines and Bastilla, should be at the top of your list. I have to admit I didn't like the spice-laden food – but that's just a personal preference. I'm sure you'll love it. I focused on the many fresh fruit and fruit juices, instead ;-)
What to do in Morocco when the time is short?
Personally speaking, I'd stick to Marrakech, explore the amazing city and maybe do one day trip into the mountains and one into the desert (need to stay a night though). Fez is also a lovely place to use as a base, as Meknes, Volubilis, and Rabat are all within easy day trip distance.
But as there are so many top things to see in Morocco, you can basically go anywhere and I'm still enjoying your time.
Best time to visit Morocco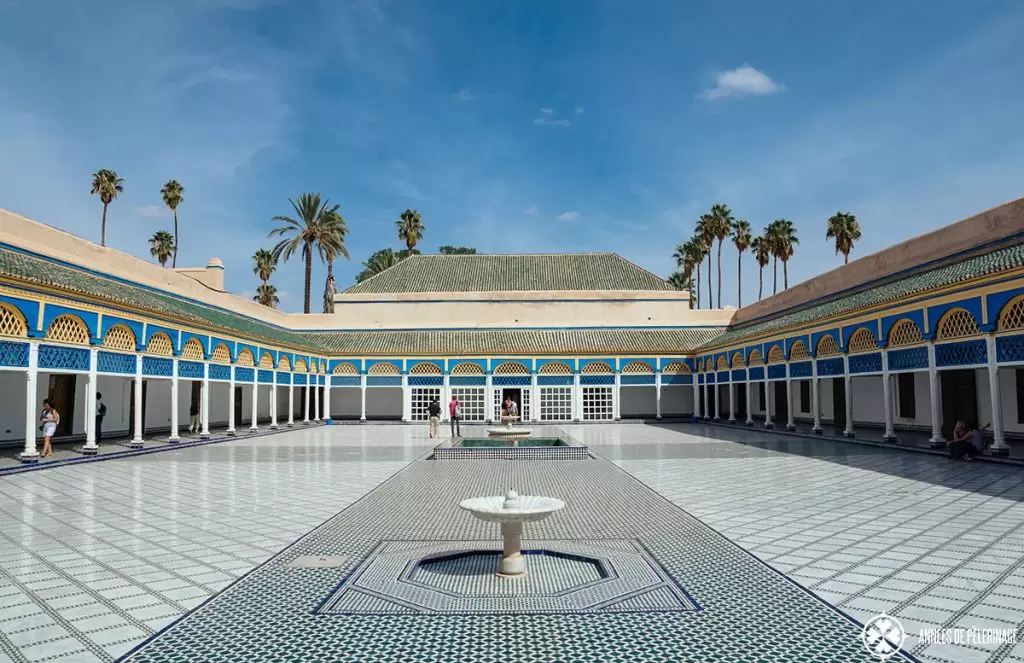 Morocco can be incredibly hot in summer and quite cold in winter (especially in the south). So the best time to visit Morocco is either March until May or September and October. Clear weather, hardly any days of rain and temperatures around 25-30° Celsius are the norm during these times (though often only 10-15° at night).
That being said, these months are also the peak visiting times. If you want to avoid the crowd, nothing speaks against visiting Morocco in Winter or Summer – as long as you don't want to go swimming in the Ocean (most pools are heated!) or trekking the High Atlas mountains.
Keep in mind that temperatures around 35° Celsius and above are not unusual in July or August, while they may drop below 10° Celsius in December or January. Winter is also the "rainy season", though averaging around 4 days of rain per month. Both might be a bit uncomfortable, but if you just want to go sightseeing, nothing you can't handle. On the plus side, hotel prices will be quite low and most tourist attractions quite empty.
There is also a bit of a temperature difference between the North (definitely put Meknes on your itinerary) and the south. The desert can be extremely hot in summer, but also quite cold in winter.
What to wear in Morocco?
Note: I get commissions for purchases made through links in this post.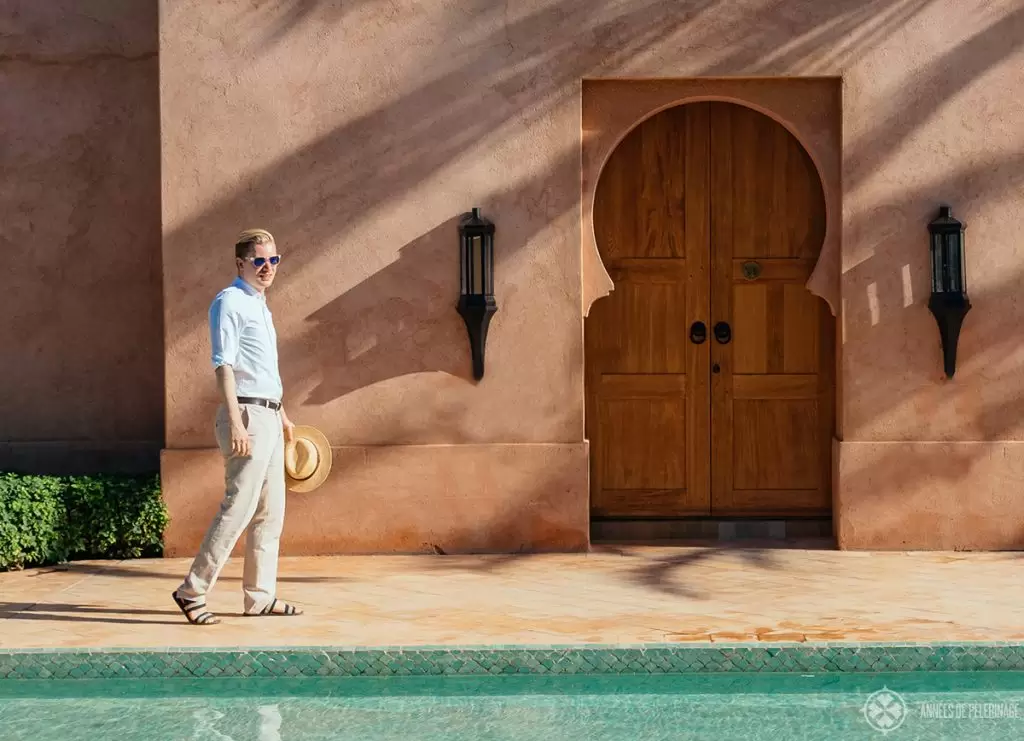 Morocco is an Islamic country and there is no denying that the people are a bit more conservative here. You will seldom see men wearing shorts or women without a veil or an Abaya (loose over-garment). That being said, the younger generation seems to be heavily influenced by the rest of the western fashion industry.
In summer, you will see most tourists wearing shorts or short skirts and t-shirts, and that seems to perfectly okay for most Moroccans. It singles you out as a tourist, but you will certainly not be the only one. Personally speaking, my advice has always been to wear your best. Women should stay away from wearing shoulder free tops, though.
Few mosques in Morocco are open to non-muslims, but if you plan to visit one, you definitely need long pants, a top covering your shoulders and women are required to wear a veil.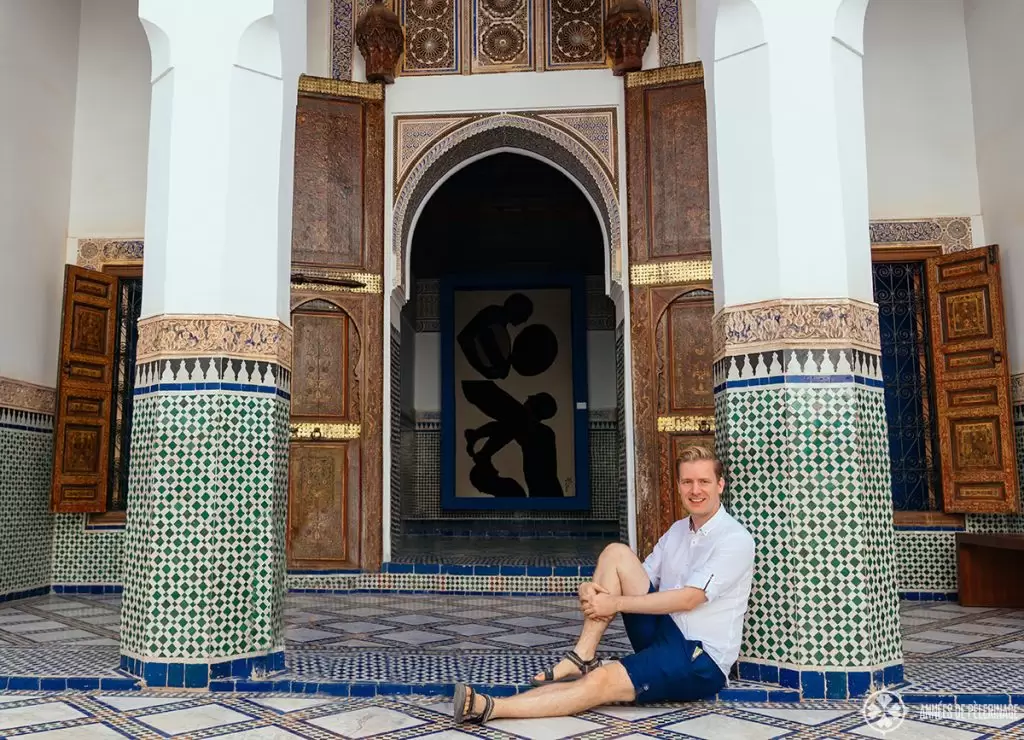 In the winter (so October through March), it gets quite cold in the nights (or on a rain day), so you definitely won't be able to run around in shorts and you will actually need a light jacket as well.
In summer, you should definitely bring a hat and lots of sunscreens, as the sun can be quite intense (though the narrow streets of Marrakech or Fez offer quite a lot of shade).
Here is a little Morocco packing list for you:
Power adapter; (220V supply voltage and types C and E plugs; so European standard plugs)
Comfortable walking shoes:
pair of flip-flops (for visiting the hammam)
A couple of shorts (summer only)
At least one pair of loose, breathable pants (e.g. linen or so)

ladies should bring a long skirt instead

t-shirts and tops as you see fit
(underwear and socks as you see fit)
One light jacket (not needed in high summer)
A scarf (for the ladies & for visiting the desert) & a hat
Bathing suit/swim wear (if your hotel has a pool or you are visiting the coast)
sunglasses
High SPF sunscreen (love the Neutrogena Wet Skin Spray)
Is Morocco safe?
I can't tell you how often people have been asking me if Morocco is safe to visit. And there can only be one answer: hell yes! In fact, I don't even know why people worry about travel safety in Morocco (for those who still do, read my guide to travel safety in Marrakech).
The crime rate is 5 times lower than the US and there have hardly been any tourists attacks (the last one dates back to 2011). Sure, that's more than none at all, but sadly, this has become the norm in almost all western countries in the past decade.
If you stick to the most basic golden tourist rules expectable petty crimes (which you have to face almost all around the world) can easily be avoided, and you will have the time of your life. So, Keep your valuables in the hotel safe, don't walk around with open bags (or purses in your back pocket). Don't follow strangers, etc. You know the routine.
The only one thing I'd like to mention: When strolling through a souk or the main square in Marrakesh, you really have to expect some madness. Shop vendors will be advertising quite aggressively, and so will the various food stalls. They will touch you and they might follow you for a meter or two.
Stay friendly, say "no thank you", and you will be more than fine. Instead of acting pissed, embrace the madness and go with the flow. These vendors smell easy tourist prey from miles away, no need to look insecure, eh? :)
Further reads:
I hope, I was able to give you some inspiration for your itinerary. I tried to incorporate all the best things to do in Morocco in my opinion. Got any questions? Leave them in the comments below. And don't forget to pin this to your Pinterest board!