Everything you need to know to plan 2 weeks in Egypt and explore the ancient wonders and temples along the Nile – Cairo, Aswan, Luxor, and Hurghada.
Are you currently planning a trip to Egypt but you don't know how to create your perfect Egypt itinerary? Then look no further, because this travel guide was written for you.
I'm going to show you step by step how to see the most important tourist attractions and highlights in Egypt in two weeks. The ancient country on the Nile has so many truly outstanding places to see (don't forget to check out my list!!) it's not always that easy to decide what to see and what to skip.
14 days in Egypt sounds like a lot of time, but frankly, it is not. Three weeks would be much better, but if you can live with not seeing every temple and UNESCO World Heritage site, then my sample Egypt itinerary will be perfect for you.
Let's dive right into it, eh?
My 14 day Egypt itinerary
This itinerary follows my last trip to Egypt quite closely. It is, however, based on two assumptions:
a) You don't want to fill those 14 days in Egypt with only temples and pyramids but you are looking for some diversity
b) you want to have a couple of days snorkeling in the Red Sea as well
Naturally, you can adjust my itinerary according to your own preferences. I'd like you to view it as a basic outline, a skeleton if you will, you can fill and modify as you see fit! If everything fails, you can always resort to one of the many Egypt travel packages around, but speaking from personal experience it is so much better to travel independently and at your own pace.
Day 1: Arrival in Cairo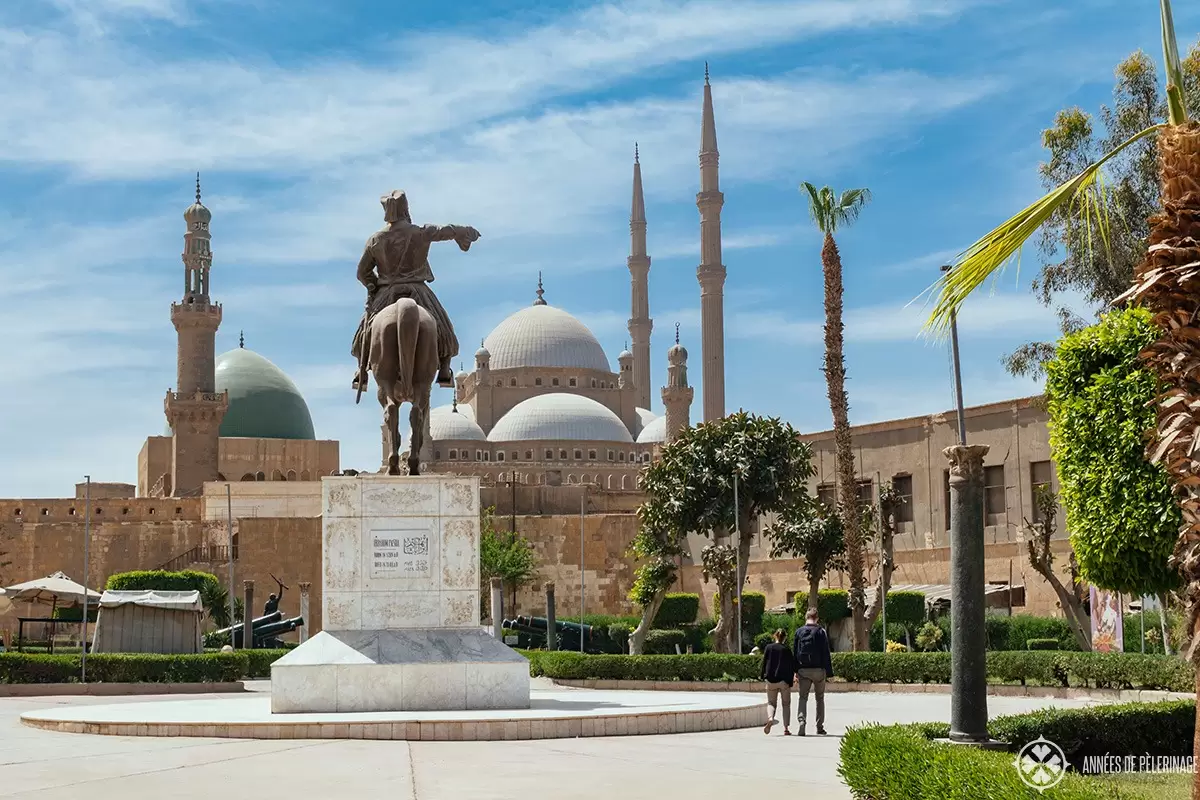 For the first day, I got no plans for you at all. I always try to catch an early flight, but due to various reasons, this may not be possible for you, so it feels awkward to set out a plan for you already.
In case you don't suffer from the jet lag and you arrived in Cairo around noon (or even before) you can opt to explore Coptic Cairo and the Presidental Palace. For further inspiration do read my guide on the 20 best things to do in Cairo.
Day 2: Explore Cairo
In case you already read my Cairo guide (see the link directly above), you will realize that there is a sheer abundance of places to see in the capital of Egypt. You will need 4 or 5 pretty intense days to see it all. As we don't have that much time on this itinerary, you have to focus on the highlights.
Morning: Egyptian Museums
The main attraction in Cairo is certainly the fabulous Egyptian Museum. It is located on the famous Tahir Square (you do remember the Egyptian revolution of 2011, that's where it all started) but they are currently constructing a new building in Giza called the Grand Egyptian Museum (here's the official website). You will need 3 hours to tour the museum. I do not advise you to rush past the treasure hoard from Tutankhamun or the mummies of the kings.
Do yourself a favor and breath in these ancient masterworks! You will be hard pressed to find more beautiful artworks anywhere else on this planet.
Afternoon: Cairo Citadel & Islamic Cairo
In the afternoon, grab a taxi to the Cairo Citadel and explore the beautiful mosques within. It's also the best viewpoint in Cairo, so there is no way around visiting. Do read my full guide to the Citadel for further information.
The Mosque-Madrassa of Sultan Hassan is directly below the Citadel, but you will have to take a taxi for a dollar or two, as there are no stairs (and your feet will be tired by this time anyway).
If you feel up to it, you can move onwards to the Presidental Palace and take a tour through the museum in the basement. It's quite fascinating and has one of the finest collections of militaria in the world. Or take a taxi to the Mosque of Ibn Tulun if you'd rather see more of the Islamic monuments in Cairo.
Note: You can also start with the Citadel and then do the Museum in the afternoon. The Egyptian Museum is open until 9 pm anyway.
Day 3: Do a Pyramids tour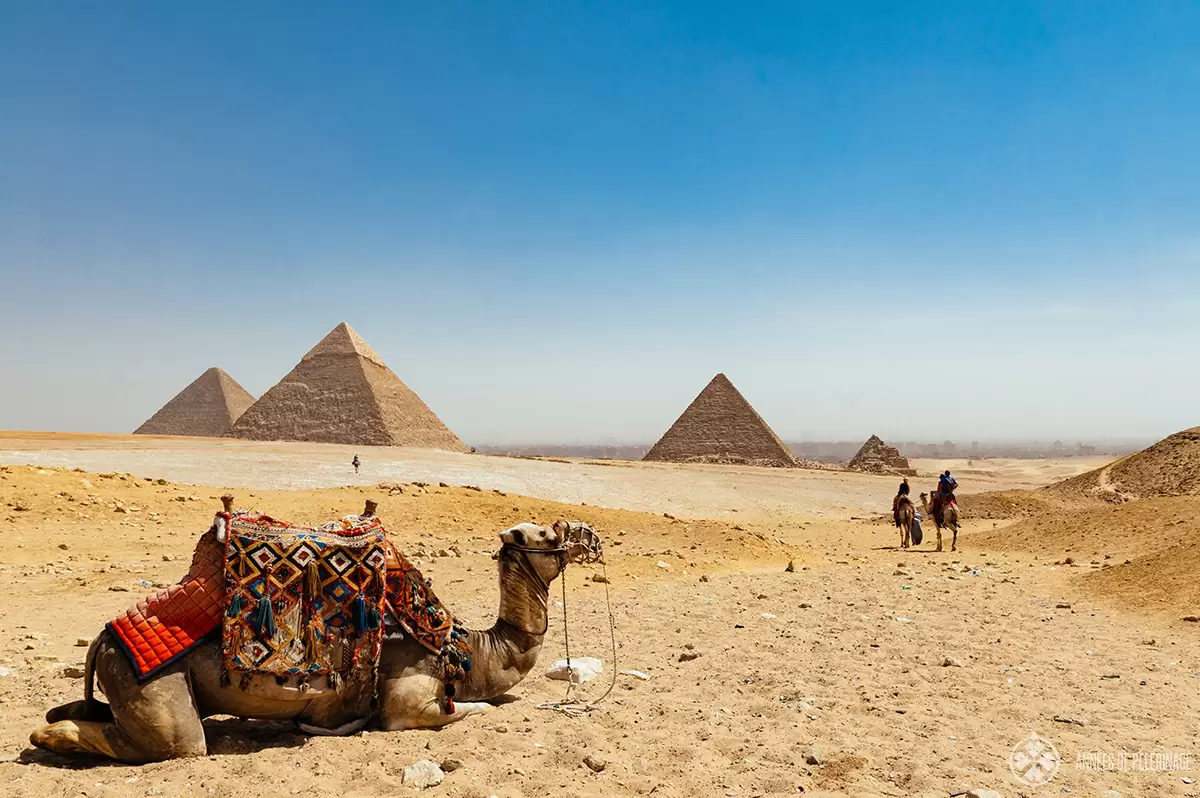 A trip to Egypt could never be complete without visiting the pyramids. The most famous ones are located in Giza and it's those you want to see. It only takes like 20 minutes to get there from the city center. You will have to take a taxi or better book a driver for the full day. Agencies also offer pre-arranged Pyramids tours. Do read my Giza Pyramids guide to learn more.
I do recommend you head onwards to Memphis and Saqqara and see the Step Pyramids of Djoser and the Mastaba of Mereruka (read all about it here). You will need a dedicated driver or book a tour to do this as full-day tour (ask at the front desk of your hotel, they will easily provide you with a cheap driver)
Otherwise, you can also return to Cairo after Giza and explore the rest of Cairo. Again, Coptic Cairo, The Museum of Islamic Art or the Nilometer come to mind.
Day 4: Day trip to Alexandria (optional)
Alexandria is a mythical place. Both the fabled Library of Alexandria and the Lighthouse of Alexandria filled a history tome or two. Today, little of that former glory remains, but it is a fascinating city nonetheless.
Most tourists decide to catch a glimpse of these golden days. If you don't want to overload your Egypt itinerary with too many museums and history, you might as well skip this day trip and prolong your stay on the Red Sea (see below).
Day 5: Onwards to Aswan
On the fifth day, you will move on to Aswan in the very south of Egypt (make sure to read my guide). You can either take the sleeper train from Cairo to Aswan in the evening of the 4th day or grab an early plane on the morning of the fifth. The train will be cheaper as you will save the accommodation for the night (otherwise it's more or less the same price).
Use the remainder of the day to visit the Nubian Museum and then take a traditional felucca boat to the Botanical garden and/or Elephantine Island. You can also decide to view the famous Unfinished Obelisk or tour the Monastery of St. Simon!
Day 6: Abu Simbel
Abu Simbel is probably the most iconic UNESCO World Heritage site on this planet. No wonder, the relocation of the temple of Ramses II lay the foundation of the famous organization. There are two ways to reach Abu Simbel: By bus and by plane.
I urge you to take the plane, even though it will be more expensive, simply because it will be so much faster. For further reference, do read my guide on how to do Abu Simbel on a day trip from Aswan.
I assume you take a plane, so there is plenty of time to visit Philae Island and the Aswan High Dam in the afternoon. For me, Philae is the most beautiful temple in all Egypt – by far!!
In case you don't want to take the plane, you probably won't have enough time to see Philae during the daytime. You got two options then. Either book the sound & lights show in the evening or do Philae Island on the day you arrive in Aswan.
Day 7: Onwards to Luxor
Your next step in this Egypt itinerary will be Luxor (read my full Luxor travel guide here). You could take the train, but I urge you to take a taxi/bus. You definitely have to stop at the famous Kom Ombo Crocodile temple, though you could also squeeze it in on your arrival day in Aswan! Definitely make sure to visit the adjacent museum with its huge collection of crocodile mummies.
In the afternoon you will have to see the Karnak temple. The gigantic Hypostyle hall of the ancient temple is beyond comprehension as is the rest of the megalomaniac ensemble.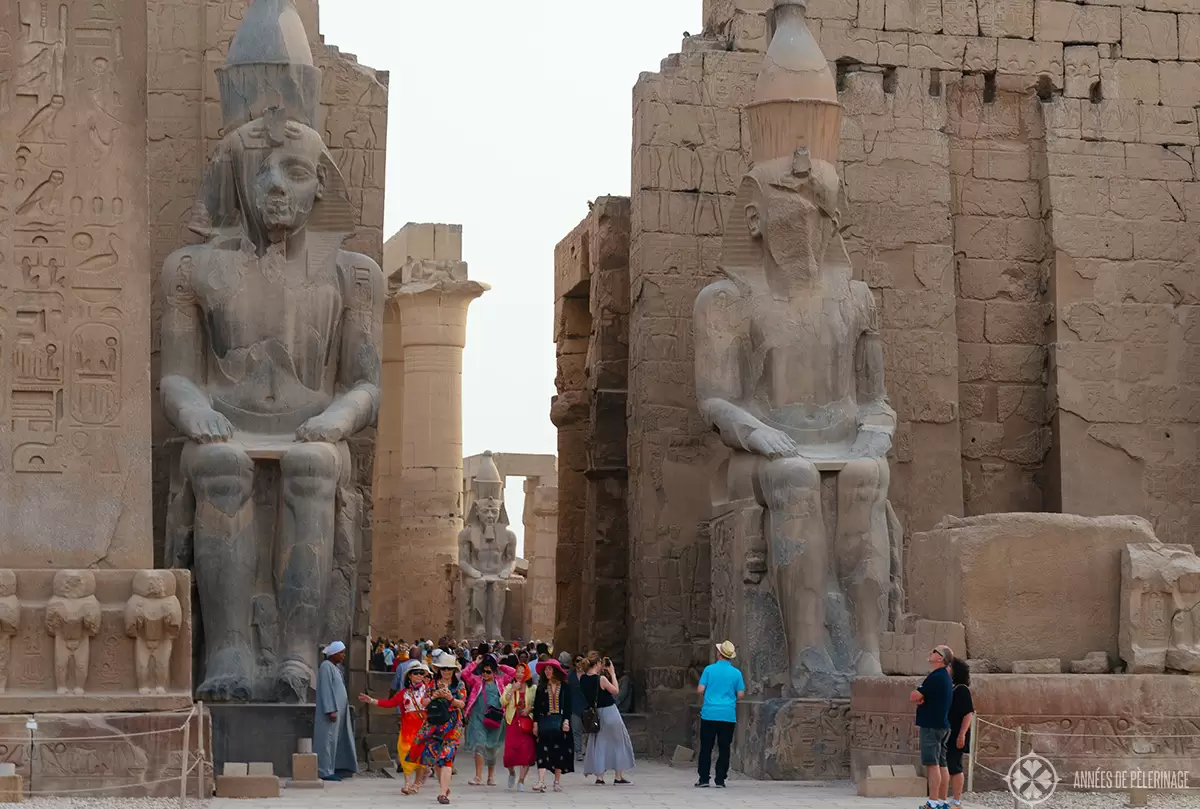 Close before sunset, move on towards Luxor Temple. The temple with its imposing obelisks and granite statues are beautifully illuminated at night and I'm very sure you'll enjoy it!
Day 8: Westbank & Valley of the Kings
On the 8th day, you have to rise very early and book the earliest available tour to the Westbank to see the Valley of the Kings. It is here you can tour the tomb of Tutankhamun and all the other famous ancient Pharaohs. The earlier you get there, the better, as the tombs will get unbearably hot around noon – except in the winter months where it really doesn't matter.
From the Valley of the Kings, your next stop should be the Hatshepsut temple. It's one of the top tourist highlights in Egypt and you really can't skip it!
Depending on how fast you were and how "temple sore" you are, you could opt to go on to Deir el-Madina. This is the town were once the workers who built the Pharaonic tombs lived and here you can tour a couple of outstanding tombs from commoners.
Day 9: Saying goodbye to Luxor
In the morning, you should definitely stop by at the Luxor Museum. There are some truly outstanding exhibits to be seen and it's only rivaled by the Egyptian Museum in Cairo.
If you feel up to it, you could also make a little trip to Dendera temple in the North of Luxor. It's one of the least visited grand temples in Egypt and funnily enough one of the most beautiful ones. Decide for yourself! Dendera will be a convenient stop on your way to Hurghada, where you will be going in the afternoon.
While there are infrequent flights linking Luxor to Hurghada, taking the car is quite reliable. Will take about 4 hours.
Day 10 – 13: Relaxing in Hurghada
After all those temples and ancient highlights, you will thoroughly enjoy relaxing at the beach. If three days are not enough for you, feel free to stay longer *smirk*. Definitely make sure to go snorkeling or scuba diving. The marine life is quite amazing here.
Note: Sharm El-Sheikh will be even better for snorkeling but there is no good and fast way to get there from Luxor.
Day 14: Back home
Time to say goodbye to Egypt. I always try to pick a late flight, so you can enjoy another day at the beach, but that may or may not be possible. There are frequent direct flights from Hurghada to most cities in Europe, you can also fly with a layover in Cairo. Make sure to read my guide on how to survive a long haul flight like a pro!
Wrapping up this 14 days Egypt itinerary
Phew! This took quite a while, eh? I hope I was able to provide with tons of inspiration from your personal Egypt itinerary. As you can see, two weeks on the Nile are easily filled up with UNESCO World Heritage sites, snorkeling and memories to last a lifetime.
From my experience, it is quite feasible to visit Egypt independently. You will have to rely on taxis and local tour companies (go through your hotels, they will help you), while renting a car is probably not the best idea considering the rather erratic traffic in Egypt.
As an alternative, you could also take your time in Cairo and Hurghada, and visit the rest on a Nile cruise. Definitely make sure to read my review on the fantastic Oberoi Zahra Nile cruise ship to get a good impression!
If you got less time, you can skip the Red Sea and change this into an 8 days Egypt itinerary (gotta skip Alexandria as well), but things will feel a bit rushed then, and I those few days relaxing on the beach will make all the difference. You will need some time to process all those impressions!
Last, but not least, bear in mind that there is an abundance of all-inclusive trips to Egypt available. I never do such tours, as I love to explore a country at my own pace and, due to the nature of me being a travel blogger, need more time to take pictures and for reporting. So, please don't ask me for the best Egypt tour companies – I won't be able to help you! ;-)
What I can tell you, that even the so-called "Luxury Egypt tours" are usually anything but true luxury. If you like to sit on a bus for half of your holidays, and rush around ancient monuments in a group of 40, then go ahead.
The best time to visit Egypt
I'll keep this short and brief! Spring and autumn are generally the best times to visit Egypt. The weather will be perfect for enjoying a little beach, while still not too hot to visit the temples. March and October are perfect, November and February a bit colder, and April and September quite hot already. So it's quite important to packing accordingly (my sure to read my guide on what to wear in Egypt).
Personally speaking, I'd stay away from June, July, and August, as the Pyramids or the Valley of the Kings are worse than a furnace during that time of the year. Also, consider that this itinerary is quite packed and the intense heat will take it's toll, so you will probably have to cut it down a bit if you still decide to visit in summer. If you need more details, read my full guide here.
Is Egypt safe to visit?
For many tourists, travel safety in Egypt is a major concern. I'll tell you that it is perfectly safe for Western or American tourists to visit Egypt! Still got concerns? Do read my full guide to Travel Safety in Egypt! Please be aware, that lots of vendors and shady people will try to scam you. With some precautions, these are easily avoided, though.
But really, the fear of overpaying a taxi driver a couple of Egyptian pounds should never keep you from visiting the amazing temples, pyramids, and mosques along the Nile. There are 6,000 years of history to be explored, after all!
So, that's it. This was my perfect Egypt itinerary. Hope I was able to inspire your next trip to Egypt. Got any questions? Ask them in the comments below. And don't forget to pin this guide to your Pinterest board!