The fastest, the cheapest and the most beautiful options to get from Cusco to Lake Titicaca
Lake Titicaca is not only the highest commercially navigable lake in the world, it is also one of the top tourist attractions in Peru. There are so many things to do on Lake Titicaca that you will probably need a week to see it all. Most tourists will come from via Cusco to Lake Titicaca, and personally speaking, this route makes the most sense.
That being said, there are four different options to reach Lake Titicaca from Cusco, and I thought it would be quite helpful to show you the differences. Depending on your budget and time, you may want to choose a different one. Most people will want to start out in Puno on the Peruvian side, so this is where I will focus in this guide. I added, however, a little paragraph about the Bolivian side as well
______
Wondering what to do in Cusco? Here is a massive list of 20 things to do!
1. Taking the PeruRail Titicaca Luxury train
PRO: Most luxurious option with the best view
CON: Takes the most time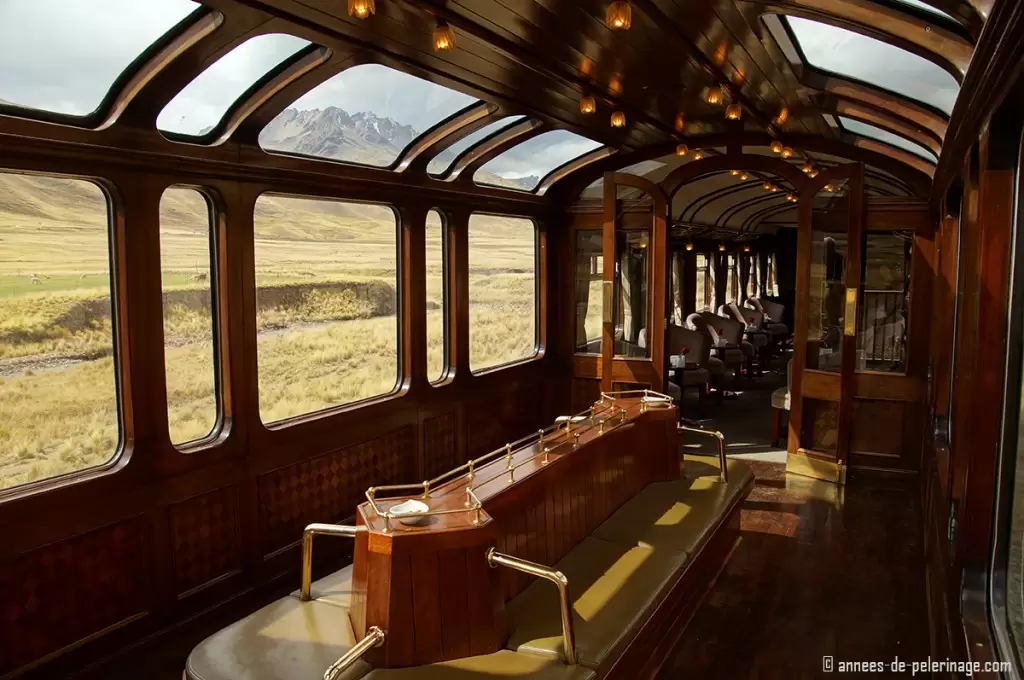 The most spectacular way to travel to Lake Titicaca is by train. Peru Rail operates the Titicaca Luxury train between Cusco and Puno four days a week. The train is frequently described as the most beautiful train ride in South America and also ranks among the top 10 in the world.
If you got the time and money to spare, you really should opt to take the Andean Explorer. 10 hours may sound long, but time will pass by like a breeze. There is food on the train, a spectacular observation deck, live music & folklore shows, and even a bar. Personally speaking, I spent 9 of the 10 hours watching the beyond spectacular landscape pass by.
The highest point of the train ride will be the La Raya pass with an altitude of 4.335 meters (the train will stop here).
Journey Time: 10h 30 Minutes
Price: ~ 180 US-Dollar
Departures: Monday, Wednesday, Friday, and Saturday
Note: There is also the Andean Explorer Luxury Train by Belmond. This will cost about 2,000 USD per trip.
2. Cusco to Lake Titicaca by plane
PRO: Fastest option
CON: You won't see the spectacular landscape up close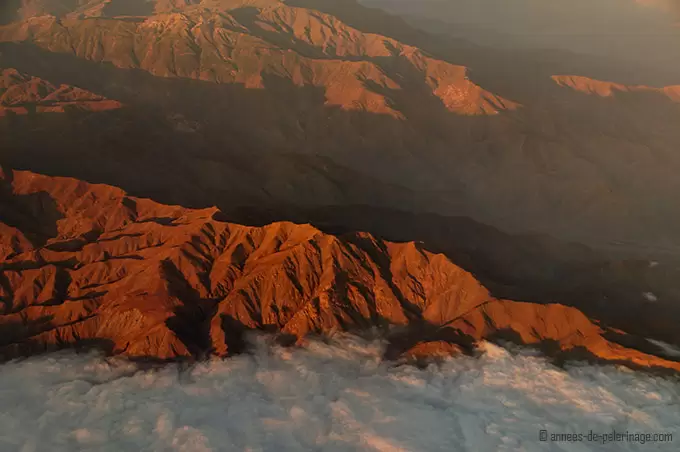 If you are short on time, then taking the plane will be the best option. There is no airport in Puno itself. There is only one in Juliaca some 40 kilometers' way. Be aware that this is not an international airport, so you will only be able to fly in from Lima or Cusco. It will take you roughly one hour to get from Juliaca to Puno, as the roads aren't in the most pristine condition.
Depending on your time of arrival, you might want to consider to check out the amazing market in Juliaca (the biggest in the whole Andean region)
Time: 1 hour
Airlines: Avianca & LATAM
Price: roughly 200 US-Dollar
3. Cusco to Lake Titicaca by Bus
PRO: Cheapest & lots of stop
CON: You are stuck in a small bus
If the Andean Explorer is too expensive for you, but you still want to enjoy the scenic drive, then you can also take the bus from Cusco to Puno. There are a couple of bus companies. As the ride will take you roughly 7 hours I recommend you to pick one of the more expensive options (like Tourismomer) where you got a comfortable seat.
These buses usually make a couple of stops along the road. This is actually a big advantage compares to the Andean explorer, as you will be able to check out a couple of other sights as well.
The dead cheap option would be to catch a colectivo or a regular bus, but don't expect being able to enjoy the landscape. Also note, that you will have to look out for luggage very carefully – don't store it out of sight.
Time: 6 – 7 hours
Price: 15 – 50 US Dollar
4. Taking the Car (self-driving)
PRO: You can stop where & when you want
CON: Only for experienced travelers & drivers
Generally speaking, renting a car can be a very smart option to travel from Cusco to Lake Titicaca. First of all, your hotel will probably not be in Puno itself, so you will have to arrange for transfer anyway. And secondly, a car is a good option to tour the sacred valley around Cusco as well.
You should be an experienced driver, as the roads in Peru (especially on the Altiplano which you will be crossing) are kind of rough. Also, the Peruvians tend to interpret traffic rules a bit loosely. But other than that it will give you the option to stop when and where you want. If you got a working navigation system, the chance of getting lost is minimal as well.
Time: 7 Hours
Price: roughly 100 US-Dollar
How to get from Lima to Lake Titicaca
If you are starting out in Lima, then plane really is your only option. There is, theoretically speaking, a road. But it is a very difficult road and it will take you roughly 24 hours one way. So, bus (there are no direct connections!) or car really is not recommended.
The plane will take 1 hour and 40 minutes to reach Juliaca.
How to get to the Bolivian side
Lake Titicaca is shared between Peru and Bolivia. Before you plan an itinerary that involves visiting the sights on the Bolivian sight (like Tiahuanaco or Copacabana), you really should know that the relationship between the two countries is tenuous at best. The borders are open, but that is about all.
You will probably need a visa (depending on your nationality obviously), and the customs procedures will take roughly 30 minutes to 1 hour. US citizens will have to pay 160 US-Dollar to be able to enter Bolivia. There a are very few tourist buses, but most of them aren't exactly cheap. It will not be possible to take the taxi across the border (You'd have to stop at the border and look for a new one on the other side). There are a couple of colectivos, though.
The road winding around Lake Titicaca is in good shape but doesn't allow for fast driving. It might be a better option to take a plane directly to La Paz and visit the sights on the Bolivian sights starting from there.
Once you are there: Where to stay in Lake Titicaca
The hotel standard around Lake Titicaca isn't especially high. If you are looking for luxury, there is basically just one option: The Titilaka Lodge. You might want to check out my review of this spectacular hotel. For me, it's one of the best hotels in South America. Private tours around Lake Titicaca will be included in your room fare!
Other than that you might consider staying a night on the amazing floating reed Islands of the Uros. Taquile, a UNESCO World Heritage site, might also a wonderful place to stay a night or two if you really want to get in contact with the traditional way of life around Lake Titicaca.
So, that's it. Hope I was able to answer you how to get from Cusco to Lake Titicaca / Puno. Got any questions? Ask them below. And don't forget to pin this article for later!