A full disclosure of my road trip through Scotland, with a focus on natural highlights and tradition.
You guys, I'm super excited (and there I promised never ever to start a blog post with these words!). I'm leaving for an epic Scotland road trip in a few days. It's about time I share my itinerary for exploring the highlands and islands of this amazing country (is this even politically correct?).
With this trip, I am breaking my habit of long-term luxury travel. Actually, I am breaking several self-imposed rules at once. For a change I will be traveling with a group of friends, I'll only stay in Scotland for a mere 10 days, I won't really stay in any luxury hotels, and we will be driving around ourselves the whole time. Talking about an experiment, eh? But let's get right into it. Here are the details of my itinerary:
Edit: I wrote this article before I left for Scotland. Find my personal 20 most amazing experiences in Scotland here.
Note: I get commissions for purchases made through links in this post.
1. Glasgow
We'll be starting in Glasgow (writing "we" already feels weird, lol), since this is the easiest accessible airport for us. We'll be flying with Lufthansa. Since Edinburgh is only a couple of miles away, and this itinerary will end in Scotland's capital, it somehow doesn't matter where you start.
For us, it's Glasgow, mainly because on the day of our arrival there will be the British Pipe Band Championships. We're expecting lots of bagpipes, kilts, and, of course, beer. Other than that these things are on our list to see in Glasgow:
George Square
University (optional)
and of course go to a traditional pub
Our Hotel in Glasgow
In Glasgow, we will be staying at the Park Inn by Radisson. The hotel looks clean, modern and is located right in the center. As we will probably only sleeping there a couple of hours, this budget option certainly was a smart move.
2. Oban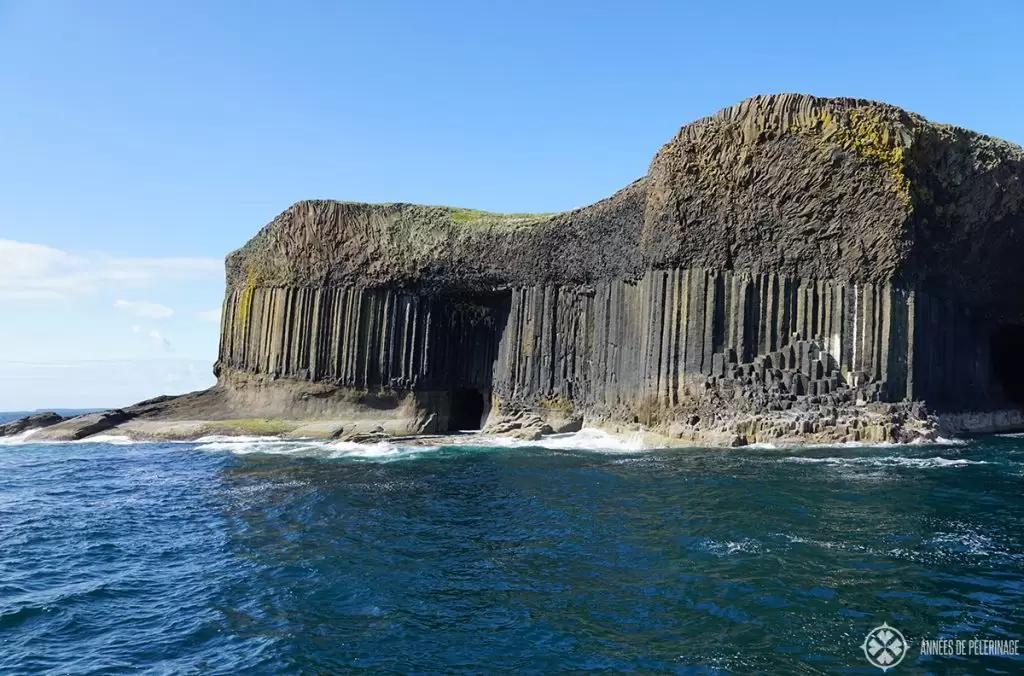 We will only stay in Glasgow one day. The focus of this Scotland itinerary lies in the landscape and outdoor activities, so we wanted to cut the city activities to a minimum. From Glasgow, we'll be taking our jeep to Oban.
We'll be passing Loch Lomond national park on the way and plan to walk around there a bit. If the time allows, we'll also go to visit a Whiskey Distillery on the way.
Our main reason to drop by in Oban is visiting the otherworldly lava island of Staffa. We will be also dropping by on Tobermory and the Treshnish Islands for some bird watching. And who knows? Maybe we will see a whale or two on the boat trip as well!
Update: In the meantime, I returned from Scotland. Wrote an article about visiting the amazing Puffin Colony on Lunga.
Our hotel in Oban
In Oban, we will be staying at the Glenright Guest House. It is located directly at the harbor, which will be come in very handy because we are there to do a boat trip. It looks very, very cozy as well. Staying there two nights.
3. Portree
From Oban, we will be heading right to the Isle of Skye. This is where we will be staying the longest, as we want to see as much as possible on this pristine little island (I wrote a little guide about the best time to visit Skye in the meantime). Here is what we want to see:
We will be staying in Portree for 5 days. I hope this will enable us to see every highlight on the Isle of Skye. Here is the list:
Talisker Bay
Fairy pools
Mealt Falls
Quiraing
If time allows, we can also do another boat trip. Eigg, Rum, the outer Hebrides – there seem to be endless options from Skye (making me wish we had 2 weeks instead of 5 days).
Update: The Isle of Skye totally blew my mind away. Had to compile a list of the 10 most wonderful things to do on the Isle of Skye for you. Check it out for more amazing pictures!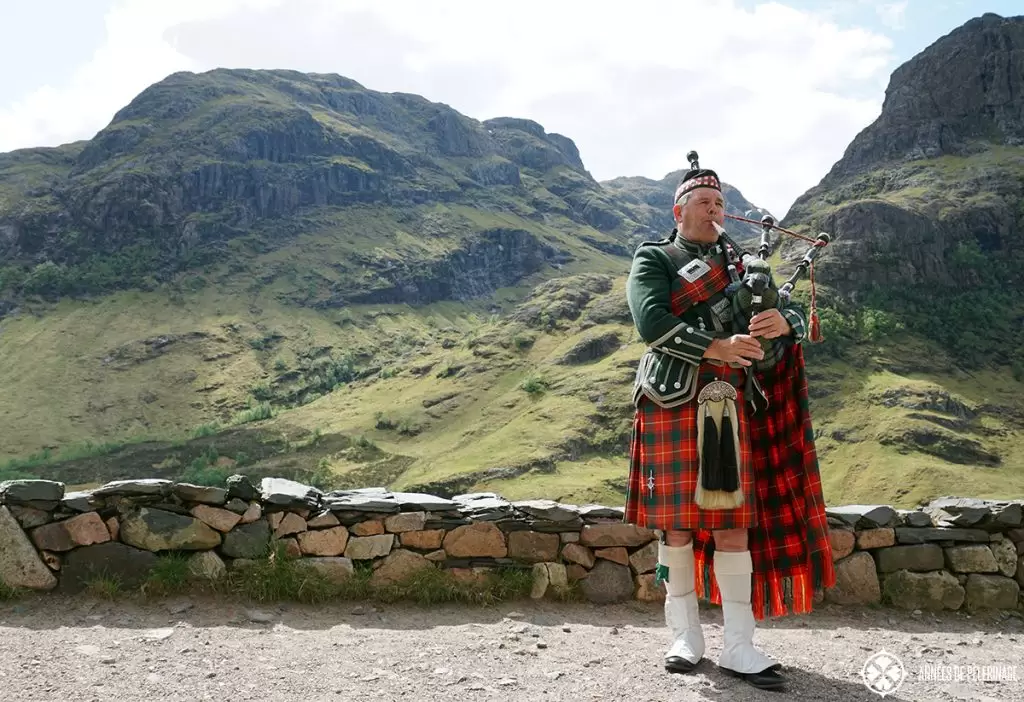 Our "hotel" in Portree
Getting a good Hotel on the Isle of Sky is tough. There are a couple of beautiful ones. But by the time we booked our trip, there weren't any rooms left (and that was 3 months in advance!!). As we are a group of friends we decided that renting an Airbnb would be a good alternative (and in fact our only choice). We are renting a full house. It is called Storr Place and has 3-bed rooms and its own barbecue station. Yay! Check it out here
4. Aberdeen
From Portree, we will move on to Aberdeen. This will be quite the long day on the road, but again action packed. Our first stop will be Loch Ness and Urguhart castle. On the day we are passing through, there will be some highland games in the area, so we will definitely check these out. I have always been a big fan of traditional sports.
We expect to arrive very late in Aberdeen, but we hope we will arrive in time to check out a pub or two. Other than that we really got nothing planned for Aberdeen because time will probably not allow it.
Our hotel in Aberdeen
We will be staying the night at the Skene House HotelSuites – Whitehall. From outside the hotel looks very enchanting. Again, other than sleeping and breakfast we will probably not see anything from the hotel.
5. Edinburgh
Our last stop on our little Scotland road trip will be Edinburgh. There really was no way around visiting Scotlands capital. We will be taking quite some time to get there, though. On our way down to Edinburgh (starting from Aberdeen) we want to see:
This will be quite the eventful and packed day, so we expect to arrive late in Edinburgh. Let's see if we can already explore the nightlife.
We only got 2 days in Edinburgh, but we hope it will be enough. Our list for Edinburgh is quite small
Edinburgh Castle
Royal Mile
Holyroodhouse
Hiking King Arthur's seat
Shopping, nightlife, seeing further sites – we don't have a tight plan for Edinburgh and I feel it is not needed either. We'll just decide according to our stamina and time.
Check out my comprehensive list of 20 amazing things to do in Edinburgh
Our hotel for Edinburgh
We will be staying at the Edinburgh City hotel. It will be the first time in probably 10 years I'll be staying at a 3 star hotel. So wish me luck (haha). It looks clean, has a great location. And has a good rating.
Further thoughts on our Scotland road trip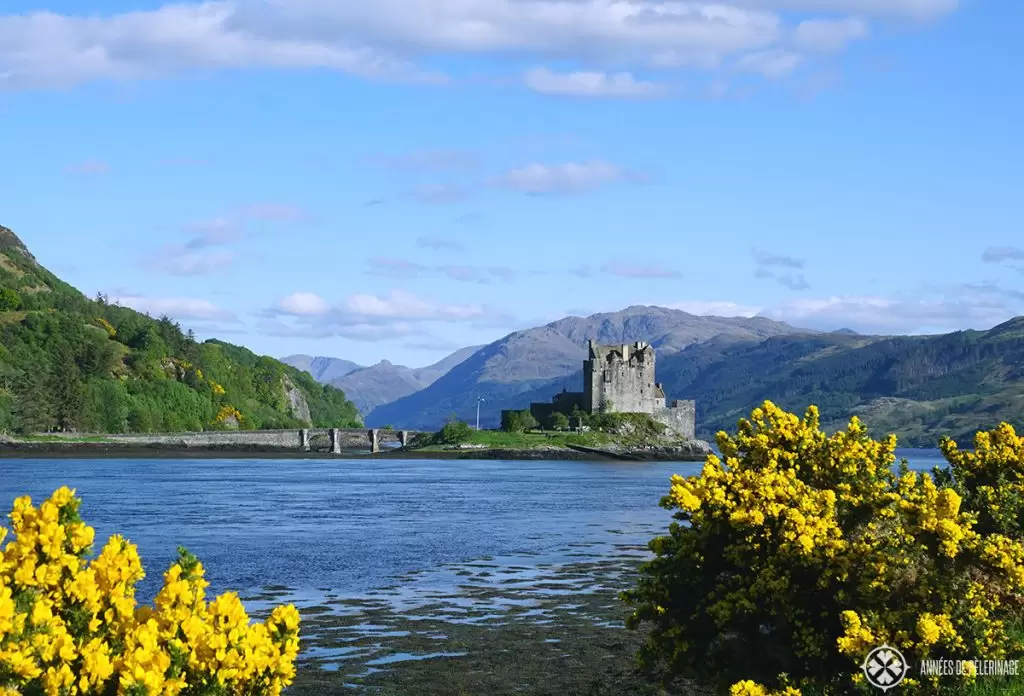 Now you might ask why we didn't option for the luxury option. Scotland has some beautiful castle hotels. So why not stay there?
Well, there are a couple of considerations that led to my (or rather our) decision. First of all, not everyone in my group is willing to spend a fortune on a comfortable bed and some complementary sparkling wine upon arrival.
But there is more: Most of these beautiful castles aren't exactly on our route. So staying there would have meant daily detours of an hour or so. For us, especially on such a tight schedule, it really didn't seem worth it. In addition, we plan to see as much of the beautiful landscape and nature as possible. We will be getting up very early and coming back in very late – so we really won't have all that much time to experience all the advantages of a luxury hotel.
Instead, we rented the biggest and most comfortable jeep available to explore Scotland. We figured this is where we will be spending the most time in and this is where luxury is needed.
And there is the issue of our limited time. Anyone who ever went on vacation with friends (those of the corporate job kind) can attest that finding a time to go is very hard. As much as we would have liked to stay longer, finding a longer time slot was simply not possible.
This is why we had to limit ourselves to seeing only a couple of places, fully knowing that Scotland has so much more to offer. We knew we wanted to do a road trip, but we also decided that changing quarters ever day will be too much of a hassle. I often see, hear or read of people doing that. If you got a caravan this might be a good thing to do, but as long as you are staying in hotels, for me, it is a big NO. I really don't want to spend my precious vacation time searching hotels, checking in, checking out, unpacking and packing.
That being said, the Isle of Skye really cast its charm on us, and we choose that as our "home base". The highlands or even the Outer Hebrides could have been an option as well. But I am fairly sure we will have a great time either way. And keep in mind: no one ever said we can't return to see more, eh?
Oh..and before you go: Got any suggestions for our Scotland road trip? Bars, pubs, restaurants or whiskey distilleries? Share them with me in the comments below. I'd be more than grateful!
Picture credit goes to: Bert Kaufmann, Giuseppe Milo, John Mason