Are you currently planning a trip to Italy? You should! The European country is simply amazing. You probably heard about Rome and Venice, but what about the other places to visit in Italy? Are there any hidden gems and underrated tourist attractions you should know about? And what are the best cities to visit in Italy?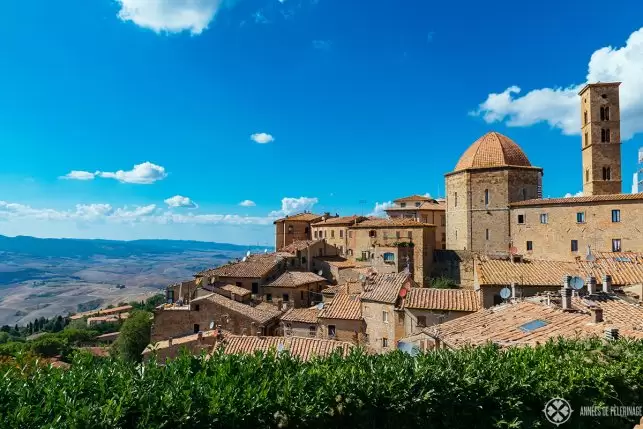 All valid questions I will (try to) answer in this article. I can't even count the many summers I spent in Italy. I visited all the major cities multiple times, the islands, and once we even took an RV all the way from Lake Garda down to Sicily (took a month). From all those wonderful experiences in my past, I condensed this list of the top places to visit in Italy (I also wrote a detailed Italy packing list you should check out before your trip).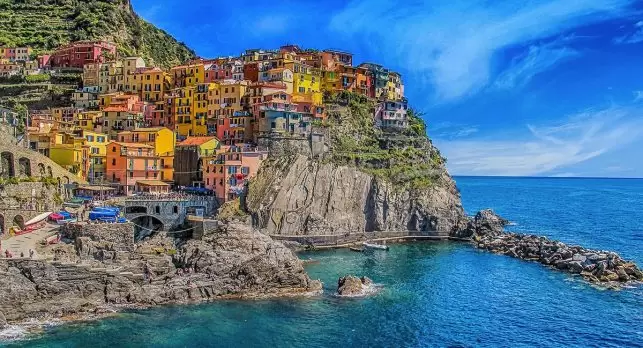 There are 2,000+ years of history to be explored, amazing landscapes, and fabulous food. Anyone who ever planed an Italy itinerary knows how tough it can be to fit it all in. My advice to you: visit twice, because even in a month you won't be able to fit in even the tourist attractions and landmarks I will mention in this blog post.
But let's start directly with my list of the best places to visit in Italy, so you see for yourself, shall we?
Note: I earn a small commission for purchases made through links in this article.
The best places to visit in Italy
1. Rome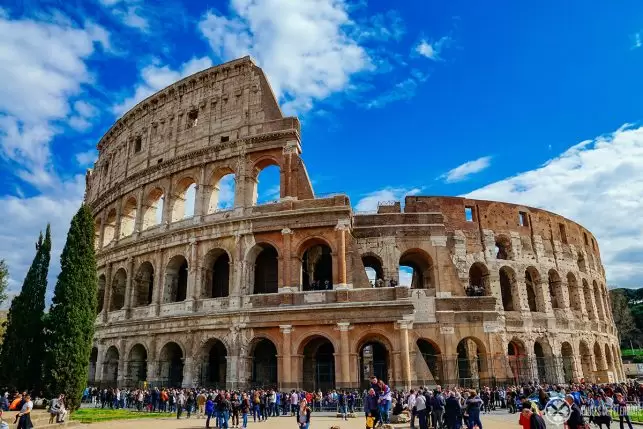 In many countries, the capital isn't actually the biggest highlight. But never make this mistake when you are visiting Italy. Rome is just beyond outstanding. The second you set foot into the Coliseum, you are swept away into a far distant past.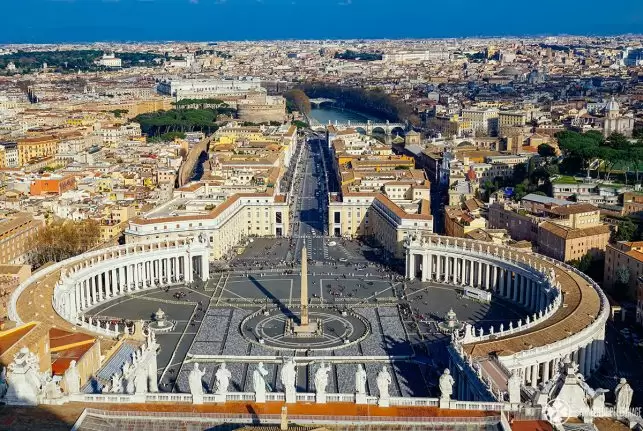 Then there is the Pantheon, the Trevi fountain, and so many other highlights you have to see on your trip to Italy. Of course, there's also the Vatican & Sistine chapel you absolutely shouldn't miss (but make sure to get your skip the line tickets way in advance; you can do so here).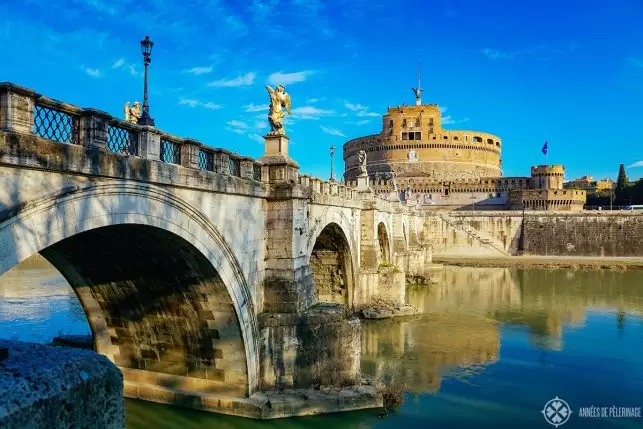 Rome is a big city and you will easily be able to spend two or three days here (or a week). I wrote a guide to the best things to do in Rome here. Also, remember you can take a couple of quite spectacular day trips from Rome as well. I recommend Tivoli, where you will find the Villa d'Este and the amazing Villa Adriana (check out my guide here).
PS: My favorite hotel in Rome is the Palazzo Dama. Read my review here.
2. Florence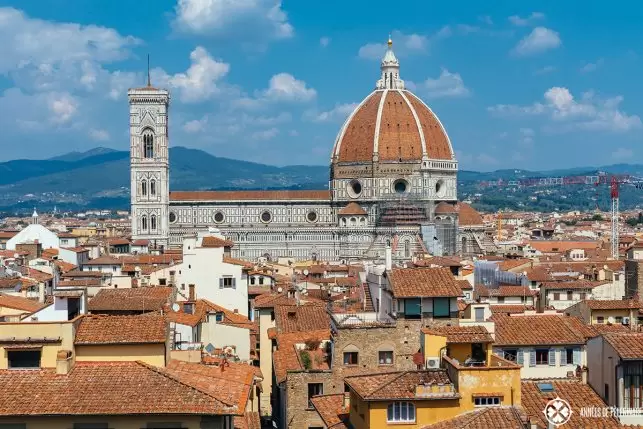 Florence is the birthplace of the Renaissance. The place, where Europe left behind the strictures of the middle ages and embarked on the path of enlightenment. The capital of Tuscany is one of my favorite cities in the world – mainly because of the Uffizi Gallery (again, you really need to buy your tickets in advance or you'll face huge queues in summer)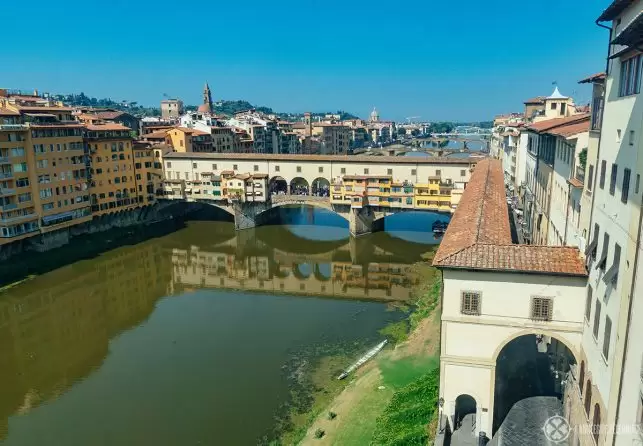 I wrote a guide to the best things to do in Florence you really should check out if you are serious about planning your Italy itinerary. The city is just so amazing and you need at least 2 days to explore the treasures Leonardo da Vinci, Boticelli or Michelangelo left behind!
Tip: Stay at the fantastic Belmond Villa San Michele for a combination of the best view and the best hotel in town. Here's my review.
3. Milan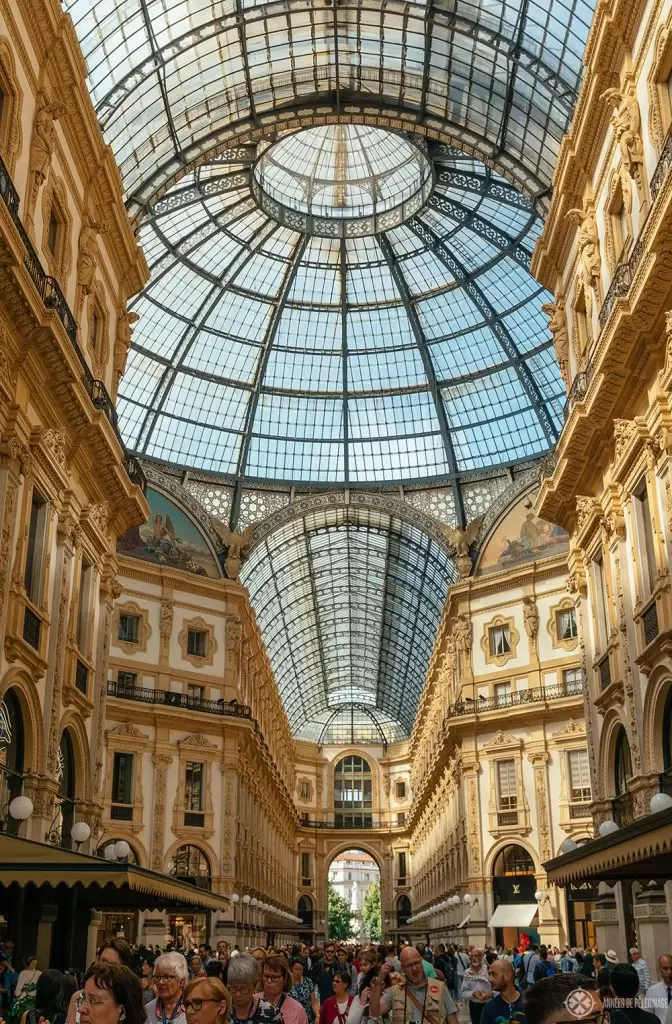 Milan is the second-largest city in Italy and one of the big fashion and design metropolises in the world – only rivaled by Paris, Tokyo, and New York. The city is rather expensive but offers a lot of famous tourist attractions (read my guide to 20 best places to visit in Milan).
Hotels are incredibly expensive as well, so you might want to cut your stay short, which is why I put together a 24-hours in Milan guide for you as well. Just remember to visit the Duomo, Leonardo da Vinci's Last Supper, shop in the Galleria Vittorio Emanuele and go to the Teatro alla Scala opera house.
PS: Read my review of the fantastic Four Season Hotel in Milan. By far the best place to stay.
4. Venice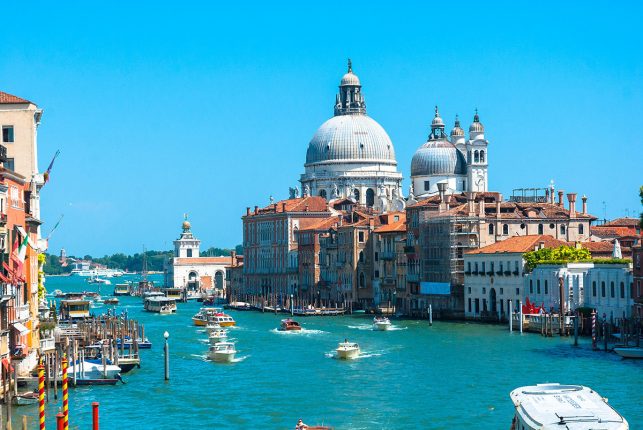 No Italy itinerary is complete without visiting Venice. The Serenissima might be extraordinarily crowded (especially in Summer), but it's also one of the most beautiful cities in the world. In fact, you should consider visiting Italy in May, when the weather is already a bit warmer and the international tourist crowds haven't arrived yet.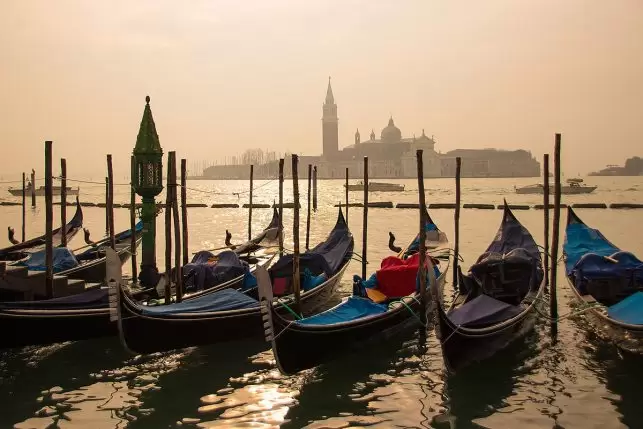 Especially in Venice, you will notice the difference. Just don't visit during the colder months, when the frequent "acqua alta" floods the squares and waterways of the city. Also, be aware that the adjacent islands of Burano and Murano are also extremely beautiful! You can read my detailed Venice guide here. Also, here's a detailed one day Venice itinerary.
Note: It is possible to visit Venice on a day trip from the nearby beach towns on the Lido (Jesolo, Caorle or Bibione). If you are still struggling if you should visit Rome or Venice, then read this guide.
5. Siena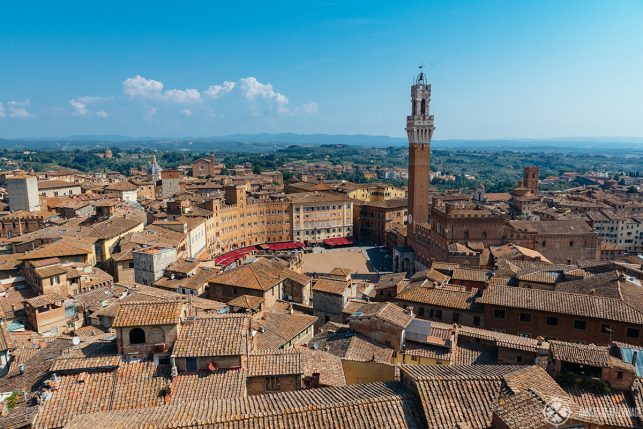 To me, Siena is one of the underrated highlights in Italy. The medieval hilltop town is home to a stunning, stunning cathedral (in fact among the top 10 most beautiful churches in the world, if you ask me), and a fascinating old town.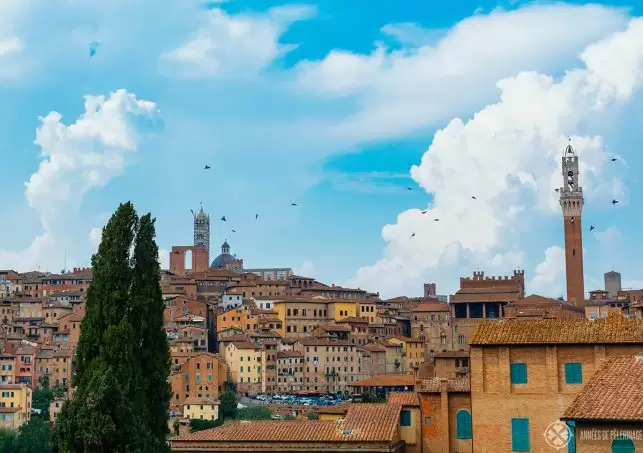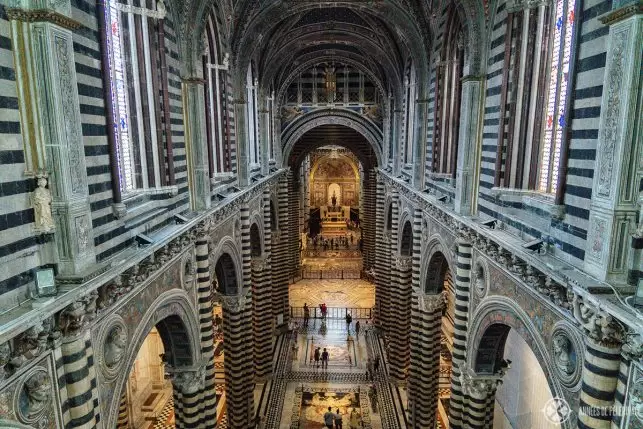 You would be a fool to skip Siena on your trip through Italy – especially as you can also visit the oldest hospital in the world here. Or you could attend the biannual horse race on the historic main square of the town. Just do me the favor and visit!
Note: Read my review of the Belmond Castello di Casole for a lovely hotel in the heart of Tuscany.
6. Pisa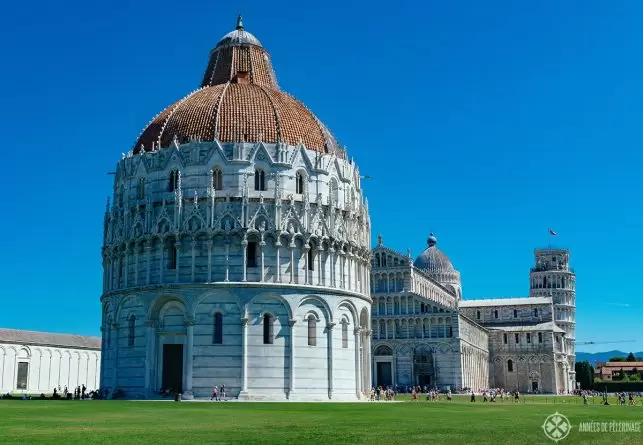 Pisa is another no-brainer. The historic Piazza del Duomo from the 11th century AD is easily among the most photographed sites in Europe. It's both ancient and incredibly beautiful, so you really have to visit.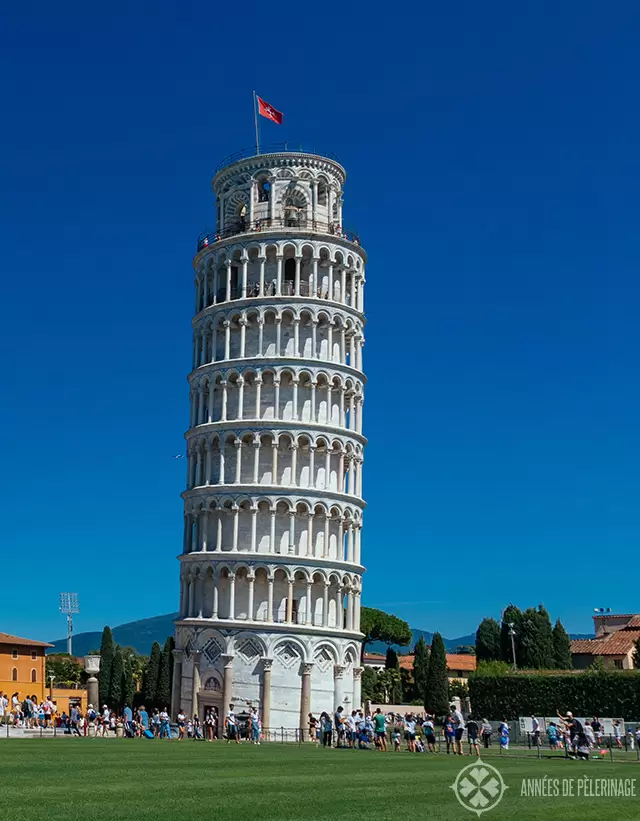 And of course, there is the Leaning Tower of Pisa which is the most iconic landmark of the city. If you want to climb the tower, do remember, however, that you have to buy your tickets way in advance. Buy them here.
7. Amalfi Coast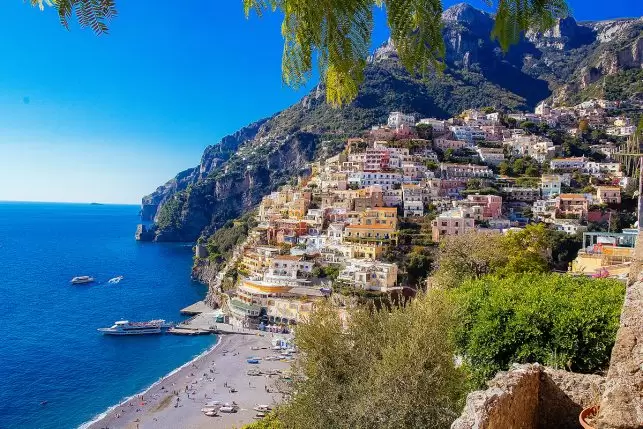 One of the most breathtaking roads on this planet winds along the high cliffs of the Amalfi Coast. Towns like Positano, Atrani, and Amalfi are flooding social media every day with their colorful houses clinging, for dear life it seems, to the cliffs.
Driving along the vertigo-inducing road in a vintage Fiat car truly feels like a dream come true. Stop for lunch in the tiny little port and relax a bit on one of the hidden beaches in the many coves along the coastline! Definitely put it on your list of the best places to visit in Italy.
8. Verona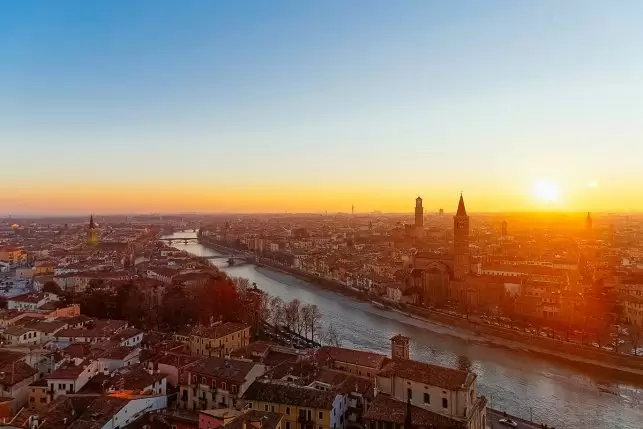 Romeo and Juliet are probably the most famous couple in history and you have to drive all the way to Verona to see the balcony that featured in Shakespeare fictional piece. That infamous balcony might be a 20th-century addition to a medieval house coincidentally bearing the same name, but hey, sometimes life is better with a little lie, eh?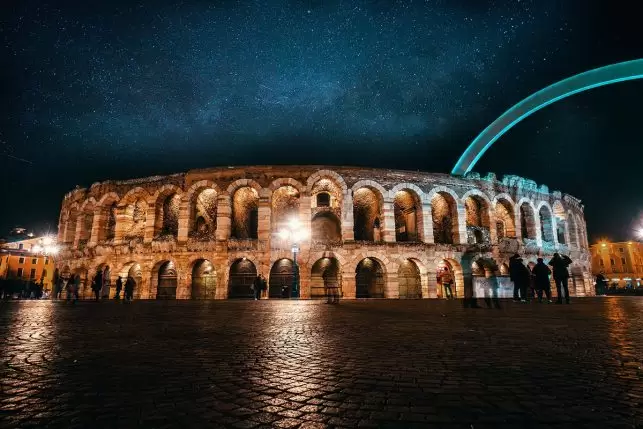 Verona's Arena, a 2,000-year-old Roman amphitheater is no illusion though – and neither is historic city square (called Osteria Scotocosta). If you want, you could even go for a swim in nearby Lake Garda in the afternoon.
9. Cinque Terre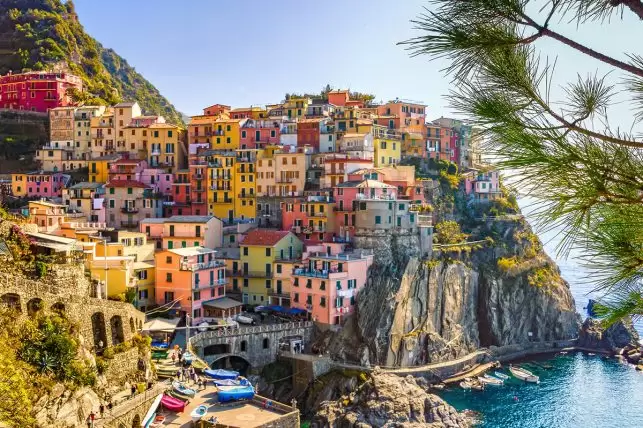 If you don't want to drive all the way down to the Amalfi Coast, Cinque Terre will be a lovely alternative. Just like the former, the outstanding UNESCO World Heritage site consists of five ancient villages along a high-cliffed coastline.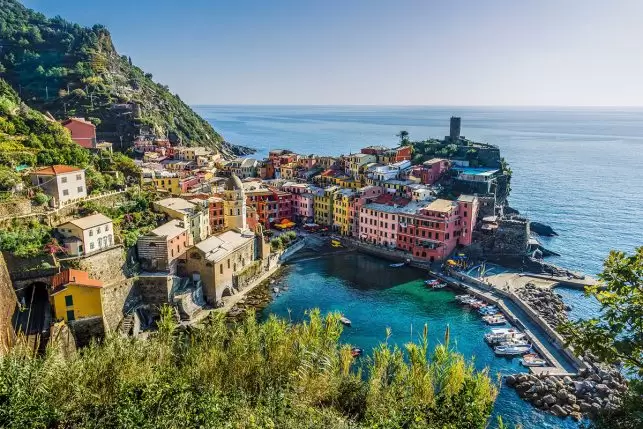 Know then, that you cannot reach the communities of Manarola, Corniglia, Vernazza, Riomaggiore or Monterosso al Mare by car. You can only get there by train. But hey, it only adds to the romantic alure of the place, doesn't it?
10. Tuscany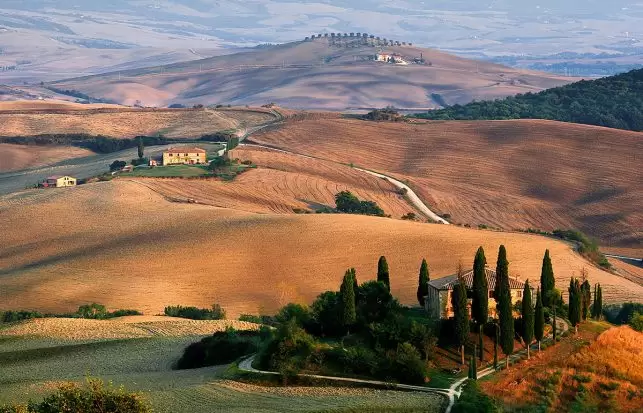 If you look at a map with the top tourist attractions in Italy, then half of them are located in and around Tuscany. This is exactly the reason why I mention the amazing region despite the fact a couple of cities made a single entry.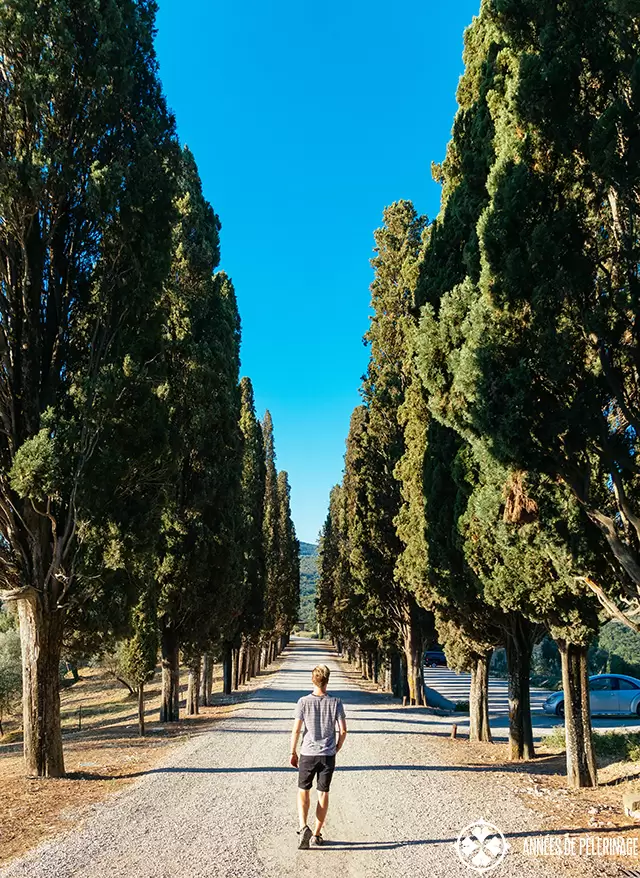 Florence, Siena, and Pisa are lovely, but you have to experience the countryside as well. Imagine cypress tree-lined roads and medieval hilltop towns wherever you look. It's just that beautiful. And while you are there, go for some wine tasting, truffle hunting and maybe check out the towns of San Gimignano and Vesterra as well
11. The Dolomites
Most people picture beaches and medieval towns when they think of Italy, and forget that there are quite a lot of mountains as well. But maybe you do remember your history and how Hanibal crossed the Alps with his elephants. Either way, you really have to check out the Dolomites. These mountains are seriously surreal: Pragser, Sextner or Rosegarden are the most popular mountain groups.
They also happen to be my personal favorite place to go skiing in winter, so you definitely should have that possibility on your radar as well. Winter in Italy is the combination of my two favorite things in the world – skiing and pasta! ;-) Here's a detailed guide to my favorite ski resort.
12. Lago Maggiore
There are 5 great lakes in the Italian Alps, Lago Maggiore, Lago di Lugano, Lago di Como, Lago d'Iseo and Lago di Garda. To be quite honest with you, all off them are beautiful and all off them are pretty similar. You have tiny villages clinging to a sheer mountainside and the most beautiful crystal clear water in the deep valleys below.
Lago di Garda is the biggest of the Italian lakes, and some say the most beautiful. A lot of tourists also favor Lake como, because it's a bit closer to Milan, but I recommend you to visit Lago Maggiore instead. There are two incredibly beautiful islands in the lake (Isola Madre and Isola Borromeo) that are just out of this world!
14. Pompeii
The eruption of the Vesuvius in the year 79 killed thousands of innocent people and counts as one of the most famous calamities in the history of mankind. But it also preserved a historic Roman city in a way few archeologists would have thought possible. Even in 2019, they are still finding new murals in the buried remains.
It is a bit creepy and also crowded, mind you, but it is for sure one of the most wonderful excavation sites on this planet.
15. Elba
Elba is famous for being the place where the French emperor Napolean was exiled in 1814. Which is both true and a bit limiting, as the fabulous Italian island really has so much more to offer. It is incredibly beautiful and there is quite some beach to relax. So, definitely worth a spot on this list of the top places to visit in Italy!
16. Capri
Where do Romans go in Summer? To the island of Capri just a few miles off the coast from Naples. Even the Roman emperors built country estates on the beautiful island with impossibly high cliffs and the most beautiful sunsets this side of heaven.
Make sure to visit the famous Blue Grotto and explore the many aristocratic villas and gardens!
17. Sardinia
When you visit Italy, you really should think beyond the mainland. Sardinia is an island that will blow your mind away. Seriously, the Costa Smeralda looks a dream straight from the Caribbeans if not more beautiful – white sand, turquoise water, and a millionaires yacht or two in between.
Sardinia is the perfect spot to end your trip through Italy if you ask me.
18. Sicily
In the very South of Italy, you get the chance to visit some active volcanoes. Mount Etna and Mount Stromboli are both very famous, and definitely worth considering for those seeking a bit of outdoor action and thrill. Hiking Mount Etna is not for beginners, though.
The ancient Greek site of Taormina and the Valley of the Temples are a major point of interest on the island as well. It's probably a bit too hot for July, but if you are visiting in June or September, it will be quite the perfect spot to explore that side of Southern Italy as well.
19. Rimini
Starting from the 1960ies Italian beach towns became a tourist magnet. Almost every European family who could afford it drove down to the Adria in summer to experience blond sand beaches, blue water, and pizza & pasta galore. For the generation of my grandparents, Rimini evoked the same feeling as the fabulous destinations in South East Asia or the Caribbeans might today.
The beach in Rimini stretches for miles and miles and yet some more miles. And every spare inch is full of sun loungers and umbrellas. I want to be honest with you – it's quite an unusual experience. But in every little beach town along the coast, you will find the longest promenade ever that comes to life at night. The best time to go shopping? 12 pm till 2 am!
20. Naples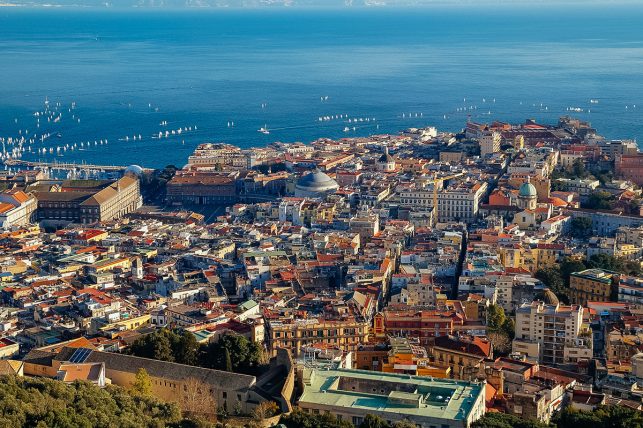 Naples is often overlooked but definitely worth a visit as well – not only because of its proximity to the Amalfi Coast and Pompeii. The historic center of Naples is a UNESCO World Heritage site of its own. And Naples is the birthplace of pizza Marguerita, so that deserves at least another World Heritage title if you ask me! I am only joking…well maybe not! :)
[Bonus] Visit San Marino
Technically speaking, San Marino is its own country (and the 5th smallest in the world). But as it is so pretty, you should definitely consider visiting. It's very close to Rimini (just like 15 kilometers), but might be a bit harder to incorporate into your itinerary as there are no direct highways from Florence.
Other places to visit in Italy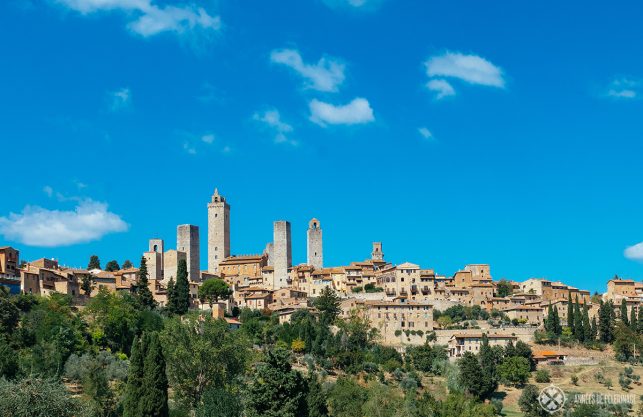 I said it before and I say it again: In Italy, you get the chance to explore more than 2,000 years of living (and still present) history. There are a whopping 54 UNESCO World Heritage sites in the country and many more on the tentative list. That alone should give you a good idea that my list of places to visit in Italy can hardly be complete.
You will be tempted to squeeze it all into one trip, but this is bound to fail. I rather recommend you to set a focus for your first trip. You'll need 2 weeks to explore Tuscany alone (and even then you might be asking to stay longer to see it all). There are so many small little hill towns there!
You probably never heard of the Sacri Monti of Piedmont, or the Trulli of Alberobello, but I guarantee you they are as awesome as any other item on this list. Urbino or the Etruscan Necropolises in Cerveteri would be as lovely as addition as the Vallo di Diano National Park.
It really boils down to your personal preferences: beach, archeology, culture, food, mountains or shopping. Italy will be able to satisfy you in each of those areas – but you will have to set a focus.
Best time to visit Italy
The best time to visit Italy is September or May if you want to explore the cities and July & August for relaxing at the beach. Unfortunately, you won't be the only one reading these lines, so the crowds are massive in Summer. Also, the heat can be quite oppressive with temperatures way above 30° Celsius (and even more the further down South you got).
You really also have to take the price levels into consideration. Sardinia is basically unaffordable in July and visiting Rome on the Easter weekend might not be the best idea for a casual visitor either.
That's exactly why you really want to focus on May. The weather is already quite favorable, there are no big crowds and the price levels are usually still quite low. It's probably not the ideal time to go bathing, though.
At the end of the day, you can visit Italy all year round. There is no single best time to visit anything. You cannot go bathing in March and skiing in the Dolomites is not really possible in August either. If you just want to tour Rome or Florence, then the weather matters little (you'll be inside churches and museums a lot), but your priority will be avoiding the crowds.
So, this was my list of the 20 best places to visit in Italy. Hope I was able to inspire you to plan your trip. Feel free to ask any questions in the comment below!