1 year, 8 countries and 24 cities: This is a list of my personal travel highlights in 2015.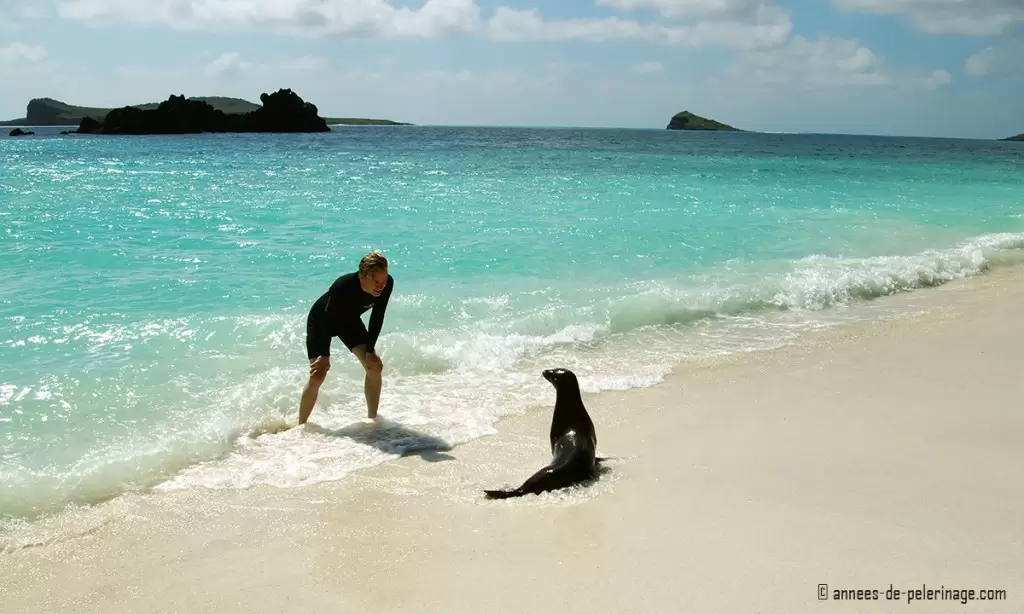 Oh my, time flies by so fast. I can hardly believe 2015 is almost over. But a quick glance at my calendar undeniably tells me that New Year's Eve is only a couple of days away. So I guess it's time for a recap!
If you are following me on twitter or Instagram, this will not come as a big surprise: I went to Russia, Peru, Ecuador, Austria, Italy, Latvia, France and Germany. I saw Moscow, St. Petersburg (twice!), Vienna, Paris, Lima, Quito, Cusco, Riga, Dresden, and a whole host of smaller cities. I stayed at Four Seasons Hotels, Belmond, Kempinski, Ritz Charlton and Aman. I ate at 5 different Michelin star restaurants and saw more than 20 opera productions.
Woah! Quite the list! It almost sounds like I was the king of fucking everything, when in truth I just got a more or less normal full-time job and a fledgling travel blog. When you see all those pretty pictures, never, for a single moment, forget that very hard work, a lot of money saving, bargain hunting and very detailed planning goes into all my vacations. On a more positive note it does proof that you can see the world, even if you are working full-time, you are (god's forbid!) over 30, hate back packing and you are by no means a millionaire (I think there hasn't been a single time this year when my bank account wasn't flat, lol).
In 2015 I also saw a lot of bad times. Times when I was working too much: For my day-job, for this blog, and as an opera critic. I was also ill a couple of times. Last but not least my grandma had to move out of her house after 83 years of living there, which was emotionally quite taxing. So compiling this list also helped me of reminding me just what a blast 2015 really has been.
Machu Picchu
It is hard to beat Machu Picchu, so this list had to start with the ancient city of the Incas. Machu Picchu is spectacular on so many levels it's actually quite hard to comprehend. I stayed a full three days there. I hiked upon Wayna Picchu (read about it here), saw sunrise and the most beautiful sunset, but also experienced the dark & rainy side of Machu Picchu (click for more).
The Belmond sanctuary lodge, a luxury hotel hidden directly inside the ruins, was certainly one of the hotel-highlights of the year. I guess it really can't get better than drinking a Pisco sour, while enjoying the view on Machu Picchu from an exclusive hot tub (read my review here).
Galapagos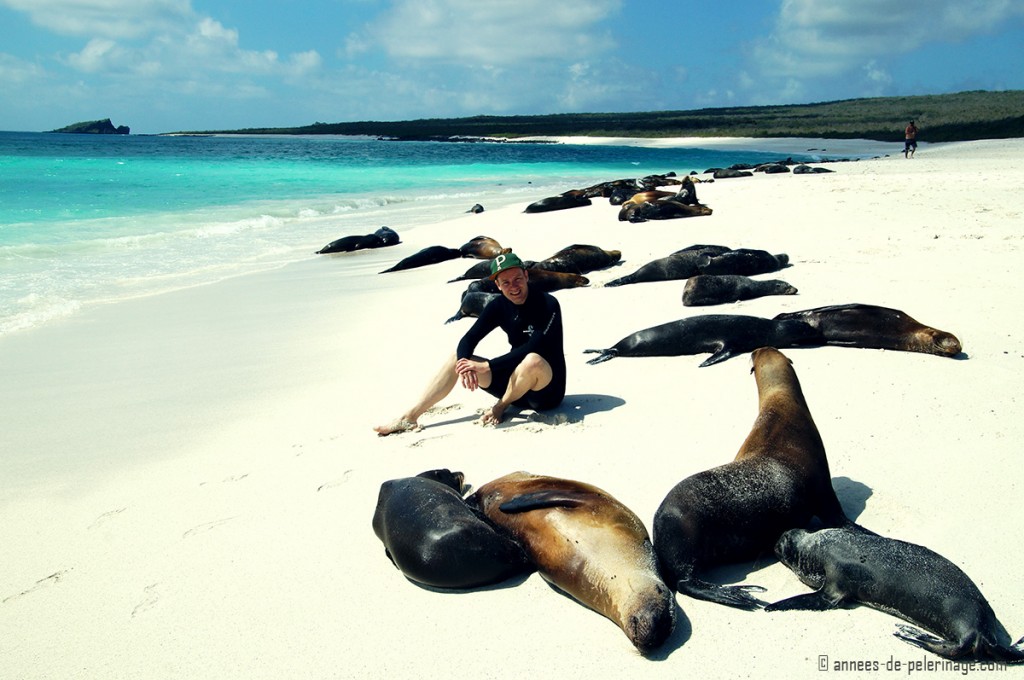 In terms of nature and wildlife Galapagos certainly was my personal travel highlight of 2015. Darwin's islands are truly paradise on earth. Seeing iguanas, sea lions, (sea) turtles, penguins and flamingos from so close was more than surreal.
I explored the Galapagos on a cruise, which is, quite frankly, the only way to experience the heavily protected national park. Celebrity X Cruises runs the best ship and that's the one I took. They got excellent guides and excursions. Despite my absolute aversion to cruises, they really made me feel at home.
Christmas in Paris

Asked a few years back, I would never ever have considered spending Christmas anywhere else but at home. Spending quality time with my family, mum's food, grandpa's stories and fun times around the Christmas tree – all these were essential items for my perfect holiday season. But it also meant a lot of stress: Shopping, cooking, decorating, gift wrappings – all the things had to be fit into our daily routines. It took us quite a while to realize that a good luxury hotel would take care of all the things, without cutting back on the important family aspects.
Christmas in Paris, and staying at the Four Seasons Hotel George V was more than amazing and certainly one of my gourmet travel highlights in 2015. Naturally it did help to celebrate Christmas Eve at a 2 star Michelin Restaurants ;-)
Amazon Rain forest
There are few no places on earth with a higher bio-diversity than the Amazon rain forest. This year I finally had the chance to see it in person. Staying at the Yasuni National Park in Ecuador gave me the unique chance to see a Jaguar, a Tapir (read about that here), pink Dolphins, Monkeys, Macaws, and countless other, but equally spectacular, animals and plants. But I also had to revise my idea of the Amazon rain forest: I thought it was an incredibly hot place with an abundance of animals and mosquitos. It turned out that animals are almost impossible to spot, that there were no mosquitoes and that the humidity was your worst enemy.
St. Petersburg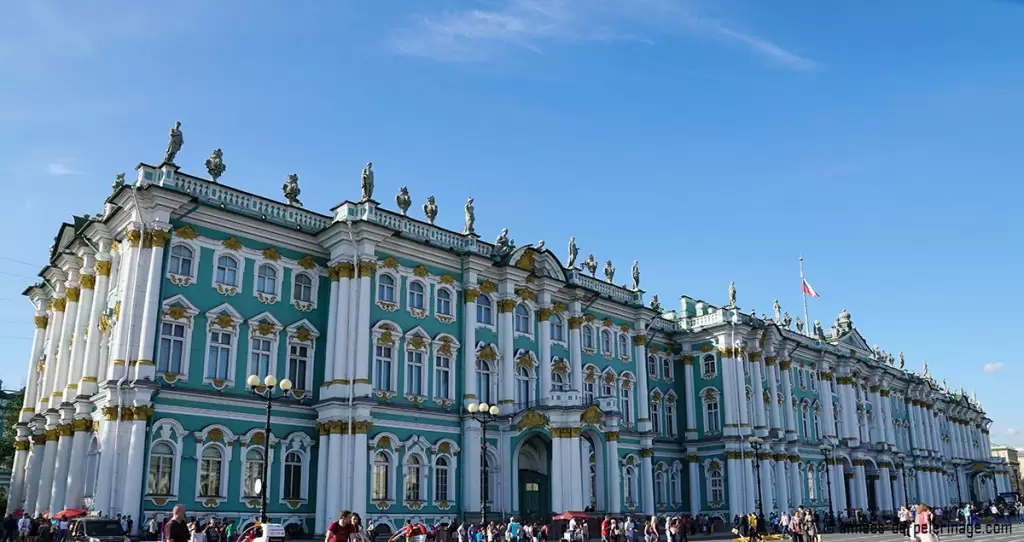 I've been to St. Petersburg twice this year. Once to spent New Year's Eve and again at the end of July.  Among the many highlights I explored was the Hermitage Museum, Peterhof Palace or the Cathedral of the Savior on Spilled blood.
Both times I stayed at the wonderful Four Seasons Hotel Lion Palace (read my review here). The hotel is located inside a historic palace and all the rooms are kept in style. Definitely worth a visit!
Moscow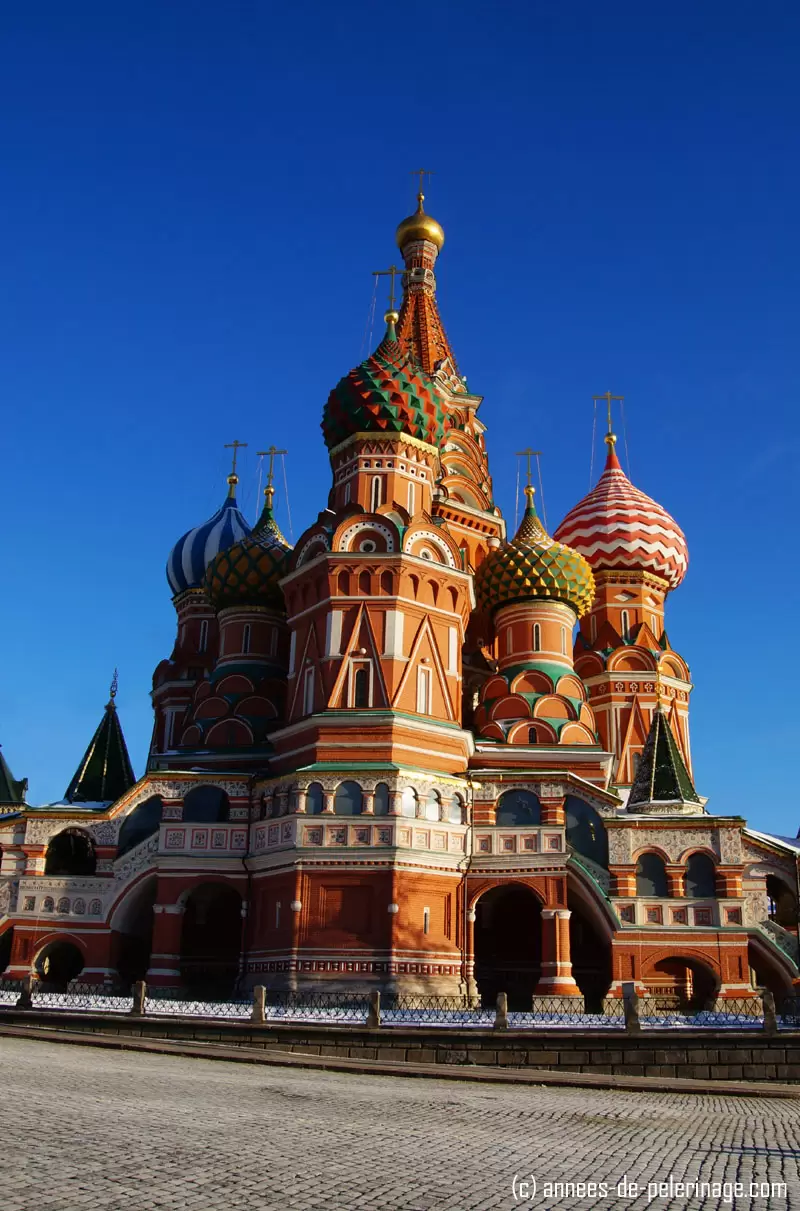 I mentioned St. Petersburg so there is no way around telling you about Moscow in the same breath. I stayed in Moscow during the Orthodox Christmas (which is traditionally celebrated on the 6th of January). The Ritz Carlton really felt a bit too plush for my tastes, but otherwise, Russia's capital has been more than amazing. The Kremlin Museum certainly was my personal travel highlight, even though visiting Lenin's mausoleum was a special kind of moment as well. (read my list of 9 must do's in Moscow)
Lake Titicaca & the floating reed islands of the Uros people
Lake Titicaca has always been on my mind. A commercially navigable lake some 4.000 meters high? Who wouldn't be enticed to visit! Most famous are, of course, the floating islands of the Uros people. Man-made islands built from reeds certainly sound like a fairy tale. They are quite real though, even though I did feel like a place not from this world. (I wrote about the floating reed islands here)
I stayed at the Titilaka Lodge to explore the whole region. The luxury lodge turned out to be an instagramer's wet dream and gave me the opportunity to experience Lake Titicaca in a very intimate way. Read my review here.
Andean Explorer Luxury Train
I have always been fascinated with luxury trains. This year I had the unique chance to ride on the Andean Explorer from Cusco to Puno. It was a 10 hours ride through Peru's most spectacular landscape. I guess sitting in plush armchairs and eating a 4-course menu added to this exceptional experience. Read my review of the Andean Explorer here.
Oktoberfest
Almost a million tourists come to my hometown each year to attend the Oktoberfest. But, contrary to what you might think, it is not a touristy thing. Locals are known to take vacations to go there and I am certainly a big fan as well (though I reserve my visits to the weekends and evenings *smirk*). If you are interested in an insider's guide to Oktoberfest, do check out my article.
Oktoberfest is not only about the booze. It is also about tradition. Each year the biggest costume parade in the world is held at the Oktoberfest. So even if you are no big fan of beer halls, it certainly is worth a visit. Check out my article on the Costume Parade to know what to expect.
Riga
Latvia was the only European country left on my list. This year in July I finally was able to explore the fabulous old town with its many colorful houses. What I didn't know before: The city is just soo young, with student bars all over. I certainly had a lot of fun there. (Here's my guide on things to do in Riga).
Cusco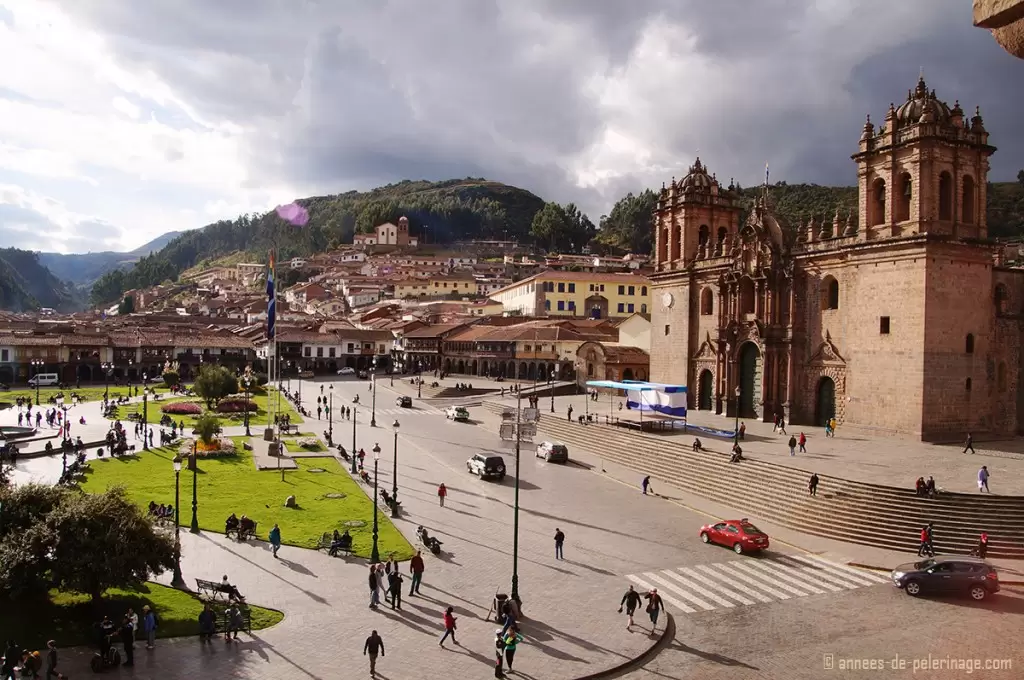 Cusco is not only the ancient capital of the Incas, it is also one of the tourist hot spots in Peru. Most travelers to Machu Picchu will stop here. As a result, the city is quite crowded, but there is equally as much to see. (Here are my 20 things you must see in Cusco).
Cusco was one of the cities where it really paid off to have a good hotel. I stayed the Belmond Palacio Nazarenas, a unique luxury hotel hidden inside an ancient monastery. Having the only outdoor pool in the city, it was like a secret oasis amidst all the crazy backpacking tourist groups stumbling from one highlight to the next. Read my review here.
Dresden
Are you like me? I have been traveling for more than 30 years, yet my home country is quite the blank spot. It only draws me to the ever same spots and Dresden is one of them. I almost visit it once each year and 2015 has been no exception.To my defense: Once again I did not regret it. Frauenkirche, Grünes Gewölbe, and Moritzburg are more than worth your time and a true travel highlight.
Like always I stayed at the Kempinski Taschenbergpalais. This is a wonderful luxury hotel inside a historic palace right in the middle of the city. All the major highlights are within 5 minutes walking distance.This year I also managed to visit Meissen, where the famous china is produced. The city is more than enchanting – to say the least. Believe it or not: I restrained myself from buying any china (I am a real freak when it comes to outstanding dishware) and only breathed in the scenery.
Innsbruck
At the end of the year, I could not resist exploring some of the beautiful Christmas markets in the area. Of course, I went to the one in my hometown Munich (check it out here), but I also went to Innsbruck, Austria. It is only 2 hours away from Munich and I did not regret it. Sadly this winter is lacking a bit on the snowy side of things. Read about my weekend in Innsbruck here.
Skiing in the Dolomite Alps, Italy
At the end of each year, the company I am working for invites all its employees on a skiing vacation. This year we went to the Dolomite Alps in Italy. Despite the extreme heights of 3.000 meters, we did not have too much snow. But staying at a simple alpine lodge (instead of a luxury hotel), has been quite the pleasant experience.
Opera galore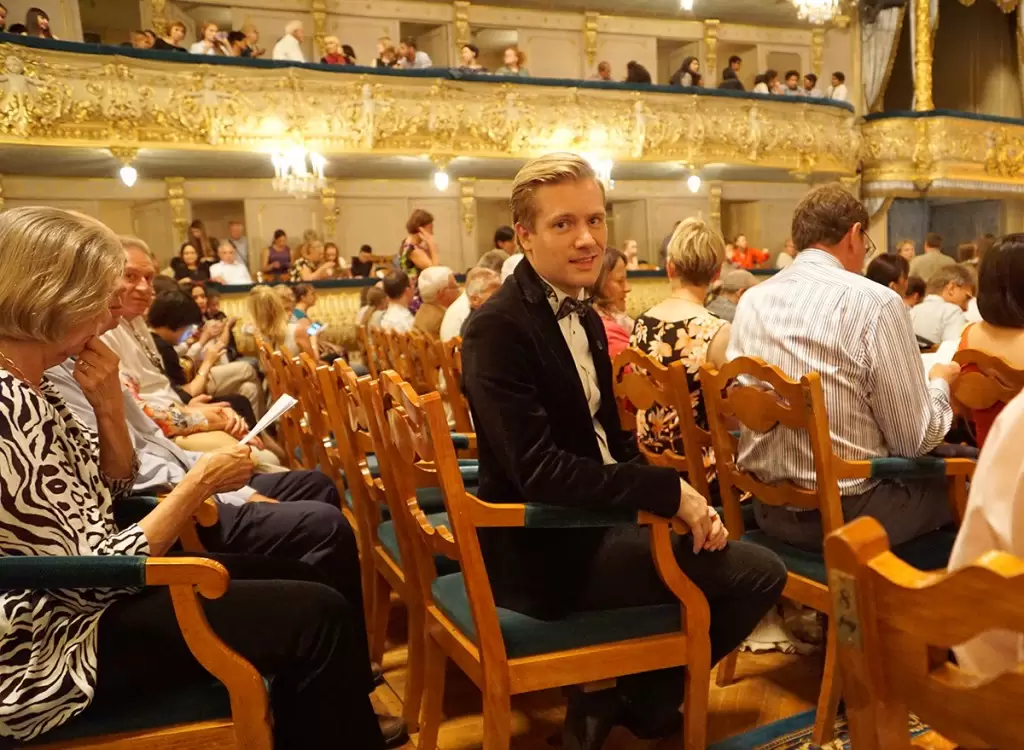 Last but not least I have been to mention all those fabulous opera & ballet productions I have been this year. I've been at the Marinskii Theater in St. Petersburg, the Bolshoi in Moscow, the Musikverein in Vienna, the Opera Garnier in Paris and of course the opera in Munich. If I had to pick one then I'd say the "Die Sache Makropulos" impressed me the most (read my review here; different website), but Kiril Petrenko's Rheingold certainly ranks among my highlights as well.
Outlook on 2016
Damn! I am not sure if this was a good idea to type down all these lines. It does sound kind of self-promotional, I'm afraid. But I guess this is what travel bloggers do (a role I still find hard to accept). The weird part: I really got not much planned for 2016. It almost feels like a blank spot. I will be celebrating my birthday in Switzerland at the Tschuggen Grand Hotel, but that's just one weekend at the beginning of January. Other than that… I got no clue whatsoever. I really want to visit Mongolia and Kamchatka, though as of now that is little more than an idea. Papua New Guinea is also on the list. London, I really want to come back to London. And Rome! So what I am saying is: I would be more than grateful for recommendations.
Finally, I hope you'll find the time to reflect a bit on 2015 as well. What were your personal travel highlights? Let me know in your comments below.