Your definite travel guide to Sri Lanka and a list of the most common mistakes you need to avoid!
Sri Lanka is one of the most beautiful countries in Asia and just so incredibly diverse. Despite its small size, you can easily spend two weeks (check out my Sri Lanka itinerary) or more. But because of its ancient culture and the many tourist attractions, you should prepare quite thoroughly. In this Sri Lanka travel blog post, I will show you exactly what you need to know before you embark on your trip.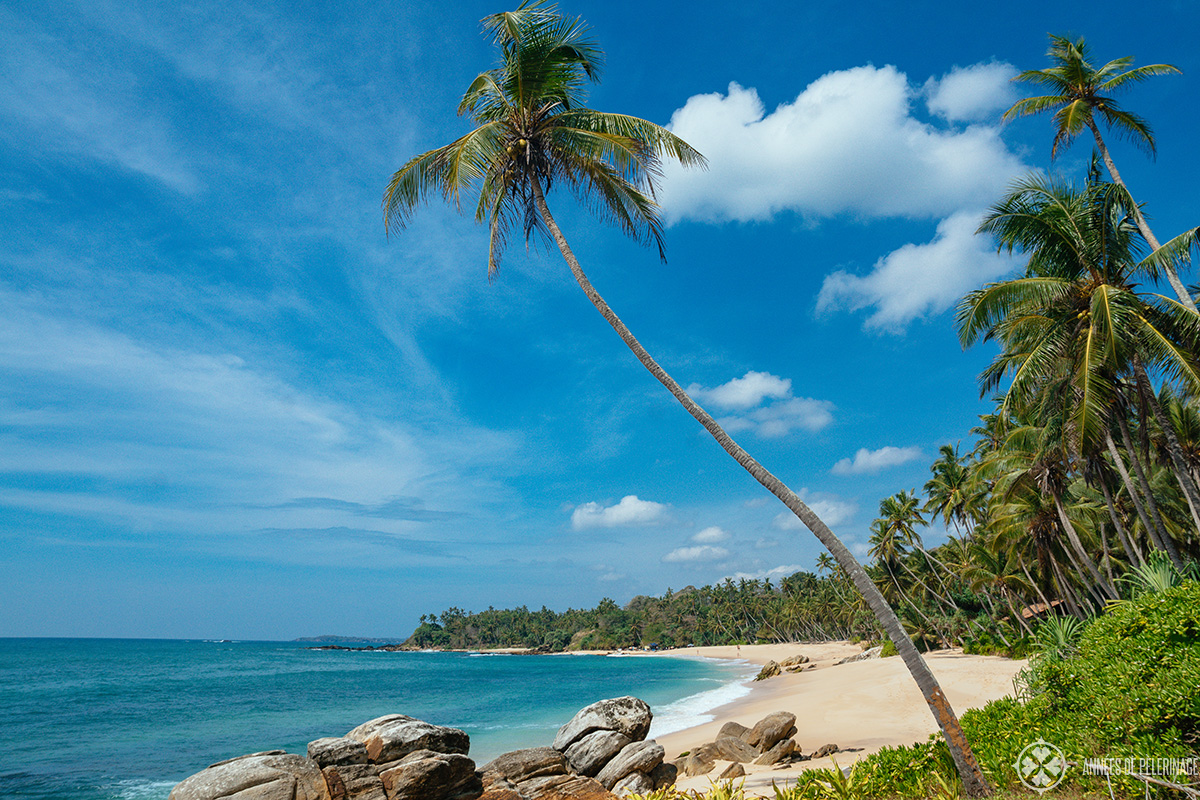 Before you move on, you should definitely read my list of the 20 best things to do in Sri Lanka, which will answer all your questions about the top tourist highlights (and which you can skip). Also, here's another important link you should bookmark: My guide to travel safety in Sri Lanka.
Now, this is a collection of all the important tips, tricks, and mistakes I collected throughout my trips – straight from my travel diary. Things you may wish you'd known before your Sri Lanka vacations. As I do want to have the most perfect trip possible, I wrote them down for your convenience.
So, let's get started with my Sri Lanka blog, shall we?
1. Always pack a Sarong for your day tours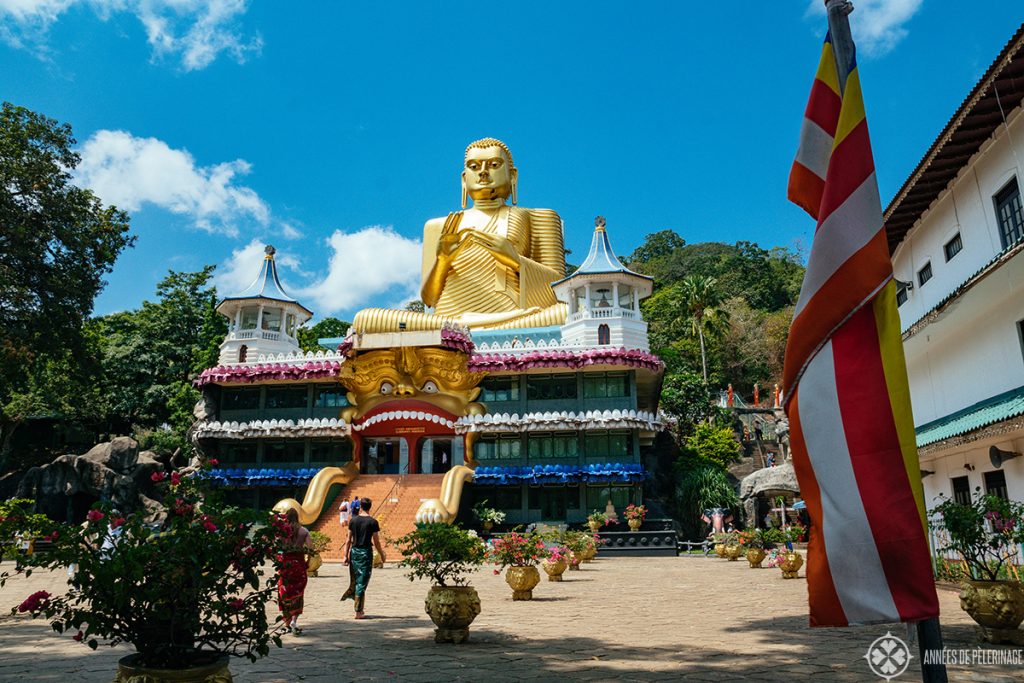 Sri Lanka usually is incredibly hot and humid. While you should dress conservatively (and the locals really do), I physically couldn't and wore shorts throughout my stay. That being said, there are certain areas, especially temples, where it is definitely not okay to wear shorts.
Packing a Sarong (or buying one once you arrived for cheap) is definitely something to remember. A Sarong is just so easy to wrap around your hips, easy to store in your day pack, and actually, quite the traditional way to enter Hindu temples. Naturally, long pants do the job as well.
Note: You will also be required to leave your shoes at the entrance – so bring some socks as the ground will often be unbearably hot.
2. Start your days early
Who doesn't enjoy the luxury of sleeping in once in a while? During your trip to Sri Lanka, it does pay off to rise early though. Why? Well, there are two reasons. First of all, the sun sets rather early (around 6 pm), so it's a good way to make the most of your days.
But perhaps more importantly: It can get incredibly hot throughout the day. Especially if you plan to go sightseeing, you better try to avoid the midday heat. So, no matter if you plan to climb Sigiriya or visit Polonnaruwa, you'll avoid quite some sweating by going there as soon as the gates open.
3. Research tipping culture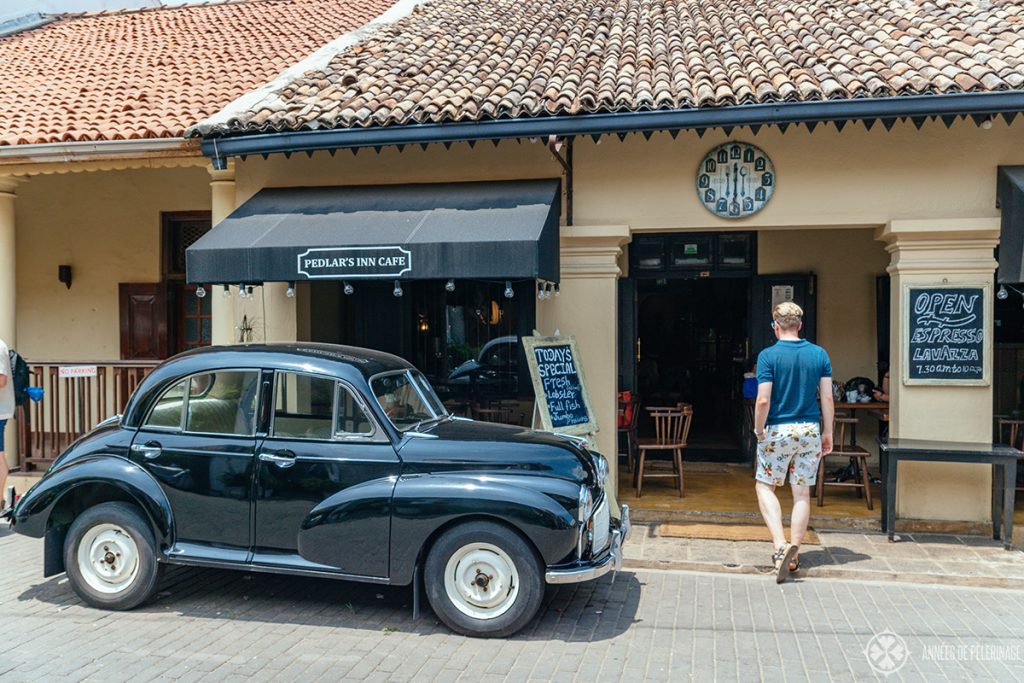 Not all countries in Asia value tipping – but Sri Lanka is one of them. Sort of. So, how much should you tip in Sri Lanka?
Actually, I found many, many conflicting information about that topic. I had a feeling that quite a lot of tourist agencies inflate the guidelines by an incredulous amount and there are quite some shady things going on TripAdvisor – especially when it comes to driver guides.
As far as I could find out: Locals DO NOT tip in restaurants (maybe leave the change, if that). Same applies to taxis or tuk-tuk drivers. Drivers and guides often expect a tip and might get quite grumpy if they don't get what they got used to, though. I'd keep these tips within standard limits. Keep in mind that the average wage per day is around 1200 LKR / 7 USD. So, 10 USD might already double their pay.
Generally speaking, rounding up or leaving 5-10% for good service will never be a bad idea. But also keep in mind that too much tipping can destroy an industry (something that already appears to be happening in Sri Lanka). Unlike in the U.S., the people working at restaurants & bars are actually rather well off.
4. Know when the full moon is
This Sri Lanka travel blog post wouldn't be complete without mentioning the moon. Now, You'll probably call me crazy, but please bear with me. Shops and restaurants are open all week long – except on full moons, which are public holidays. It is known as Poya Day in Sri Lanka. Sinhalese Buddhist use this day to visit the temple for religious observances.
Tourist restaurants, especially at hotels, are still open, but alcohol and meat might not be on the menu on these days. If you still want to enjoy your beer at the beach, better buy it the day before.
5. Rabbies: Beware of the many stray dogs
I know there are many pros and cons for vaccinations out there. But there are some illnesses out there you truly should not toy around with. Rabies is one of them. If you didn't get your jab, and a stray dog with rabies bites you, your survival chances are quite minimal. Rabies is a lethal illness, and each year tourists die of it.
You will be quite surprised just how many stray dogs there are. Mind you, hardly all of them are contaminated, but some of them are, and the number has been increasing. There is no hotel, no town, no beach and no road where you won't see them. I felt so much safer with my vaccination. Definitely, do consult a doctor before your trip. He will be able to tell you if you need one or not.
6. Prepare for high humidity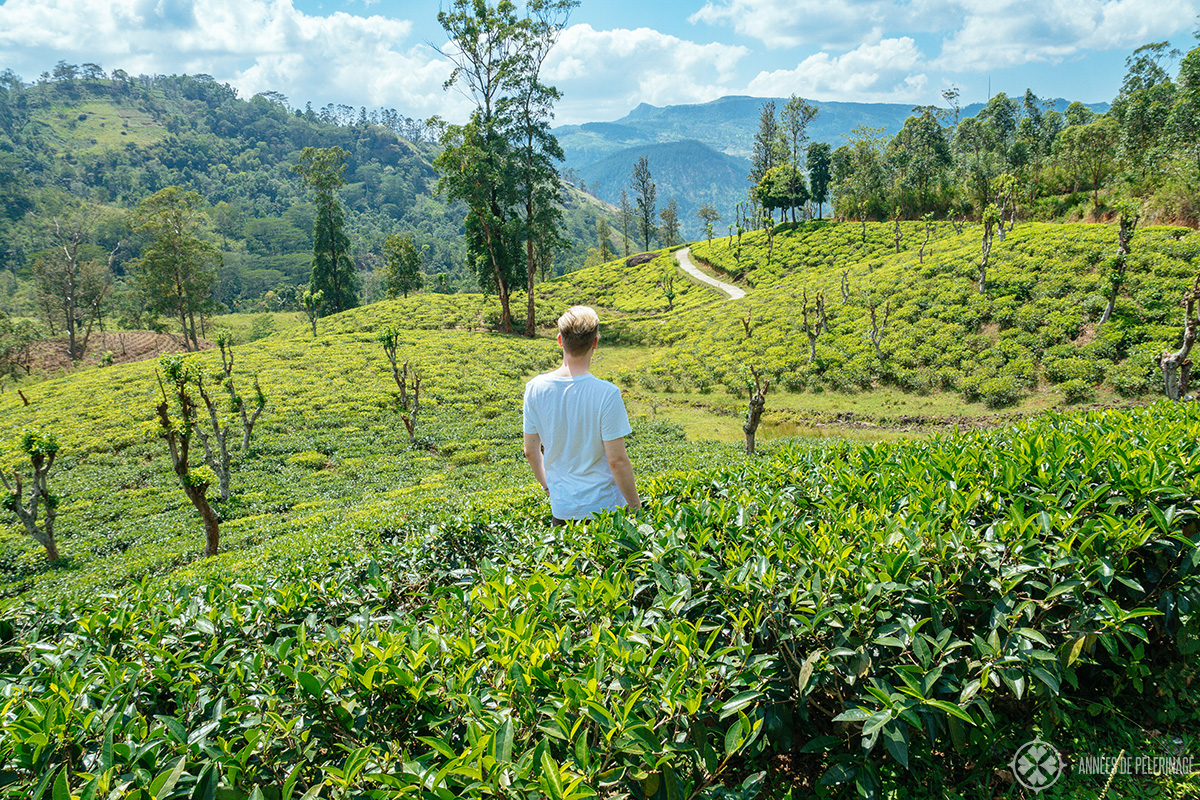 The humidity in Sri Lanka is exceptionally high. While it's a bit higher in the rainy season, you can still expect a humidity of around 70 percent in Colombo in the dry season. There are two important things you should know about that.
First of all, temperatures will feel way higher than they are. While the thermometer might "only" read 86-90 Fahrenheit / 30-31° Celsius, it will often feel like 40 – especially in the sun.
But the high humidity will also leave clinging dampness to your clothes – especially if you visited the central highlands (like Kandy or Nuwara Eliya). If you stay longer, especially jeans will often start smelling a bit odd.
7. It's hard (and expensive) to buy cigarettes
Sri Lanka has quite strict anti-smoking laws. Ever since March 2019, cigarettes are only available in specialty stores. You cannot buy them in supermarkets any longer. On top of that, they are extremely expensive, due to high import tariffs. 
Smoking is not allowed in most public places, but you'll still see plenty of locals smoking nevertheless. I guess it's the reason why they forced the ban so much recently. Still, if you want to make friends fast, offering a cigarette goes a long way :)
8. Pick the right time to visit national parks (and invest in good guides/ tours)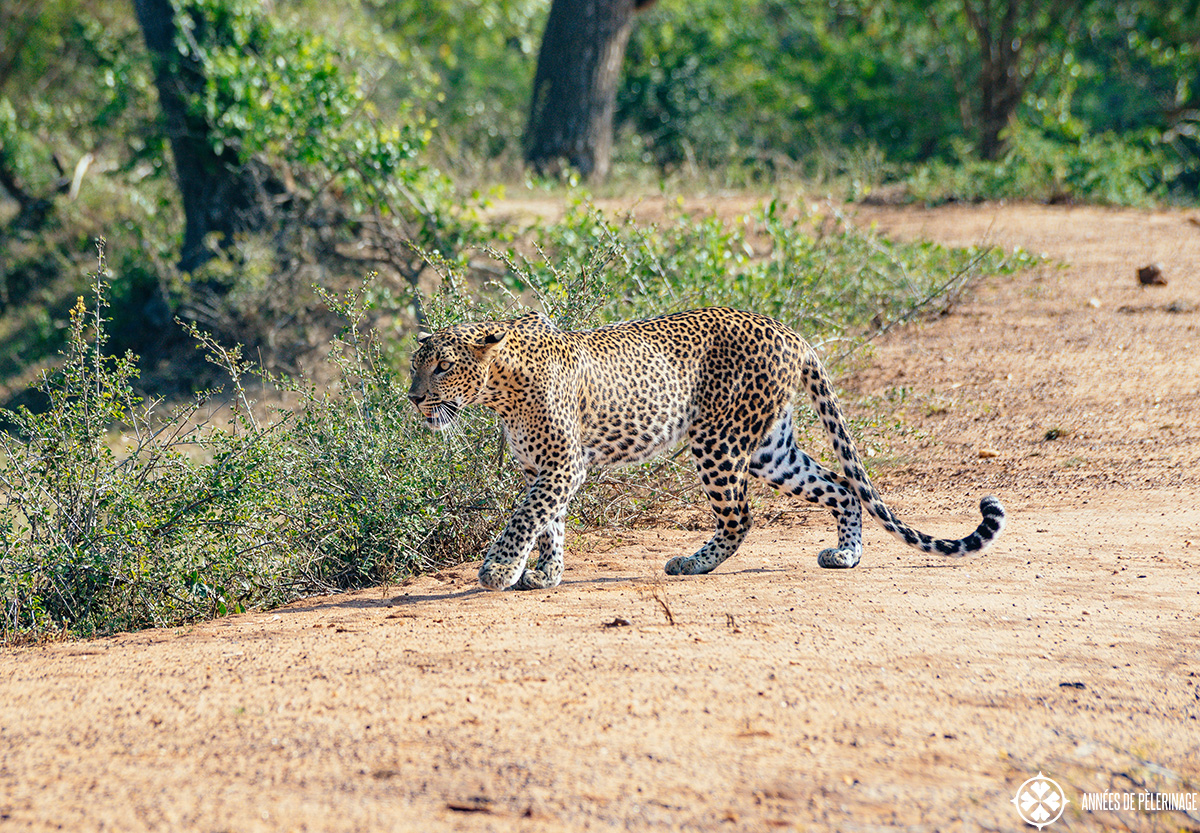 Sri Lanka is home to an abundance of national parks. While you will be able to see fantastic animals all year round, there are some times of the year with a higher chance to see the more elusive ones. Generally speaking, the height of the dry season forces animals to the water holes, which makes them easier to spot in the vicinity. Migratory birds, on the other hand, can only be seen in the winter months.
But that's not the only rule to observe: Quite a lot of animals are nocturnal, as the mighty leopard. If you want to see one, you should try to catch the last hours close before dusk. It's then you got the highest chance to see one – often lounging on rocks and other warm surfaces. 
Also, try to pick experienced guides and rather go on longer tours. If you just book the cheapest tour in, say, Yala National Park, you might end up driving through the press of jeeps at the very entrance, with little chance to see anything. Experienced guides will not only get you deeper into the park but also work together with other drivers to find leopards, elephants and the like.
For more details, make sure to read my Sri Lanka Safari guide.
9. The local food is spicy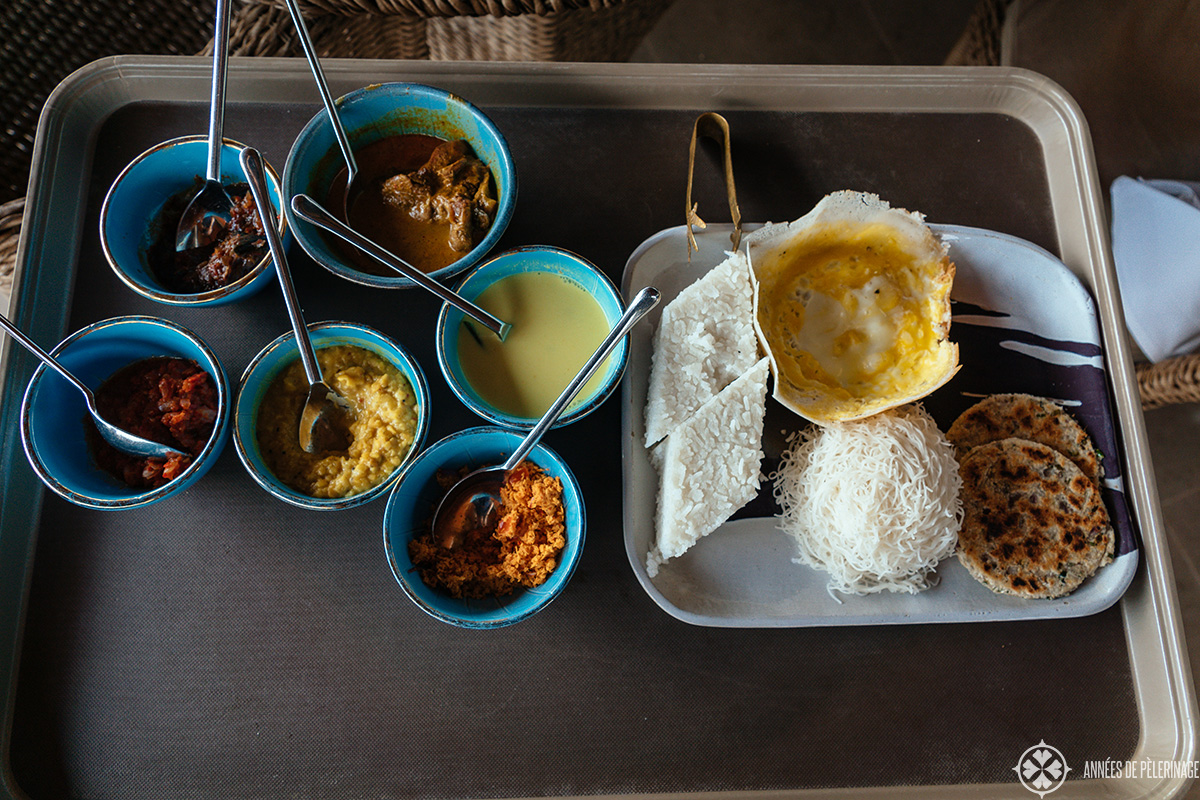 It mightnot be a big surprise, but Sri Lankans love their curry. Obviously, fish curries are extremely popular, but there are quite a lot of vegetarian and meat options (like Dhal Curry) as well. Sample them all, get some hoppers, rice or kottu rotti to go along with it and enjoy. Just be prepared for quite some hotness, and make sure to inform the waiter before you order if your stomach can't handle too spicy food.
It usually doesn't work out all that well, but it's worth a try. You should not leave the country without having tried the local food at least once – there is a reason ever Sri Lanka travel guide mentions it  ;-)
10. Bring an umbrella or hat to fend off the sun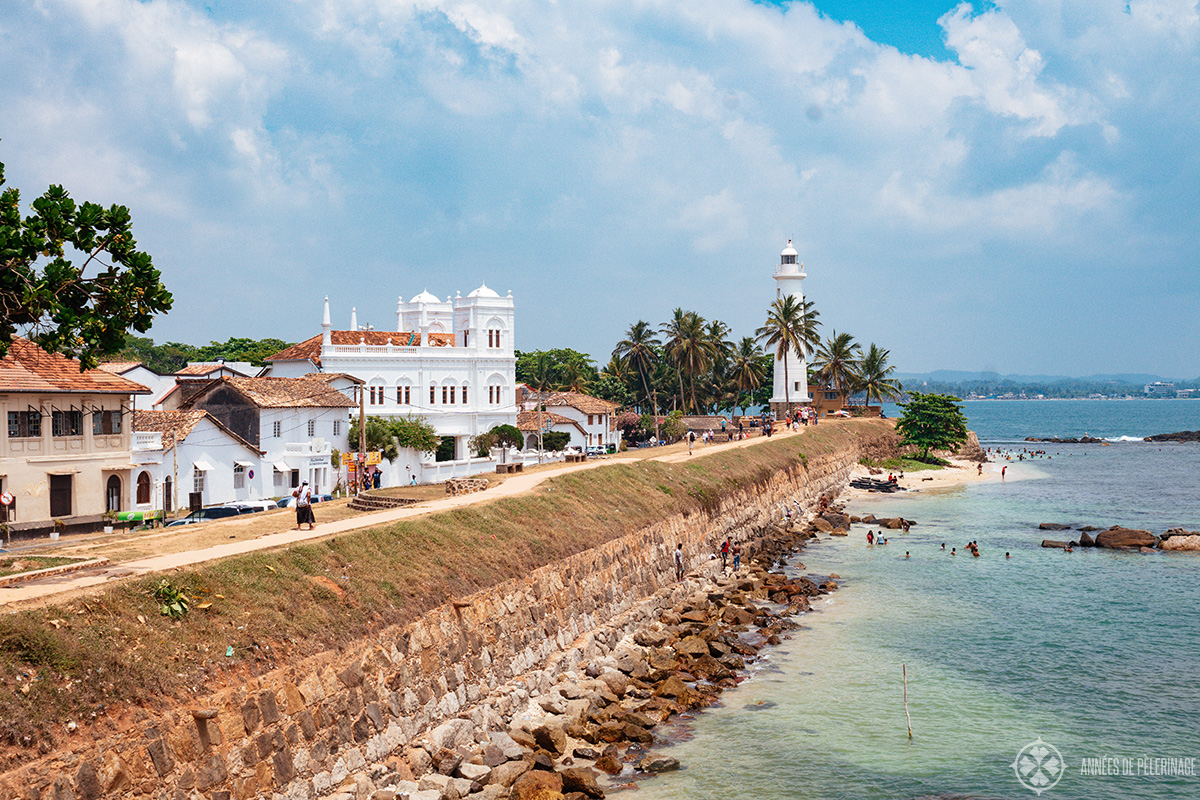 Walking around Sri Lanka, you will notice a lot of locals using umbrellas to escape the sun. While some of them are probably trying to avoid that tan, it really helps to keep off the worst of the heat as well. Walking along the ramparts of Galle Fort in the South really felt like going through a furnace and an umbrella made it bearable – much to the envy of so many other tourists. 
11. Check your luggage for insects before you leave
Sri Lanka is, as detailed above, incredibly humid and warm – which makes it the perfect breeding ground for all sorts of crawly things. This definitely makes bringing an anti-bug spray mandatory – especially as there are quite a lot of mosquitoes around.
A lot of hotels will offer mosquito nets for your bed. But such precautions won't benefit your luggage. I noticed how a lot of insects followed the alluring darkness into my suitcase. Now, I'm sure you don't want to bring bed bugs and cockroaches back into your home. So, please check it before you leave Sri Lanka and unpacking in your bathtub might be a good idea as well.
Note: This precaution is not only for your personal safety, but should be a general routine to avoid invasive species.
11. Dengue fever
And talking about mosquitoes: Dengue fever is quite on the rise in Sri Lanka. As there are no vaccinations available, you really should be serious about your protective measures.
The good news: It is really only a big problem during the rainy season. During my last visit in March, I wasn't bitten by a mosquito once. But if you intend to visit the Westcoast of Sri Lanka during the monsoon, a good DEET (50%) bug spray is very important.
12. Don't drink the tap water
Drinking the tap water in Sri Lanka is definitely not safe. Their standards are far from any you'd find in Europe, so stay away from it, and I am not sure you want to spend the rest of your vacations on the toilet. I really wouldn't recommend filter systems either (and I generally don't!).
Why? Well, first of all, the water is usually chlorinated, which I don't feel is the best thing to drink in the first place (and it tastes bad as well). But there's also the issue of tapeworms and the like which aren't neutralized by the most common filtering systems, either. Besides, bottled water is quite cheap. Just make sure to dispose of the plastic bottles properly. Or buy a big canteen at the store and revil your cary-on bottle from it.
Note: At many tourists attractions, especially Sigiriya, the staff will check your bags for plastic bottles and will request you to remove the plastic seal. So, make sure you help Sri Lanka to not become another Bali.
13. Reserve the train from Ella to Kandy as early as possible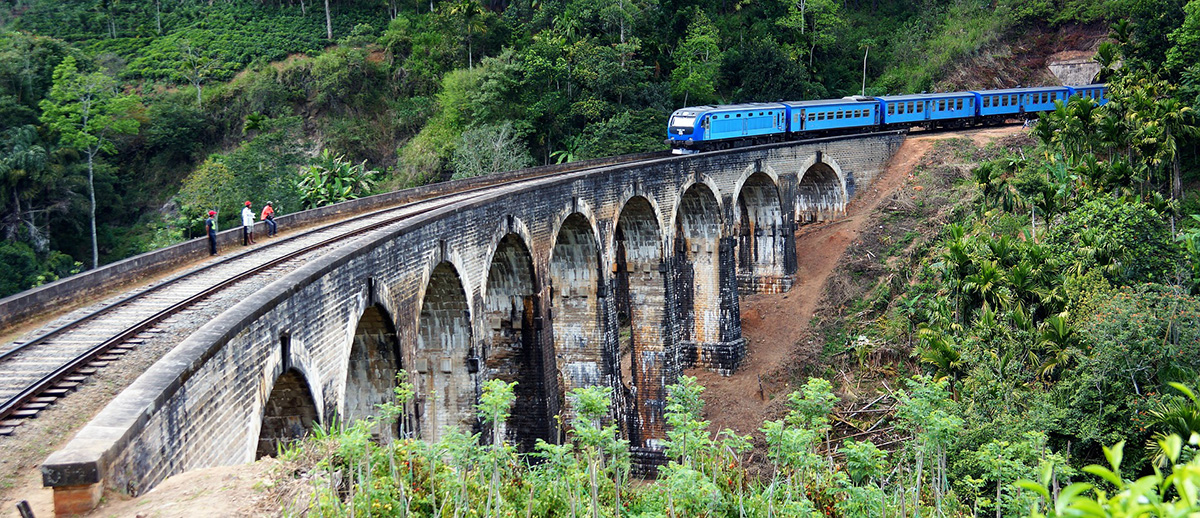 I don't know why, but the train ride from Kandy to Ella is incredibly popular. Actually, I'd try to avoid it, as the scenic train through the hill country is super slow, it's incredibly touristy and the train can be extremely crowded. But if you want to go, make sure to reserve your seats (don't book unreserved, as this probably means you will stand for 6 hours!) at least 1 month in advance.
There are a couple of online agencies who will help you. The tickets are fairly cheap, so it's definitely a very valid option (and quite eco-friendly) for those traveling through Sri Lanka on a budget. Taking the car is probably better, as you can stop along the route, take pictures of the beautiful nine arch bridge and so on. Also, you'll avoid taking yet another picture of somebody hanging out of the train with tea fields in the background.
14. Don't forget to apply for a visa
Citizens of most countries need a visa to enter Sri Lanka. It's actually quite easy to do online: Here's the official website to do so.
It takes like 5 minutes to apply and will cost you 35 USD per person. There really is no need to go via an agency or anything. Just make sure to double check all your details, as the visa will be invalid with even the slightest typo. You'd have to pay for another visa at the airport – which will eat up quite some time but remains an option anyway.
15. Hide that Buddha tattoo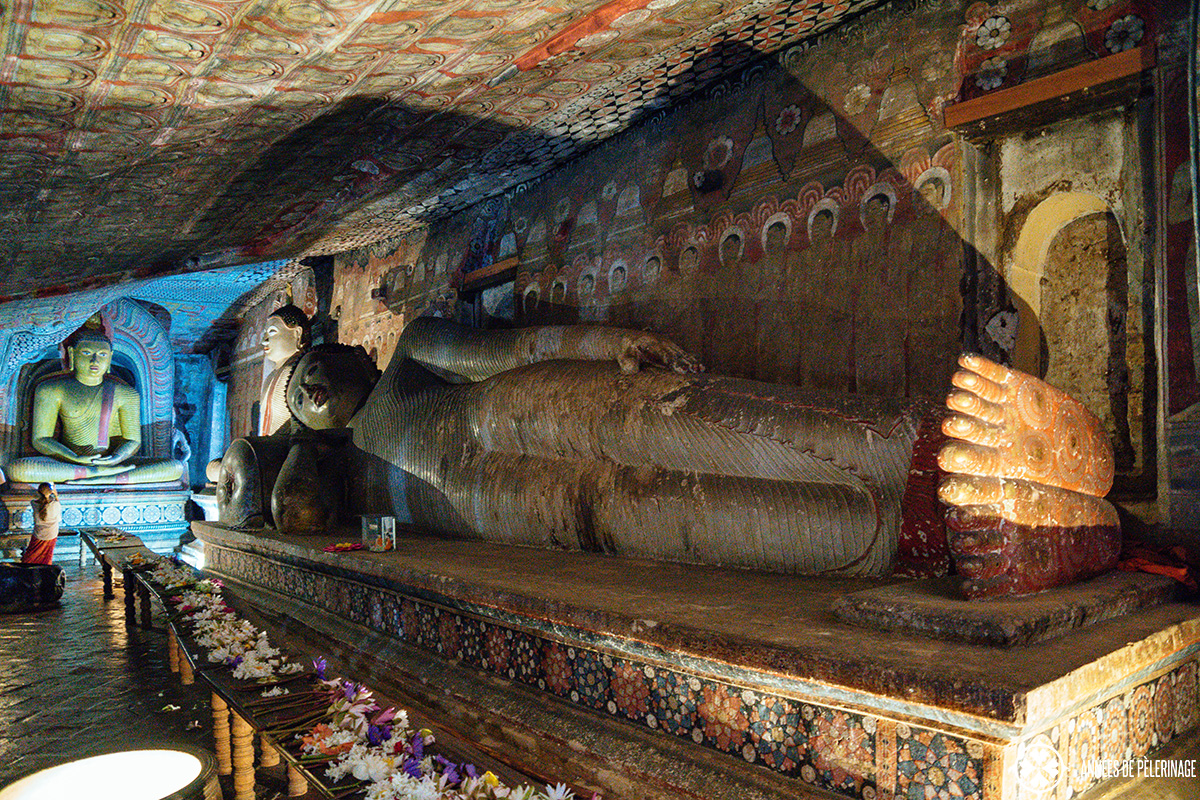 For whatever reason, Buddha tattoos are quite popular among western people. Sri Lankans will react quite differently, and you should definitely make sure to cover it up at all times. This also applies to any fashion items with the Awakened One on it.
Also remember, you should never take pictures with your back towards a Buddha statue. Things like that can get you into jail or authorities might not let you in/revoke your visa.
16. Your credit card might not work
Withdrawing money from an ATM or paying with credit card is not always an easy affair. A lot of machines still use an old security standard, so VISA will reject the payment and you will not be able to withdraw money. This means you should always carry some Euros or US-Dollars to be on the safe side. The Bank of Ceylon ATMs usually works quite well.
I should have to mention that I was able to pay all my hotel bills with my credit card but only succeeded at an ATM once on my last trip. Luckily I traveled with an (insensible amount) of cash.
17. Driver guides and guided tours
There are different kinds of tourists in Sri Lanka: Budget travelers and backpackers usually stick to tuk-tuks and trains. If you are like me, and a bit too old for this kind of travel style, you can also hire a personal driver guide who will show you around the island. It's actually the best way to see the island, if not the cheapest. You could also opt for a larger tour on a bus or mini-van.
Most of these drivers and tours are affiliated with restaurants, jewelry shops, and spice gardens. So at one point or another, they will stop at these venues. Some of them are actually somewhat interesting (if you haven't seen the like before), but you should definitely know that the prices & quality will be bad in 9 out of 10 cases.
Rather shop at a local market or at the supermarkets if you want spices or tea. For jewelry I recommend Galle Fort – just make sure you buy something with a valid certificate (note: these can be forged as well!)
18. Prepare for cheap & crazy buses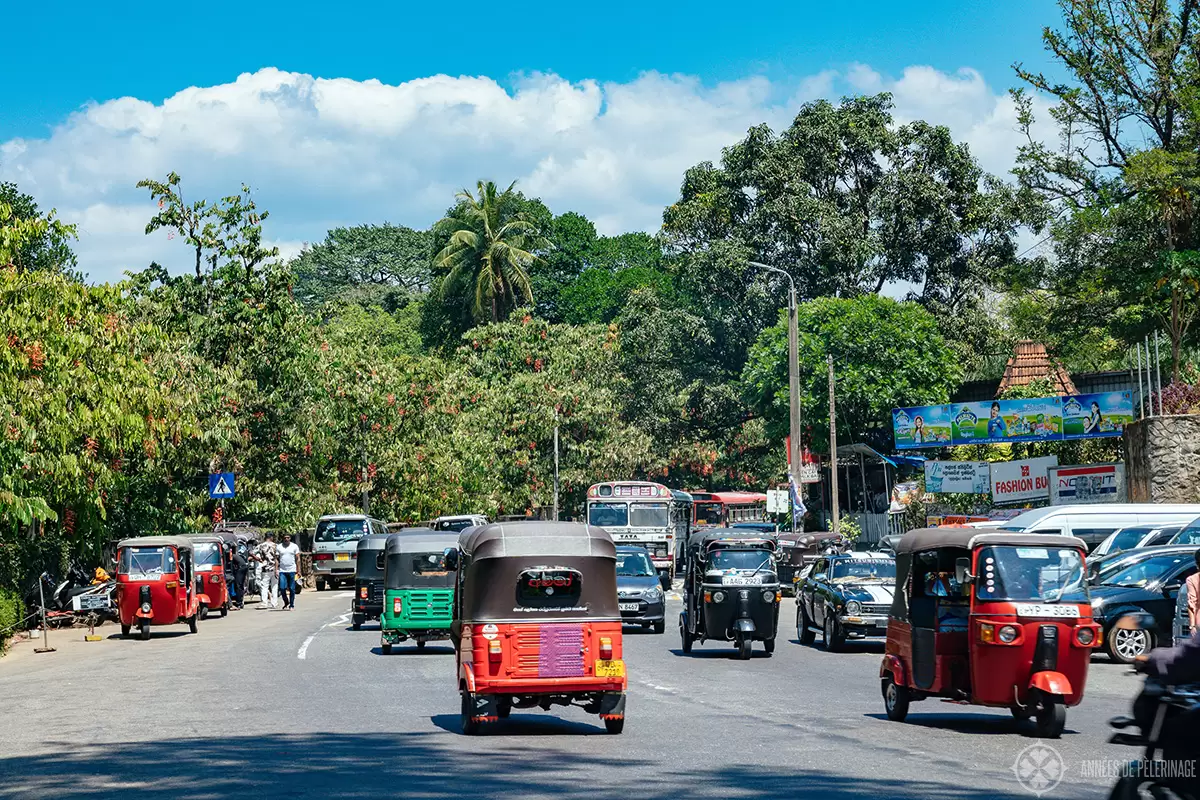 This Sri Lanka travel blog post wouldn't be complete without mentioning public transport: Buses can be an incredibly cheap way to get you anywhere. They also happen to be the fastest way to get anywhere.
But you should also know that most of the bus drivers are downright suicidal and a lot of accidents happen every month. The traffic in Sri Lanka is quite different than in Europe or the U.S., and it might even shock some people just how crazy it all is. So, know what you are getting into, and consider taking the train instead.
19. Entrance fees can be extremely expensive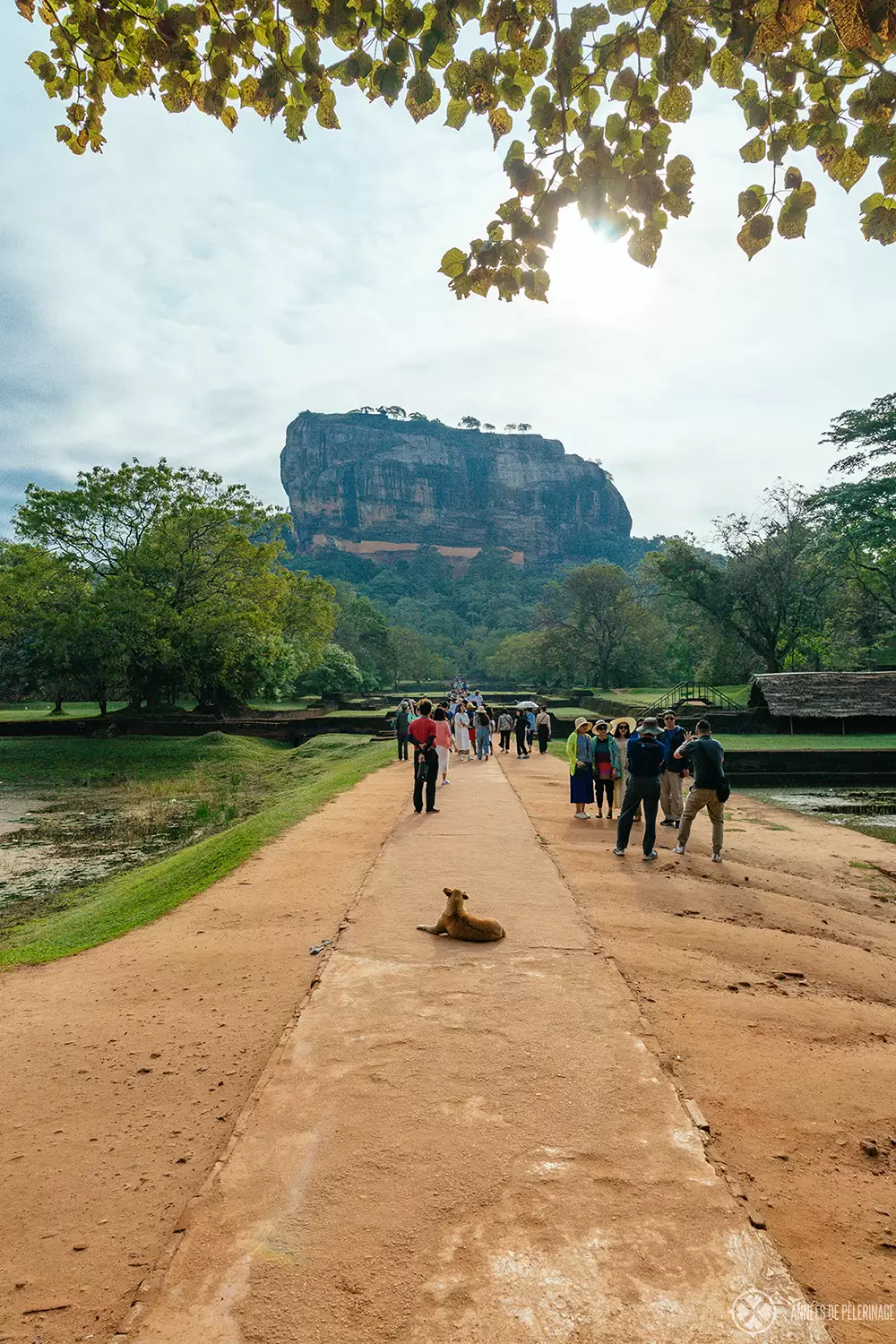 Sri Lanka is, all things considered, quite the budget destinations. 50 USD a day will get you very far. With one exception: The entrance fees to the UNESCO World Heritage sites and National Parks.
To give you a good indication: You can get curry with some hoppers for 200 LRK (1.20 USD), but they will charge you 30 USD to climb Sigiriya or 15 USD to enter Yala National Park (that's without a guide, vehicle, etc). 
To be quite honest with you, I find these prices are fair – especially as they are used to preserve these important landmarks and wonders. Still, it can set back your vacations funds quite a bit, so plan ahead!
20. The beautiful beaches can be deceiving
Sri Lanka has quite some spectacular beaches. White sand, palm trees, and a gentle breeze invite you to stay a while. But, there are two things you should know:
The Sri Lankan sun is incredibly intense, and you will definitely need an umbrella or a place with some shade. If you got, a beach tent will be perfect.
The currents of the Indian Ocean can be very strong and even treacherous, and the waves will usually be equally high. It's the perfect place to go surfing, but swimming requires a bit more experience.
I don't say this to convince you a Sri Lanka beach vacation is not recommended, but rather so you come prepared! East coast or west coast, I loved swimming in Sri Lanka. Also, the conditions are perfect for whale watching.
So, this was my Sri Lanka travel blog post. I hope I was able to help you with planning your trip. Got any questions? Leave them in the comments below!