A detailed and unsponsored review of the fabulous Belmond Castello di Casole – a hilltop luxury hotel inside an old castle in Tuscany
Imagine a tunnel of cypress trees following the winding tracks of a little road leading to a medieval hilltop estate. From below, you might even see red-tiled roofs, rough masonry, and some hanging flowers peeking through. I bet 9 out of 10 travelers come to Tuscany (make sure to read my guide) because they want to see this very postcard perfection in real life. At the Belmond Castello di Casole (book it here), you get the unique chance to stay in such a dream.
You'll find the unique luxury hotel quite close to Siena in a quaint little town called "Casole d'Elsa". There is not much in terms of civilization nearby – just verdant vineyard and ancient olive groves. After visiting the Belmond Villa San Michele in Florence, this is the perfect country escape.
Belmond hotels took over the property in 2018 and it might just be the perfect spot to explore and experience Tuscany and its many cultural and culinary treasures. Obviously Florence (check out my guide to the best things to do in Florence here) is also only a short day trip away!
Here is my Belmond Castello di Casole review:
Note: This is a non-sponsored review. I had no association with Belmond hotels at all and paid for my 3-night stay myself. I do earn a small commission from purchases through the links in this article.
Belmond Castello di Casole: An overview
The Castello di Casole is one of the newest additions to the Belmond luxury imperium, even though the luxury hotel in the heart of Tuscany is anything but new. In fact, the Castello traces back its history to the year 998 AD when the foundations of the then-named "Querceto Villa" was laid. After a restoration in the 19th century, an aristocratic family turned in into an estate with a network of surrounding farms.
Even today, the Castello di Casole holds on to the charm of a working and thriving medieval community. The estate still produces its own red wine and its own olive oil – both of superb quality and wonderful souvenir for those who stayed at home.
As a hilltop property, you get to enjoy a wonderful view of the whole Tuscany, but especially the picturesque town of Casole d'Elsa (definitely visit this charming town untouched by mass tourism once!).
Altogether there are 39 rooms and suites, 2 restaurants, a bar, a pool, a spa, a little chapel, and even an ancient amphitheater. If well-rounded went by a different name, I'm sure it would be Castello di Casole.
Rooms and suites at Castello di Casole
Castello di Casole has a couple of different suites. Most of them are inside the ancient Castello, while the bigger suites are further downhill and you could even buy your own residency further outside.
I originally booked a Limonaia suite, but Belmond upgraded me to an Oliveto Suite (probably because it was low-season and we stayed at the Belmond Villa San Michele as well).
The suites in the original building are all lovely and it truly feels like walking through the streets of a tiny little village in Tuscany. I wish I could have stayed there and I probably should have said something. In a way I felt, after getting an upgrade, it was kinda insolent, but in hindsight, I made a mistake.
The Oliveto suites are located a "quick stroll" (according to the brochure) away from the main building. It's more like 300 meters downhill in rather ugly bungalow-style buildings (my phone recorded 1,400 steps from our room to breakfast and back!). Belmond took over the property from another hotel company, and I feel those are remnants from that time – including the interior design.
I cannot recommend booking them. It's a pain to get there (walking or you can order a car), the furniture is ugly and so is the building. It does not emit the charm of an ancient Castello at all, and rather feels a bit like a chic Airbnb in Rimini. I know this sounds harsh, but when you see the pictures of the rooms and suites in the old part of the hotel the difference couldn't be starker.
From a more subjective point of view, these suites got probably everything you need. I had a huge living room with a kitchenette and dining table. There also was a huge terrace with another dining table and sun loungers.
A lovely bedroom and a huge bathroom. There are not only his and her sinks, but also his and her showers. Bvlgari shower gels, conditioners, etc. were available.
The private terraces are quite lovely, even though the view is not as good as from the top. The timbers definitely need to be replaced, and a jacuzzi would mean be a dream, but nobody could possibly complain about the sheer size of them.
To sum it up: Go for a standard room or a Limonaia Suite, and explicitly tell them you don't want to have an Oliveto Suite (except you like the style, of course).
I booked this property via booking.com. Here's the link.
Breakfast, food & drinks
Breakfast at the Belmond di Casole is served in the inner courtyard of the main building. There's a huge fountain gurgling away, surrounded by flowers and little potted trees – so quite the perfect setting. Breakfast is buffet style and quite decent. There are not too many choices available, but all the meats, cheese, are of top quality.
Again, I did not understand why they didn't offer a wider variety of Tuscan delicacies, but they certainly brought them to our table upon request.
Naturally, you can also order eggs or sweets from a separate menu. Most of the things I ordered disappointed, though. The pancakes I ordered looked like they were literally made in a huge pan and were soaked through with maple syrup, and the eggs rather mediocre as well. To me, it felt like the cook was rather new and still needed to fine-tune his recipes.
The overall setting of the breakfast was lovely, but it was definitely not the highlight of the day.
The Cip's by Cipriani restaurant
Right next to the pool, you'll find a lovely terrace where dinner is served in the warmer months. You can watch the sunset from here and enjoy a wonderful dinner here.
I have to say things were a bit confusing because there's another restaurant on site called Tosca, (where you have breakfast) and I am pretty sure the menu said "Tosca", but on the website, it isn't even mentioned the place, so I maybe there is some unfinished rebranding going on.
Anyway, I went for the tasting menu "Terra e mare" for 105€ per person (5 courses) and it was quite nice. All the courses displayed solid craftsmanship. The homemade Tartello stuffed with duck ragu was truly divine, and the presentation of the Lemon hologram desert quite outstanding.
I do have to say it's quite easy to find better restaurants in Tuscany (try the amazing Tar-tufo in nearby Siena), but you probably won't regret eating here either.
Pool & spa
What can I say: I seriously believe that the pool of the Belmond Castello di Casole is by far the best in Tuscany. Not even the Castiglion del Bosco comes close.
The historic setting, the view and the sheer size of the infinity pool don't want you to leave – ever. In fact, it almost felt like a waste exploring the towns in the vicinity when you could have spent the day enjoying this wet haven of perfection.
Like in the Villa San Michele, the Belmond Castello di Casole also had those weird beach cabanas you had to pay extra for. While I still believe it's very bad style to have a premium section in a luxury hotel of this caliber, they were so far in the back it didn't really matter to me.
There is also a quite wonderful spa in the basement of one of the outbuildings. The Essere Spa offers quite a wide range of treatments and you'll also find a jacuzzi and a steam room down there.
I didn't find the time to book a treatment, but from the looks of it, it's definitely something you should have on your list. Very tastefully decorated, too.
There is also quite a big gym next to the spa, for those who want to exercise a bit after all that pizza and pasta!
General service at Belmond Castello di Casole
What can I say: Belmond has quite a history in Italy and it shows. Service was perfect throughout my stay, with much attention to details. Even though it's not a resort (where I would expect it), some of the staff even knew our names on the second day.
Housekeeping was on-point and very discreet (not sure I even ever saw someone from afar).
I also made liberal use of the concierge. She was quite helpful and as far as I can tell they all went above and beyond to make each guest's experience perfect and well-rounded.
I don't even know what else to write about the service, because there is nothing to complain about at all. And I guess this is the hallmark of perfect service – when you don't notice it and are satisfied all around.
Summary of my Belmond Castello di Casole review
So, let's put things together: the Belmond Castello di Casole aims to be the top luxury resort in Tuscany and I feel they are an excellent contender. The property and the nearby residencies are in their prime shape and convinced me with excellent service.
I feel there is still some room for improvements in terms of food and beverages, but the setting of the whole ensemble makes up for those yet unclaimed opportunities. Besides, I am sure Belmond will bring the Castello di Casole up the standards of its other properties in no time. When that's finished, you'll get an excellent bang for your bucket (it is the most expensive hotel in Tuscany right now).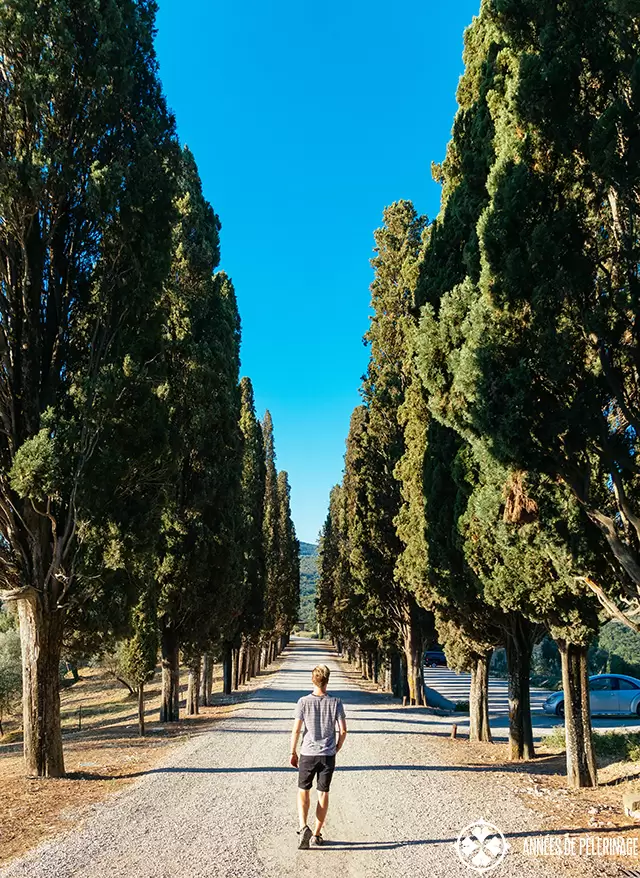 The rooms and public areas are breathtaking, while the luxury hotel needs to find a long-term solution for a better overall integration of the Oliveto suites into the concept. Once that is complete, I don't think I could find a flaw in that area.
My favorite part of the hotel was certainly the pool, and I am sure most other guests will definitely agree. I have not seen any guest not taking liberal pictures of that part of the Castello.
To me, Castello di Casole is a solid luxury hotel definitely worth staying a night or two if you choose the right room category.
So, this was my Belmond Castello di Casole review. I hope I was able to help you inspire and help you find the perfect hotel in Tuscany for you. Got any questions? Make sure to leave a comment!