A practical list of the best Japan travel guide books for every type of traveler
Are currently preparing a trip to Japan? And now you've probably come to the point where you need further information, right? Well, while there are many free resources out there (like my picture-perfect Japan itinerary), it always pays off to have a hard copy of one of the many Japan travel books along – if you pick the right one, that is!
I've been to Japan quite a couple of times, and when I am not there, you will probably find me preparing my next trip. There are just so many things to see in Japan. I also study Japan science, so between the two I've read a "couple" of Japan travel books and guides. Not all of them are good, and some travel guides are better than others.
So, let's dig into my list of the best Japan travel books, shall we?
Note: I earn a small commission for purchases made through links in this article.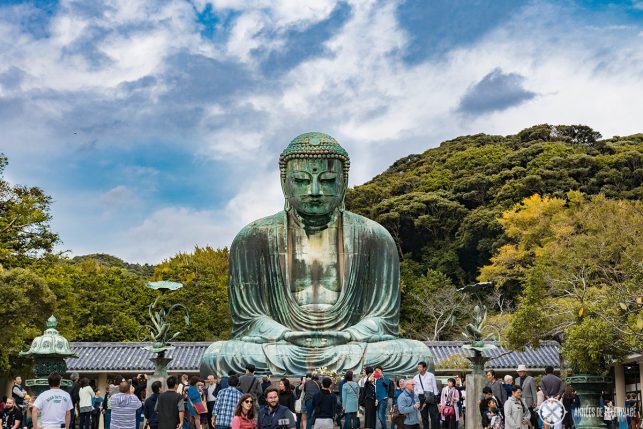 The best Japan travel guide for first-timers
Before you buy a Japan travel guide, you should ask yourself, how you are going to travel, because LonelyPlanet has a different angle than Frommer's, Fodor's or even Michelin. And of course, you should know that wi-fi is often a problem in Japan, which is the very reason a travel guide book you can read off the grid is so important.
Lonely Planet Discover Japan (Travel Guide)
If you are young, independent and traveling on a budget, then there is no way around the Lonely Planet Discover Japan. It is really the best guide out there for you. It covers all the highlights you are probably going to visit, so Tokyo, Kyoto, Osaka, and Hiroshima.
Best of all, there are also great recommendations for affordable accommodations and the best places to eat in different cities. The maps will also come in quite handy.
Note: There are several different editions out there, so make sure to grab the most recent one!
Lonely Planet Best of Japan (Travel Guides)
Another good recommendation is the Lonely Planet Best of Japan travel guide. It's a great guide to discover the "hidden" gems, and probably the better guide if you already know where to stay and how to get around.
This guide is has been updated in August 2019, so it's super fresh and also available as a kindle-version. When it comes to itinerary planning, getting a Japan Rail pass and so on, it doesn't get into too many details, though.
Frommer's EasyGuide to Tokyo, Kyoto and Western Honshu
A very good alternative is the Frommer's EasyGuide to Tokyo, Kyoto and Western Honshu. It only covers the central area 98 percent of the international tourists visit. This is both a pro and a con. There are rich information and maps on those areas, but obviously, you'd have to get another guide if you were traveling to Hokkaido or Okinawa (or read my guide :P)
.
I feel this Japan travel guide is more suitable for travelers looking for a more well-rounded approach, with hotel and restaurant recommendations beyond pure budget. I also love the star-rating system as it enables you to set priorities when time is short(er).
Fodor's Essential Japan (Full-color Travel Guide)
The Fodor's Essential Japan (Full-color Travel Guide)
is quite a hot recommendation. They released a new version in 2019 which I feel is finally en-par with the three travel guide books mentioned before. This guide has been written by locals and covers Japan as a whole – even far-flung destinations like Yaskushima.
With 800 pages it is also the thickest Japan travel book. It's not exactly a pocket guide, mind you, but there's a lovely balance between pictures and detailed write-ups you are certainly going to enjoy a lot. There are also many, many detailed maps and itinerary recommendations.
The best japan guidebooks for foodies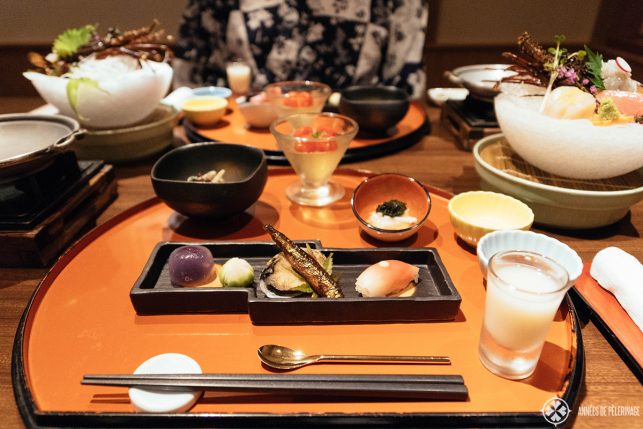 Japan is a true mecca for foodies. Only Peru and France can compare. There really are no other countries on this planet with such a rich food culture than Japan. In Tokyo alone, there are 164 one-star, 52 two-star, and 13 star-restaurants. Can you believe it?
Which is exactly the reason why picking the Michelin Green Guide Japan could be quite a very smart idea. Michelin is known for balancing useful travel information with the best restaurants and ryokans!
The classic Michelin Guide Tokyo is also a very good starting point. For some weird reason, the 2019 guide is not available on Amazon yet. But the older versions are, more or less, just as valid!
I'm sure you know that Japanese food is not just about sushi. In fact, it's probably the least popular and common food in Japan. There is just so much more. Rice, Noodle, Fish: Deep Travels Through Japan's Food Culture
is the perfect book to get you started!
The best japan travel books for returning visitors
Do you already know a lot about Japan from a previous trip? You don't need further information on the best things to do in Kyoto, Tokyo or Osaka? Well then, I am pretty sure there are certain aspects of the Japanese culture. One that really warrants a second (or third) look.
Personally, I am a huge fan of horticulture. If you are like me and love to explore Japanese gardens, then this book is a very warm recommendation: Hidden Gardens of Japan. I am not lying that some of these gardens really brought me to tears – of joy. They were just so beautiful.
Kyoto is my favorite city in the world, and after all these years I still have not seen all the amazing temples and gardens. Zen Gardens and Temples of Kyoto: A Guide to Kyoto's Most Important Sites
will fill in all the knowledge gaps you might still have! Quite the great book
Anyone who has ever been to Tokyo can attest: The city is like a labyrinth. It's so easy to get lost. Even finding the entrance to a restaurant, after the taxi driver dropped you in front of the building, is sometimes an impossible task. But here's where the fun starts with this book: Tokyo Maze – 42 Walks in and around the Japanese Capital: A Guide with 108 Photos, 48 Maps, 300 Weblinks.
For those who are looking for a deeper understanding of Japanese culture, I can totally recommend A Geek in Japan: Discovering the Land of Manga, Anime, Zen, and the Tea Ceremony. The book may be a bit older, but it's still as valid today!
If you want to go into full manga-craziness-mode in Japan then I'm sure you'll love Tokyo Geek's Guide: Manga, Anime, Gaming, Cosplay, Toys, Idols & More. Sadly, this part of Japanese culture is slowly vanishing into the online world, but there is still plenty to see!
Oh..and one more book you really should be aware of: Hiking and Trekking in the Japan Alps and Mount Fuji. You might, or you might not know that Japan is actually the perfect country to go hiking. Which probably comes as little surprise because 90 percent of Japan is covered with mountains. So, definitely consider it for a little hiking trip through the Japan Alps!
Note: There are plenty of books on Japanese culture and history, but I feel this would be a good topic for another post! Which is why I did not mention any here.
The best books to learn the Japanese language
When I first visited Japan two decades ago, virtually nobody really spoke English. Not even in Tokyo. All signs were in Japanese and it was quite impossible to get around without speaking the language. I'm not joking!
Thankingfull things have changed drastically in recent years – especially before the Olympic summer games in 2020. Still, I feel having a basic grasp of the language is quite helpful, no matter which country you visit.
Now, most of the Japan travel guides will have a little phrase sheet. If you want to learn more than just konnichiwa, sayounara, and arigatou (hello, goodbye, and thanks) then there is no way around buying a proper grammar book. Japanese for Busy People I has been a household name for eons. It also happened to be the first Japanese language book I ever bought.
If you do want to learn the language in earnest, then Minna No Nihongo Beginner I is probably the better choice, as there are quite a couple of more books to this series. It's actually the one we used in the first terms at university (well a version of it).
Luckily, Japanese is not very hard to pronounce (for English speakers), but I still do recommend you to pick up a CD or an online course where you actually hear the spoken word. Learning a language just with a textbook is so much harder!
Anyways, this was my guide to the best Japan travel books. Hope I was able to give you a good overview. In case you got any questions, feel free to leave a comment below!
Picture credits: Reginald Pentinio