Everything you need to plan your perfect vacation in Japan. This 14 days Japan itinerary will show you what to see, where to go and where to stay.
So, you are currently trying to figure out a Japan itinerary, eh? The land of the rising sun is an incredibly diverse country, and fitting all the top tourist attractions into one big travel plan is sometimes a bit daunting (read my list of the 20 best things to do in Japan for an overview).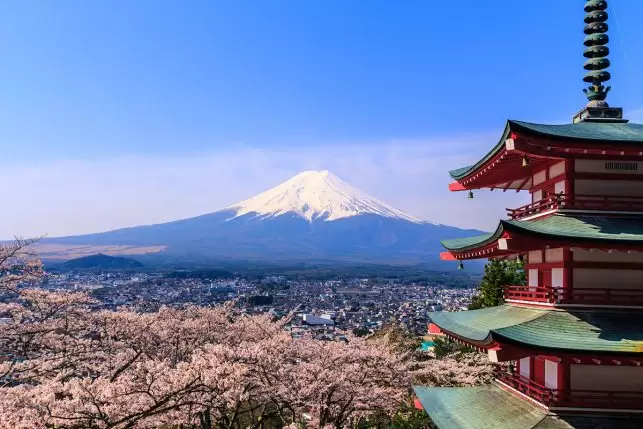 For some it feels almost overwhelming – how can you possible press all those amazing landmarks into only 14 days in Japan?
Well, I've been to Japan many times, I do speak the language, I even studied Japan science. That's why I felt it's about time to provide you with a little sample Japan itinerary, you will be able to adjust according to your needs.
But before I start, let me tell you one thing: The biggest mistake you can do, is trying to visit too many places in too short a time. I'm serious. It's easy to spend 14 days in Kyoto alone, WITHOUT getting bored at all. So, by moving around too much, you are not going to see more, but less.
Above all, do keep that in mind and don't travel with two big trunks. If you need help packing, do check out my Japan packing list. But let's start out with my 14 days Japan itinerary, shall well?
Note: I earn a small commission for purchases made through links in this article.
Preface to this Japan itinerary
Japan has an incredible public transport system. It's easy to get around. As you will be moving quite a lot from city to city, I recommend you to get a 14 day Japan Rail Pass. With it, you can ride unlimited on all Japan rail trains.
Note: On some itineraries, it's cheaper to buy single fare tickets. You really have to calculate it through before you go. Hyperdia will help you do so (and come in handy to check train schedules throughout your trip)
That being said, just because it's so easy to get around doesn't mean you should be seeing a new city every day. I also recommend not changing accommodation a lot. As it only takes 40 minutes from Kyoto to Osaka or to Nara, it's way better to explore these towns on a day trip. It avoids wasting time on check-ins. It's also the smoother process, as most hotels want you to check-out at 10:00 am, but you cannot check-in before 3:00 pm.
Almost all stations offer huge lockers, so leaving your luggage at a train station is an option anyway. I guess you gotta figure out what suits you and your traveling style best.
Still, I've seen those Japan itineraries where you basically change accommodation every day. And I am telling you: There is no reason whatsoever, except you are a masochist.
The ideal 14-days Japan itinerary:
Day 1-4: Tokyo (+ day trip to Kamakura)
Day 5-9: Kyoto (+ day trip to Osaka + Nara)
Day 10-11: Takayama + Shirakawago
Day 12-13: Miyajima + Himeji
Day 14: Departure from Tokyo (or wherever you like)
As you can see, I propose to stay in 4 places and see the rest through day trips. I found this to be the superior option, rather than spending your trip in Japan unpacking and packing. Let's get into the details:
Day 1: Tokyo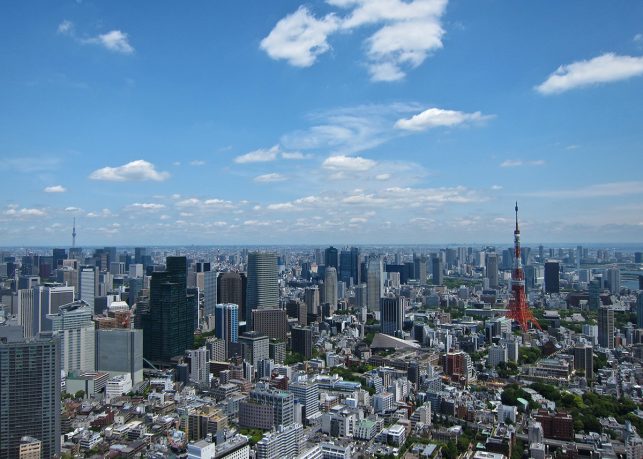 Your international flight is most likely to arrive in Tokyo, so that's why you'll start your Japan itinerary in the capital city. There are flights to Kyoto, Osaka, etc as well, but I feel it's best to start out North and then go all the way down South (or vice versa).
I recommend picking a hotel near one of the central stations. So, Chiyoda, Ginza or Shinjuku are perfect. Why? It will save you time on the subway, and make your day trip options more feasible.
You will probably get some jet lag, and it usually takes some time to get to your hotel. That's why I got no plans for you on your first day in Tokyo.
Instead, you can head out to the Ginza district in the evening, admire the glittering lights and find something to eat (in the back alleys).
If you arrive early you got plenty of options. Just check out my guide to the 20 best things to do in Tokyo. Or how about watching a Kabuki performance in the evening (though you would probably have to buy the tickets online)?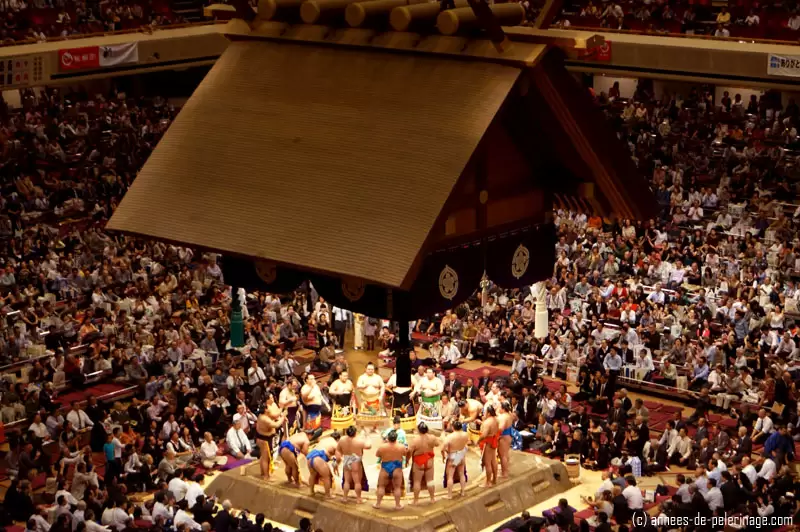 Note: If you want to see the Imperial Palace (read my guide) or a sumo match (read my guide), then you will have to arrange for tickets quite sometime before. It's usually not possible to do this once you arrived.
Where to stay in Tokyo:

Luxury: The Peninsula, Four Seasons Marunouchi, Aman Tokyo
Midprice: Mitsui Garden Hotel Nihonbashi, Karaksa hotel
Budget: Capsule Hotel Anshin Oyado Shinjuku,
Day 2: Tokyo
Start your second day in Harajuku. This is where Japan gets really crazy and it's a perfect place to go shopping for some Japan craziness! Takeshita Street used to be the place where all the kawaii cosplayers and manga-girls used to hang out, but that was more a thing of the past decade.
(Note: In Harajuku, you will also find the exceptional Ukyo-e Museum)
Once you are finished shopping, you can cross over to Meiji Jingu – the largest and most important shrine in the city. It is a popular spot, but I want to be honest with you: You'll see many more spectacular shrines throughout your visit to Japan, so it is skippable.
End your day (preferably for sunset) at Roppongi Hills for the best view in Tokyo. Read everything about getting to the top of the Mori Towers here.
Note: This day is not very filled with tourist attractions, as Tokyo is all about crazy shops, cafés, and restaurants. You really should distance yourself from the idea that there are thousands of landmarks you need to see.
Day 3: Daytrip to Nikko, Kamakura or Hakone
There are quite a lot of day trip options from Tokyo, and it's impossible to fit them all into one itinerary. Here, I give you the choice:
Version A: Day trip to Kamakura
Kamakura is a lovely little seaside town only 50 kilometers away from central Tokyo. It was once the seat of the Shoguns who ruled Japan in all but name. Here, you get the chance to see the great Buddha of Kamakura and quite a lot of other temples. And of course, some beautiful coastline.
I wrote a detailed Kamakura guide here, so I'll leave you reading it at your own leisure. If you want to know about the best way to get there, read this guide.
Version b: Day trip to Nikko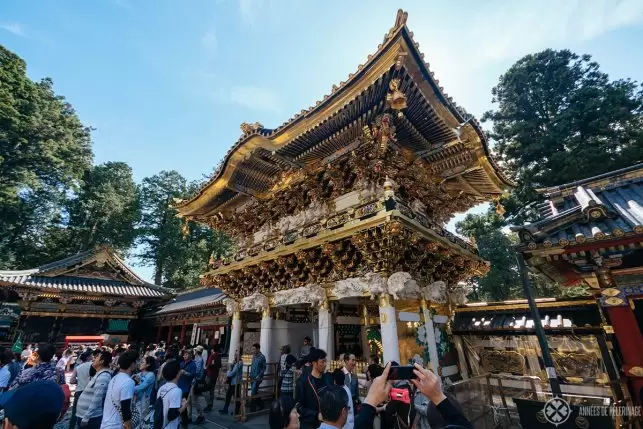 Nikko is quite a bit to the North of Tokyo. It's an incredibly famous UNESCO World Heritage site, with the most colorful and intricate shrines and temples in Japan. There is also quite a beautiful waterfall and one of the most scenic places to observe the autumn foliage in Japan.
It takes a bit over 2 hours to get there, however, so you will have to start your day quite early. I know, many people do this day trip, but it's going to be a long day. You might consider staying a night. (In this case, you'd have to do the trip either on your first day in Japan or between visiting Tokyo and Kyoto). Read my Nikko travel guide here.
Version c: Day trip to Hakone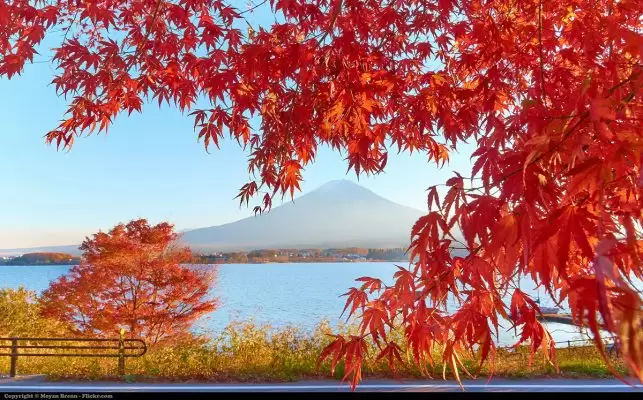 Hakone is, by common acclaim, the best place to see the Fujiyama. There is a beautiful lake and this is certainly the most scenic daytrip option for you. In theory, you could visit Hakone on your way to Kyoto as well, and leave your luggage at the station (or even stay a night).
Personally, I know the day trip to Hakone is popular, but other than shooting a couple of post-card pictures, it was a bit of a let-down for me. But to be sure, if you want to see Mount Fuji, then this is what you will have to do.
You'll find a list of the best day trips from Tokyo here.
Day 4: Tokyo
Assuming you secured tickets to visit the Imperial Palace, you should start your day here. Even if you don't get tickets, you really should head there, as the Palace and the surrounding moat is quite a show – especially considering as there is just so much wide open space, which you won't find anywhere else in Tokyo.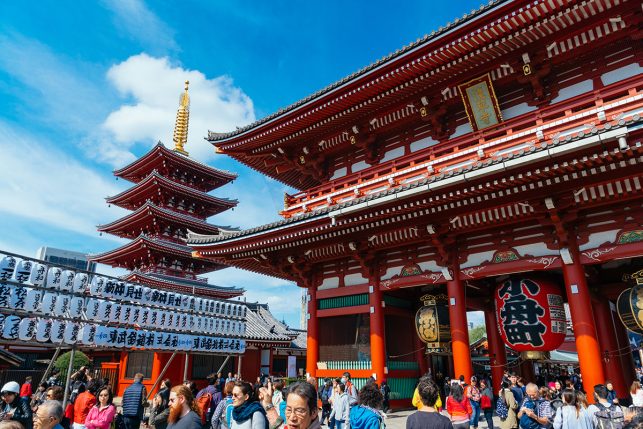 From here, you will have to move onwards to the district of Asakusa, where you will find the amazing Senso-ji – the most beautiful temple in the city. From here, Tokyo Tower, one of the highest buildings in the world, isn't very far. So, you might want to check that out!
Or you enjoy a walk through the famous Ueno Park, visit the Zoo or one of the many Museums (like the Tokyo Metropolitan Art Museums) within. From here, you could enter the tech district of Akihabara where some crazy shops and arcades are located.
You could also go luxury (window) shopping in the Ginza district, and then move onwards to the amazing Hamarikyu Gardens. You could also do the tour the other way round and start your day at the Toyosu Market, where you can see the famous Tuna auction in the very early morning.
Note: The Tsukiji fish market moved. The outer market is still there, and you can grab some nice sushi there!
Day 5: Kyoto
Kyoto is one of my favorite cities in the world. You will be staying 5 nights here, but you could easily extend this stay to 7 days or more. There is just so much to see and do in Kyoto, and it's also quite a good city for shopping.
I recommend you to stay in a traditional Ryokan in Kyoto, as this is the best and deepest way to experience the truly ancient local culture. Read about my favorite Ryokan in Kyoto here.
After you settled in, it's time to start exploring Japan's old capital. And what better place to do so than on the Nishiki market. Here, you can grab a lovely street food lunch and even buy a souvenir or two!
After that, you should head out to the ground of the Imperial Palace. You will be able to get your tickets for the Katsura Imperial Villa and the Imperial Palace here. You can also do so online, but only a limited amount is available there. (Note: Obviously you don't have to get the tickets if you don't plan to visit *smirk*, but both are very worth it. Be aware the agency is closed on Mondays)
In the evening, it's time to head to the old castle. Kyoto Castle (Nijojo) is quite central, which is the reason it is an ideal attraction for your first day. The sprawling estate with its lush gardens is one of my favorite attractions in Kyoto.
As you walk through the long corridors of the wooden castle, you can catch a glimpse of what life at the Shogun's court must have been like.
Where to stay in Kyoto:

Luxury: Tawaraya Ryokan | The Ritz-Carlton Kyoto | The Suiran
Midprice: Daiwa Roynet Hotel | | Rangetsu
Budget: The Pocket Hotel Kyoto | Ryokan Hostel Gion
Day 6: Kyoto
Use day 6 of your Japan itinerary to explore the south of Kyoto. I recommend you to start early and head to Fushimi Inari Shrine first, as the shrine will get crowded later on (read my guide here).
From here, you'll move onwards to Sanjūsangen-dō. I simply love this temple! Inside, you'll be able to see 1001 armed Kannon statues. The view is just beyond amazing and it's one of the temples not yet too crowded!
Unlike Kiyomizu-Dera which is both spectacular and extremely popular (read my guide here). Still, the temple with its huge wooden terrace is a true must-see in Kyoto and shouldn't be skipped! Make sure to explore the many little alleys leading towards the temples as they are quite enchanting
Now, depending on if you got tickets for the Imperial Palace, you could move onwards to see it now (try to get tickets for this slot). Alternatively, there are about a thousand fabulous temples in the vicinity of Kiyomizu-Dera.
Or you head a bit further North to see Ginkakuji – the silver temple, which I really love. The formal gardens are just out of this world!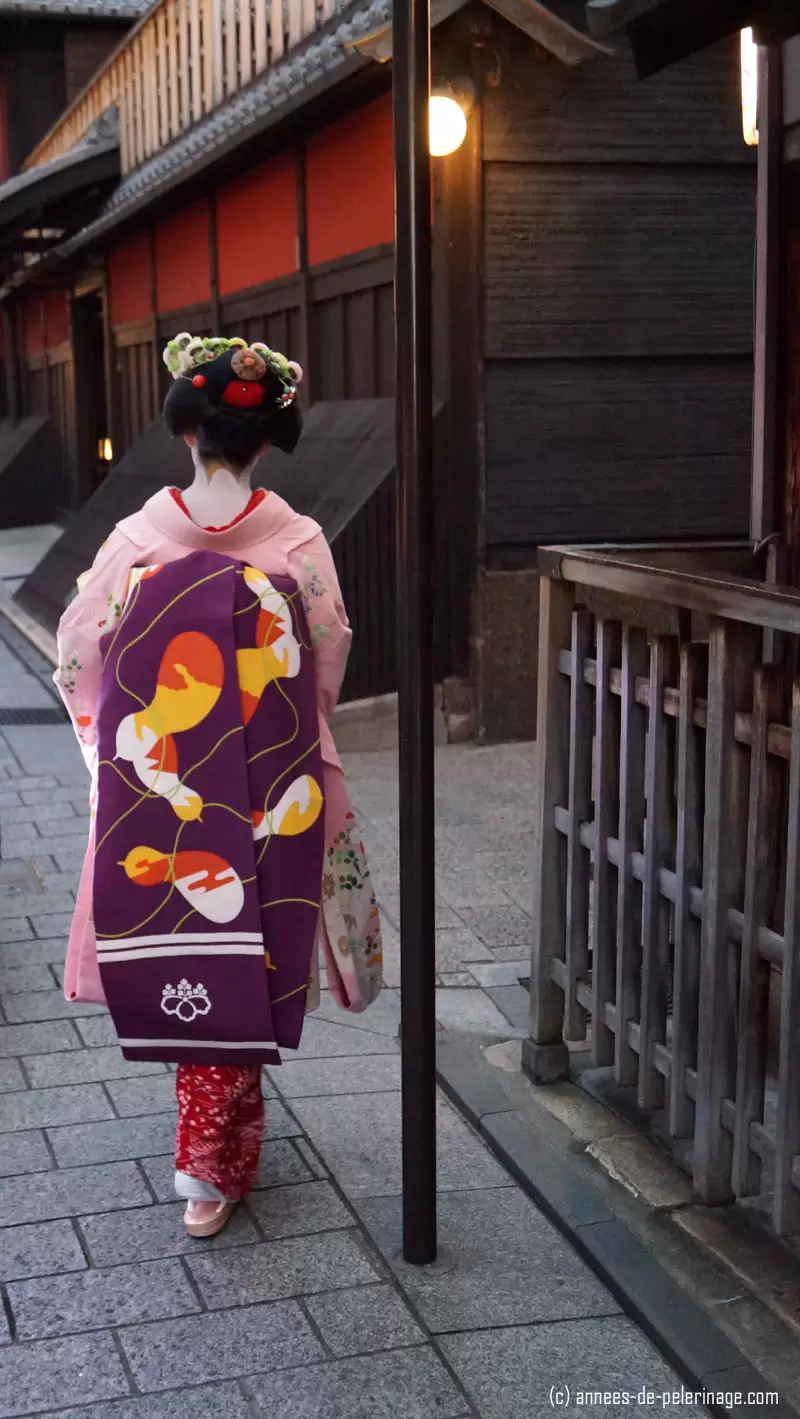 End your day in Gion, where you can try to see a Geisha (read my guide here). There are a couple of other geisha districts as ell, but Gion is extraordinarily pretty and you will also find quite a lot of beautiful shops selling authentic antiques here.
Day 7: Day trip to Nara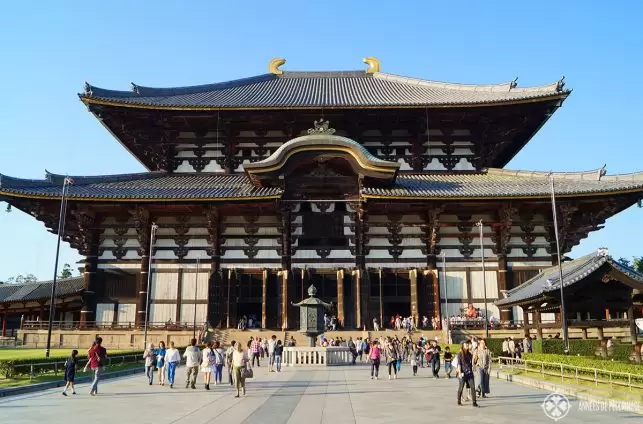 The Nara deer park is a tourist's favorite and I don't want you to miss it. Subway or Japan Rail will get you to Nara in about 30 to 50 minutes (depending on the location of your hotel), still you'll want to rise quite early. I put together a little guide on the best way to get from Kyoto to Nara here.
In Nara park, you'll be able to see the biggest wooden temple in the world, a shrine with 10,000 stone lanterns, the oldest wooden building in the world, and so much more. Check out my detailed guide to the best things to do in Nara to get the first glimpse. Also, read my list of the 10 best temples in Nara.
Day 8: Kyoto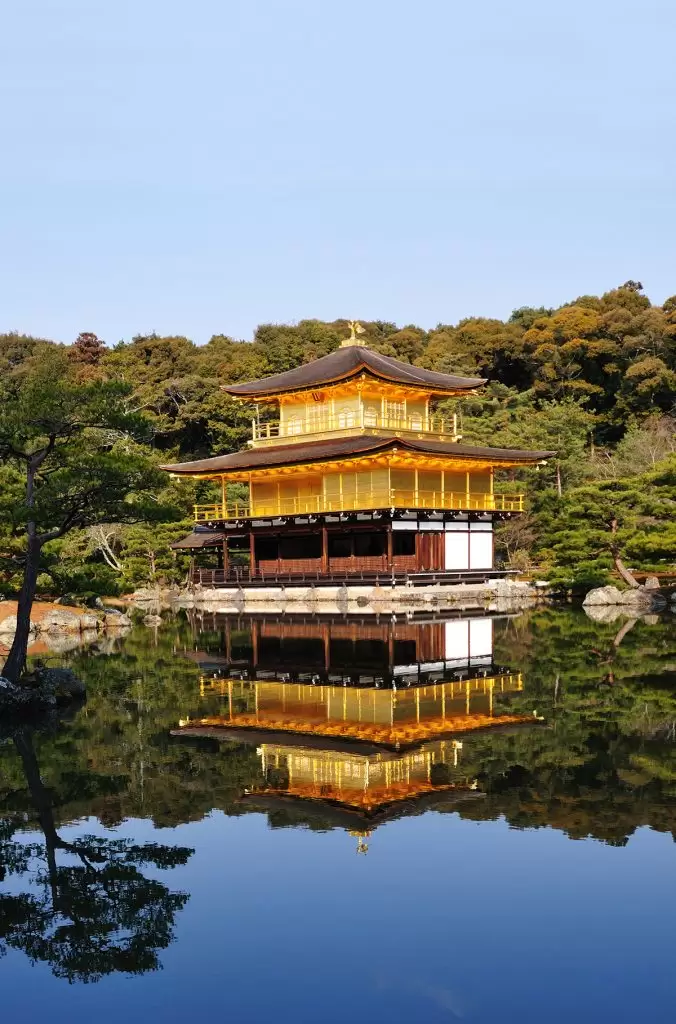 Your last full day in Kyoto will be used to explore the North-West. Start your day at Kingakuji, the golden temple (read my guide), which is truly the most striking place in the city!
From here, you should definitely make sure to move on to the adjacent Ryōan-Ji, which is home to an extremely famous Zen rock garden and one of my personal favorite spots in the city.
From here on, you got a couple of choices. You could move onwards (about 1 kilometer) to Ninna-ji. This is a true insider tip, as most international tourists skip it. Yet, I believe it is home to the second prettiest gardens in Kyoto! It is utterly divine!
Instead, you could also visit Arashiyama, where a famous bamboo grove can be found. Now, I want to be honest with you: The place is extremely crowded, it will eat almost half a day to see it, and at the end of the day, it's only a short alley of bamboos with 10,000 tourists trying, but never getting, that one beautiful picture.
I feel you are better off visiting the Katsura Imperial Villa (Katsura Rikyū), which is why I recommended you to apply for tickets on the first day. You will not find a more beautiful garden in the whole of Japan, and the ancient little tea houses are beyond enchanting!
Note: An easy bus line is connecting the temples. And from Ninna-ji you can take the train to Arashiyama.
Day 9: Osaka (optional)
Osaka is, in many ways, like Tokyo: a huge bustling modern Japanese city with skyscrapers and a lot of madness in between. You can easily spend another day in Kyoto instead or stay a night in Nikko (see above).
There are three very unique things you can only do in Osaka. First of all, Osaka has one of the largest aquariums in the world and it is quite an amazing place. Osaka also has quite a lovely fortress (though you will see another one in Himeji that is even more awesome). Last, but certainly not least, Osaka is also the best place to watch Bunraku, which is an ancient puppet theatre.
I kindly want to refer you to my Osaka guide, so you can decide for yourself if you want to do it. Osaka is quite famous for its street food, but to tell you the truth: Almost every city in Japan is famous for one kind of food.
Note: If you don't want to visit Osaka, you could either tour Kyoto for one more day (there is still plenty to see), or opt for staying a night in Nikko (see above).
Day 10: Takayama
From Kyoto, you will delve into the rural side of Japan. Takayama is a lovely town in the mountains (it translates to high mountains), and your best chance to see a traditional Japanese town of the late Edo period.
See in Tokyo, there are just concrete and skyscrapers. But actually, the Japanese people build their houses with wood for over 2,000 years. There are, sadly, not many places left, where you can experience this archaic charm, and Takayama is one of them.
Where to stay in Takayama:

Luxury: Wanosato | Hidatei Hanougi
Midprice: Roykan Asunaro | Temple Hotel Takayama Zenjo-ji
Budget: Sora-Ama Hostel | Relax Hostel Takayama Station
Day 11: Takayama + Gifu
Takayama is pretty, but most people stay a night to experience the outstanding UNESCO World Heritage site nearby: Gifu or rather the village of Shirakawa-go.
Shirakawa-go is an incredibly picturesque place with reed thatched houses in the middle of the most beautiful valley. You can read my guide here.
You could, theoretically speaking, also stay a night in one of the old houses, but I'm not sure it's all that easily incorporated in a 14-day Japan itinerary. I feel its better to stay 2 nights in Takayama and catch an early train on the next day instead of adding the bus journey to Shirakawa-go on top of it. Plus, Takayama is quite lovely as well!
Day 12: Himeji, onwards to Miyajima
Today will be quite a long traveling day, and you will have to keep your luggage in lockers at the train station. This is entirely safe. Japan is known as the country where people will follow you with your lost purse over three blocks and not steal it.
If you still feel uncomfortable with it, you can easily visit Himeji on a day trip from Kyoto. In this case, just stay one night longer and adjust the itinerary accordingly. Of course, you can also stay a night in Himeji and move onwards to Miyajima on the next day.
Important Note: Japan has a very efficient luggage sending system. Your hotel can arrange for your luggage to be sent to the next hotel! In fact, most locals make use of it, and you will rarely see anyone with big suitcases on a train. Check out their website here.
Where to stay in Miyajima:
Luxury: Kinsuikan | Iwaso Ryokan
Midprice: Miyajima Seaside hotel | Miyajima Villa
Budget: Sakuraya
Day 13: Miyajima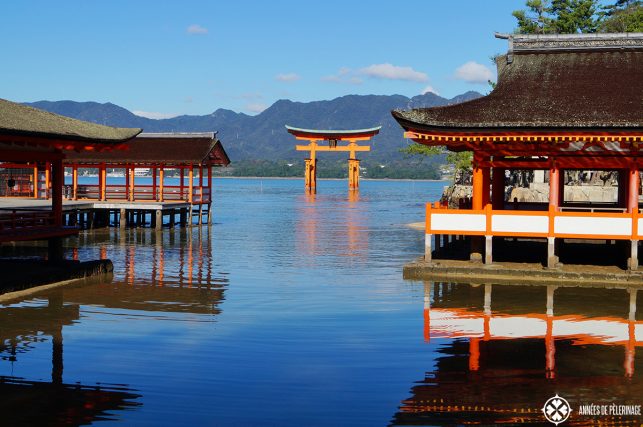 Miyajima is one of the most magical places in Japan. The tiny island in the Japanese Inland sea is home to a famous temple (the Itsukushima Shrine) and you've probably seen a postcard of the classic Miyajima panorama before.
There's also a sacred mountain to be climbed, and there are free-ranging deer as well. I put together a detailed Miyajima guide here.
Most people visit Miyajima on a day trip, and that is exactly the reason why I urge you to stay a night. Miyajima is quite busy around noon, but in the early morning or evening, when all the day tourists are gone, it's truly magical.
Note: Many people also check out Hiroshima and the Peace Memorial Museum, which is quite close to Miyajima. Frankly speaking, I am not sure it is worth it. Sure, it marks a very important spot in history. I am a huge history buff, but I personally can't recommend a visit – at least not with such a tight itinerary. If you stay a month, then sure, do visit.
Day 14: Return to Tokyo
This day is a pure traveling day to get back to the airport. It will take about 5 hours to get to Narita airport from Himeji, so make sure your flight doesn't leave too early. You could also look for outbound flights from Kyoto instead.
Note: Your Japan Rail pass will be valid for exactly 14 days, so your return trip should be covered. If for whatever reason you will be staying for 15 days, you should consider activating your JR Rail pass on the second day and cover the train ticket from the airport to your hotel yourself.
Further options to consider for your Japan itinerary
I want to be quite honest with you: 14 days in Japan is not even remotely enough to explore this great country. Even a month isn't. Really, I am not joking. There is just so much history, so much beautiful scenery, so much culture, and so much food to explore, that you will want to return anyway.
If you got some time to spare, I'd like to point you towards a couple of further options. After spending 14 days on the main island of the Japanese archipelago, you will be a bit sick of temples and shrines. I know they are amazing, but you probably don't want to see another one.
That's why adding a week on Okinawa is a great idea (here is my Okinawa guide). The most southern Japanese island is on the same latitude as Hawaii and pretty much feels the same. Spending a week on the beach is never a mistake, eh? Read my guide here.
Far to the north, you should also check out Hokkaido. The island is famous for its wild culture, many outstanding national parks, and active volcanoes. If you are into hiking (or skiing), then a trip to Hokkaido should be on your list.
Last but not least, you could also consider the island of Kyushu. Beppu is famous for its 1,000 onsen hot springs and quite easy to visit from Miyajima. In fact, you could even visit Beppu and grab a plane from Fukuoka (the nearest airport) to Okinawa. That's what I did on one of my trips to Japan anyway.
The best time to visit Japan
Japan is worth a visit all your round. Period. There really isn't a truly bad time to visit the country. A lot of people will come for the Cherry blossoms in late March/early April and the fall foliage (late October/early November) I also incredibly popular.
These times will also be the busiest times of the year, as both locals and international tourists want to catch a glimpse of the most scenic side of Japan.
You really should avoid the so-called Golden Week. That's a week at the end of April/ the start of May with a couple of national holidays one after another. The Japanese people don't get a whole lot of leave from their jobs (usually just around a week), so they'll use this extended national holiday to explore their country.
The Summer, especially July and August, will be quite hot and humid, and it's probably also not the best time to visit Japan. Rather stick to the transition months, meaning April, May, June or September and October, when temperatures are quite pleasant.
It does rain quite a bit in Japan, so there really is no way to avoid that and you sort of have to calculate for 2-4 bad days when you are two weeks in Japan.
Winter can also be quite a special time in Japan, as those temples look extra beautiful with a little icing. I really want to experience Shirakawa-go in winter once. So far, I've only seen it on pictures (always visited in Summer), and it looks out of this world!
In recent years, Japan became quite popular among Chinese tourists, so I'd avoid Chinese national holidays as well – especially the National Day Holiday in the first week of October.
So, I hope I was able to inspire you to plan your perfect 14 days Japan itinerary. Take it as a sample and adjust it according to your own needs. Got any questions? Ask them in the comments below!