A checklist with must-pack items, travel essentials, the best things to wear and everything you need to pack for Japan.
Are you planning a trip to the land of the rising sun? And now you are looking wondering what to pack for Japan? Well then, you came to the right place.
I've been to the amazing Asian country many times (check out my Japan itinerary for example). I speak Japanese and I even studied Japan science at University, and I wanted to provide you with a no-nonsense and very detailed Japan packing list.
See, there are just so many things to do in Japan. The country is just so diverse. But that also means you really have to pack wisely – doubly do, as you will probably move around by (highspeed) train a lot and you don't want to carry an excess of weight up and down the stairs for two weeks or more.
So, let's start with my list of what to pack for Japan, shall we?
Note: I earn a small commission for purchases made through links in this article.
Preface: The weather in Japan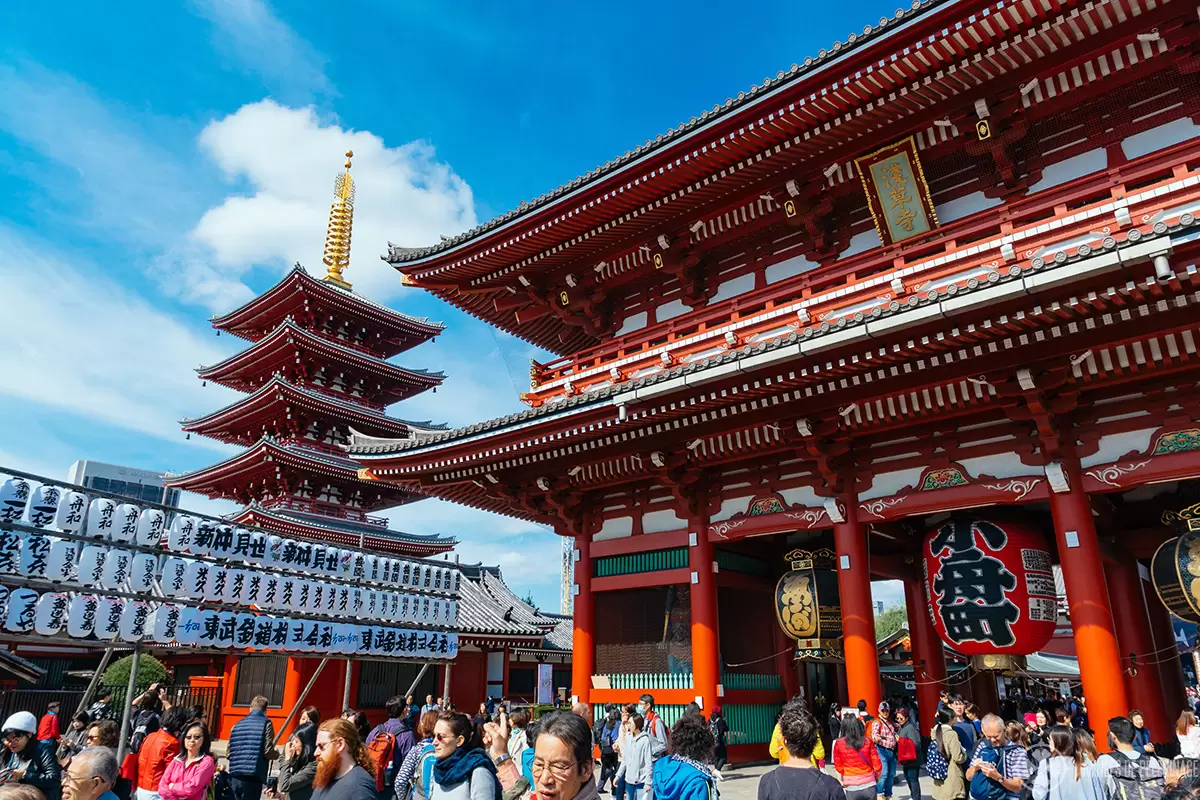 Unlike many other Asian countries, Japan has four seasons. So, before you go, you really need to check out a climate diagram. It may snow in winter, it can be brutally hot and humid in summer, and it's not always just sunny in Spring or Autumn.
So, depending on when you visit, you might need a sweater, or t-shirt and shorts. Also, be aware, that there is no real dry season and it will rain throughout the year.
A quick glance at the map of Japan will make you realize that the country stretches from Siberian latitudes down to Hawaiian latitudes. Depending on your itinerary, you may cross a couple of climate zones. (Note: Which means cherry blossom season or fall foilage can't be pin-point to one date! It depends on where you want to see it – North or South).
There may still be snow on the mountain peaks near Sapporo, while you can already bath comfortable in the ocean of Okinawa in the far South.
That being said, the main highlights, meaning Tokyo, Kyoto, Nara, and Osaka share, more or less, the same climate. And if you just stick to the central Kanto and Kansai region, climate zones is nothing you need to worry about.
Still, there are also the mountains to take into consideration. Awesome places like Shirakawa-go are a tourist's favorite. But obviously, it is cooler and rainier high in the mountains.
Winters in Japan are considerably mild. It rarely drops below the freezing point in the big cities, and snow almost never sticks. In Summer, the humidity can be a problem. In areas like Tokyo, the humidity will be above 80% between June and August.
Bottom line: For Japan, you need to pack rather versatile and check out the weather forecast before you go.
Electronics for Japan
Japanese people are quite tech-savvy. But that is exactly the reason why there are quite some peculiarities – especially when it comes to mobile phones. A lot of things work a bit differently than in the rest of the world. Here is what you should pack for Japan:
Travel Adapter: most electric outlets in Japan are "Type A" (100 Volt, 50-60 Hz). They look like the North American plugs, but they often don't fit, as the neutral pin of the Japanese plug has the same size (whereas it's a bit thicker in the US). I love this universal travel adapter. It has served me well throughout my travels
Pocket Wi-Fi device: Contrary to what you might think, Wi-Fi can be a bit of a problem in Japan, even in hotels. It's really not that widespread. Skyroam is probably the most versatile you can get. Here's the link with a 1-year data package.
Mobile Phone: Most non-Japanese cell phones won't work in Japan, and those few unlocked phones that do, will be extraordinarily expensive to use. If you plan to do a couple of calls, then consider renting or buying a cheap Japanese cell phone in addition to the pocket wi-fi-device or a Japanese SIM-Card if it works with your phone
Extra SD-Cards for your camera: Japan is incredibly photogenic. You will take way more pictures than you are used to. It's like around every corner there is an excess of pretty, awkward or downright strange. Don't risk running out of memory space. Buy spare SD Cards (these are the ones I am using)
A power bank: If you are just taking pictures with your cell phone, a power bank (I like this one) will provide you some extra time shooting pictures with your mobile phone. Which is quite needed, as your days will probably be quite long! I like the Solar Charger 20000mAh as it is really versatile and will serve you on your next trip – no matter where it will be
Most people traveling through Japan follow quite the tight itinerary. Meaning 2 days in Toyko, 3 in Kyoto, 1 in Osaka and then onwards to the south. You will be moving around quite a lot. That being said, Japanese hotels and ryokans are not especially big and there usually is little to no storage space for your luggage.
Consider buying packing cubes (I am using these and am happy with them)
. It makes unpacking and packing so much easier, and obviously also accessing your clothes, etc. I feel they really need to be on your Japan packing list. I always use them.
Note: Remember to pack all the chargers for your electronic devices
Clothes to pack for Japan
Except you are visiting in Summer, the good old onion principle will serve you very well in Japan. During the main tourist season (cherry blossom time and fall foilage) temperatures are quite mild, so jeans, t-shirt, and maybe a very light jacket will get you far. Still, it might cool off a bit in the evening, and there are those rainy days as well.
If you are staying at a Ryokan, then yukata (light cotton robes) and slippers are always provided to use throughout the hotel. It's perfectly acceptable to appear at dinner wearing a yukata. Other than that, the Japanese dress very conservatively and nondescript – except for young people who wear whatever is on the front cover of Vogue.
This is what you should pack for Japan
two or three pairs of jeans (or shorts for summer)
a couple of t-shirts as you see fit
two shirts (a nice blouse for women)
a light rain jacket (I love the Colombia Outdry jackets a lot)
one light jumper or cardigan (not needed in summer)
[optional] dress pants & a blazer in case you do some fine dining; a nice dress for women
(and of course, socks and underwear as you need them)

[Summer] A hat to keep off the sun might be a good idea – don't feel funny when there is a public announcement telling you to wear one, because the sun is so intense ;-)
[Winter] For winter you will need a couple of more jumpers, a warm hat and some gloves; A winter coat is also a good idea.
Almost all hotels offer laundry services (mostly a bit expensive). But you will also self-service laundry shops all over the country, usually around Onsen. Which is quite a convenient way to do it, as you can soak away in a hot tub, while the washing machine does its job. Some Ryokans and hostels also offer them. Coin Laundry ( コインランドリー ) is what you would be searching for.
Note: There is usually a dress-code for high-end restaurants. So, even in summer, you will need at least one pair of long pants. That being said, Japan has more Michelin-stared restaurants than France, so you really should consider getting to know that side of the country as well.
The best shoes for Japan
No matter if you are exploring the beauty of Kyoto (make sure to read my guide) or go shopping in Tokyo, you will be walking a lot. Then there are some amazing hikes in Japan, and of course also amazing dining options. So, here is what I recommend:
One pair of very comfortable walking shoes good for a day on the road or a light hike. (I absolutely love the Adidas Terrex Swift as they are also super light and easy to slip in click here for the female version) They are my go-to shoes for Japan.
Another comfortable pair of sneakers (for the cities, shopping, etc)
[Optional] Dress shoes, in case you plan to a good restaurant

[In Summer] A pair of sandals (you are comfortable walking with all day, so no flip-flops). I can recommend these Teva sandals | women's version)
[In winter] It's a rare day when it snows in central Japan, so big winter boots are not needed. But something to keep you warm is a good idea.
Slippers were supplied at all the onsen (hot springs) I ever went, so that is nothing you need to bring, except you plan to go to the beach.
Important note: You will have to slip off your shoes quite often. Temples, Ryokans, and some restaurants require you to remove your shoes. Which is why I recommended the Adidas Terrex Swift as they got a quick lacing system.
Toiletries for Japan
So, here is the deal. Unlike in most western hotels, standard Japanese hotels usually provide you with all the amenities you could possibly need. It's not just body lotion and conditioner, but usually also combs, single-use shavers & shaving foam, emery boards, and even moisturizer (if you are traveling on a budget, be aware that hostels and cheap hotels usually don't offer these amenities).
About the only toiletries you really need to bring is an antiperspirant. As the Japanese are about the cleanest and health-conscious nation on earth, you might want to get a sanitizing gel for street food (though public toilets usually have an auto-clean function after each usage). Tampons and sanitary pads are something you might have to pack for Japan as well.
As you will be walking a lot, consider bringing some blister plasters ( I swear by Compeed)
Note: Japanese are quite sensitive about heavy perfumes. In some Michelin-stared restaurants, it's even forbidden. So, bring something very light, but use it sparingly. You ask why? Well, the flavors are very subtle and too strong a smell would spoil them.
Important Note: The Japanese customs are very strict when it comes to importing even relatively common drugs. If there is any regular medication you need, please check out the website of the Ministry of Health before!
Other things to pack for Japan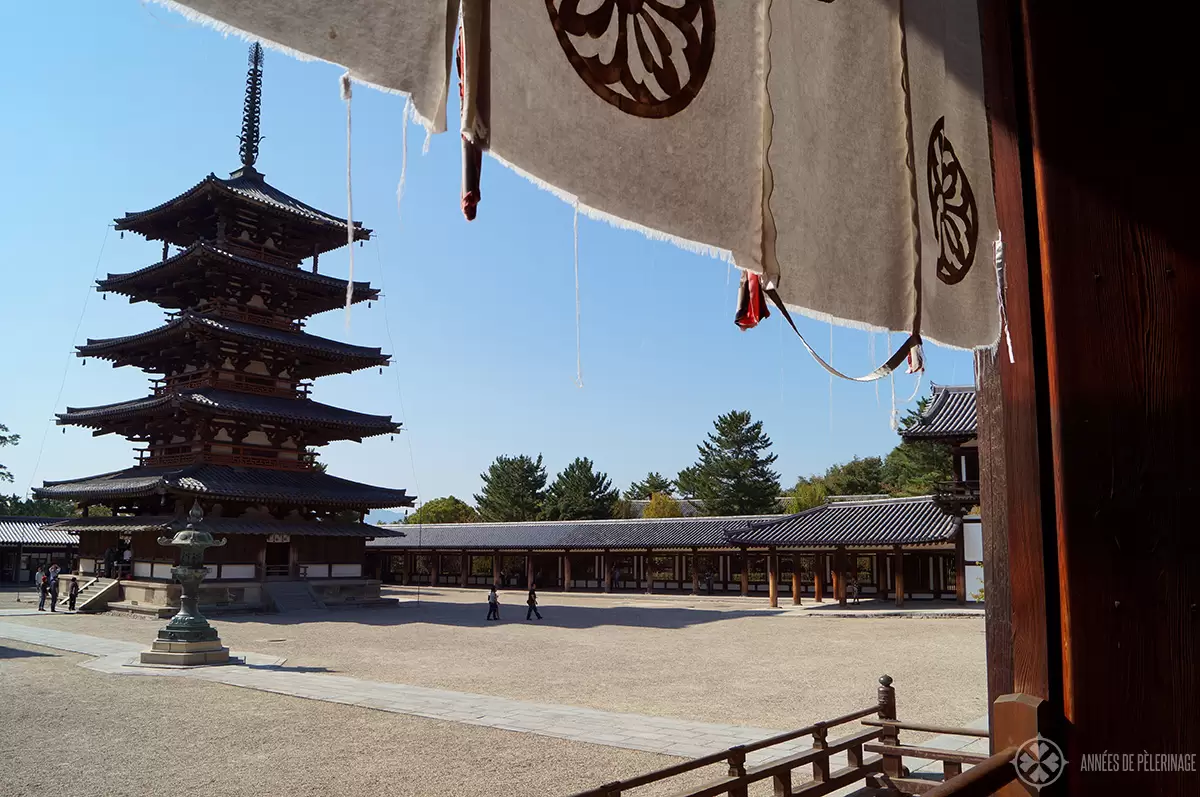 One thing you should definitely pack is a Japan travel guide. I wrote a detailed guide to the best Japan travel books here. When in doubt, the Lonely Planet Discover Japan will get you very far!
Tipping is frowned upon in Japan. Never do it, unless you want to insult somebody (it's a bit like saying: Your service was inadequate, here's some money to make it better next time). If you want to show some gratitude for a service (say a guide) or you are visiting locals/friends, then bring a gift that is special to your hometown. Maple syrup or a nice Whiskey would be well received. Prestigious sweets from world-renowned shops are also very popular (think Harrod's, Mitsukoshi, Matsuya).
As it rains a lot in Japan, you might want to bring a light travel umbrella, though cheap umbrellas are for sale in most tourists regions as soon as it starts to rain.
Again, you will be moving around a lot, so a nice day pack is probably something you will want to bring. As vending machines are a BIG thing in Japan, you don't really need to worry about bringing canteens and so on. As tap water is safe to drink it is a viable option, though.
Japan travel checklist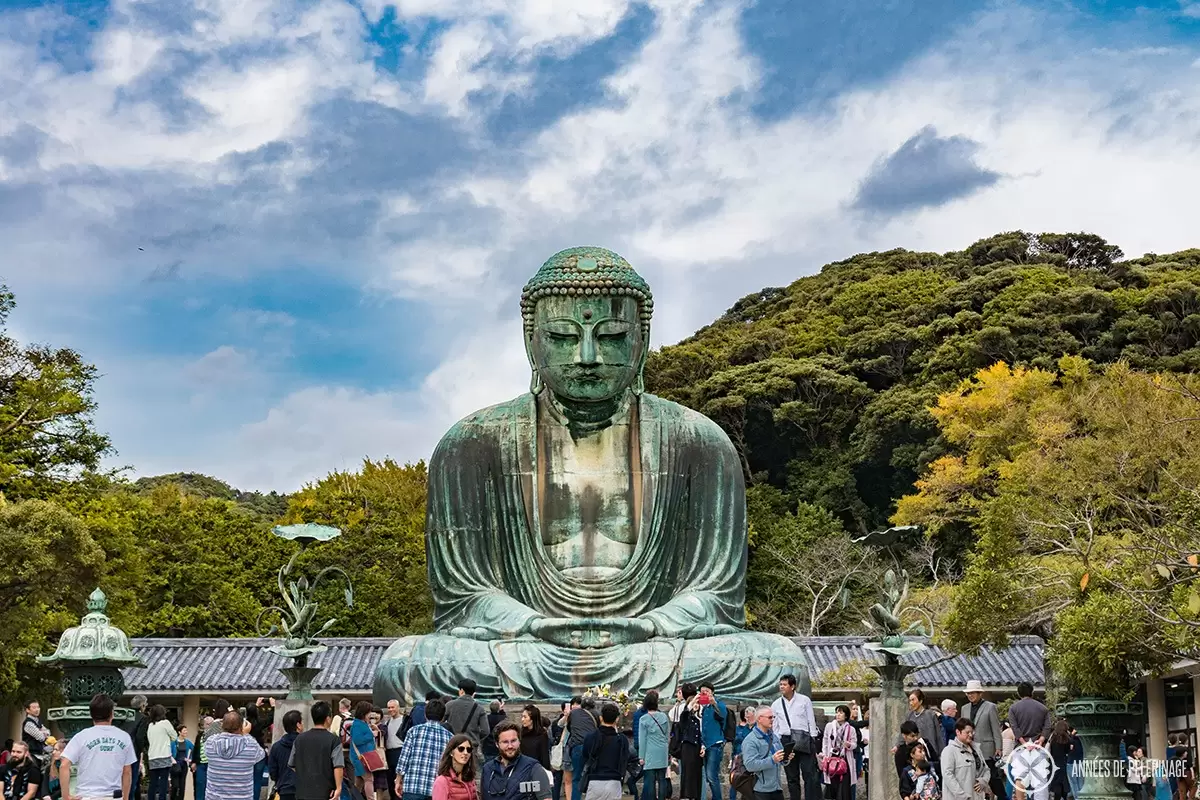 Last but not least, you should bring all the travel essentials for your upcoming trip to Japan. Here's a little checklist
Passport and visa (though most countries don't need one)
Print outs of your hotel bookings
Important: Japanese address of your hotels (without it the taxi driver will probably not find it!!!)
Digital copies of your most important documents in case something gets lost.
Important: Bring some cash. While a credit card will get you quite far in Japan, there's a lot of amazing street food and so many beautiful temples where they only accept cash.
Remember to bring your Japan Rail Pass (if you got one) or other cards for public transport (like ICOCA in Kyoto)
Make sure you stocked your carry-on for the international flight. Here are some essential tips for you on how you can survive long haul flights like a pro.
[Optional] Travel insurance: Japan is a very safe country and the chances are rather low something goes wrong. I wouldn't say it's a necessity, but it sure makes sense if you travel a lot.
I would also like to point out, that there are plenty of things to do in Japan that require pre-registration. If you are planning to see a Sumo wrestling match, or see the Imperial Palace in Tokyo, or eat at a Michelin-starred restaurant, or you want to see a Geisha, then will not be able to do so without arranging for tickets, etc weeks in advance. Don't forget to bring your vouchers/details in this case!
Further reads:
So, this concludes my little travel guide on what to pack for Japan. Got any questions regarding your upcoming Japan trip? Don't hesitate to ask them in the comments below!