A list of 20 amazing tourist attractions, cities, and places to visit in Japan. Plan your perfect Japan itinerary.
I said it before and I'll say it again: Japan is my favorite country in the world. It's one of the few places I would willingly spend the rest of my life. I love the multi-layered culture, the ancient traditions, the beyond friendly people, the incredible food, and the awe-inspiring landscape. For me, there is literally nothing I don't like about nihon (Japanese for 'Japan'), especially because there are just so many things to do in Japan!
Back in the 90ies and early 2000s', Japan used to be an incredibly expensive country. But due to the recent weakening of the Yen, it became increasingly affordable. It's still not cheap, but it has just so much to offer for the moderate price you will pay to see all the amazing places in Japan (make sure to check out my Japan itinerary to see how)
There is just one problem you will be facing on your first (actually any) visit to Japan. There are so many fun things to do in Japan that it is impossible to squeeze them into an itinerary that doesn't last a year. So I tried to compile a list of the 20 best things to do in Japan. Fully knowing that there are probably a thousand other tourist attractions worth your time.
Still, it means you will have to pack quite versatile, which why you really should check out my detailed Japan packing list. But let's begin, shall we?
Note: I get commissions for purchases made through links in this post.
1) Kyoto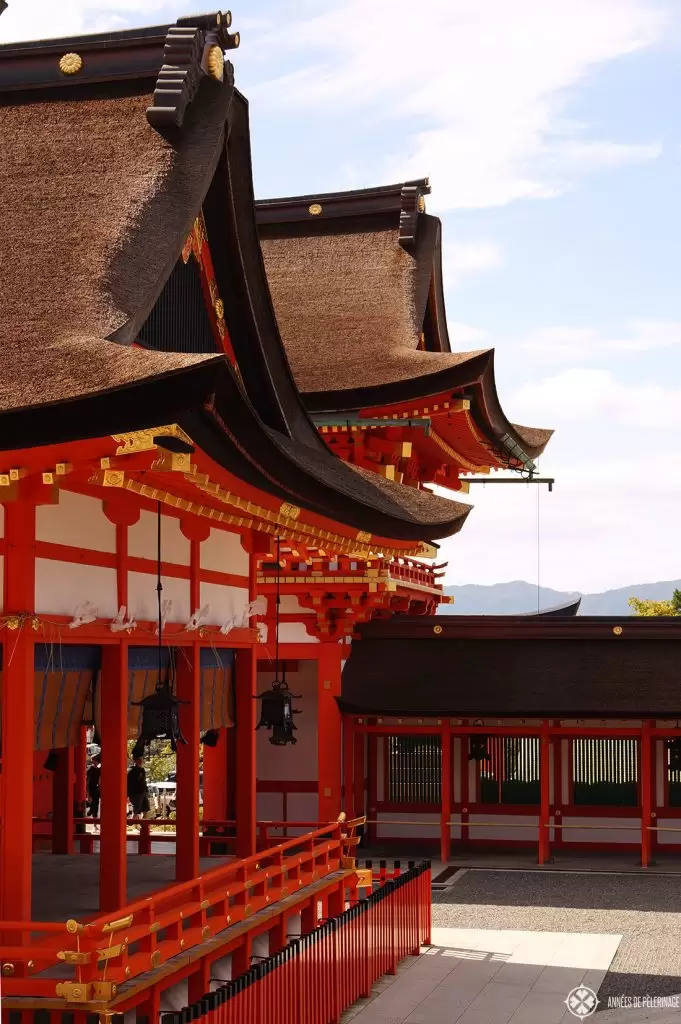 If there is one place in Japan, you really can't skip, then we are talking about Kyoto. The ancient city has been Japan's capital for over a thousand years and history seems to seep out of its every pore. There are 17 UNESCO World Heritage sites within Kyoto, can you believe it?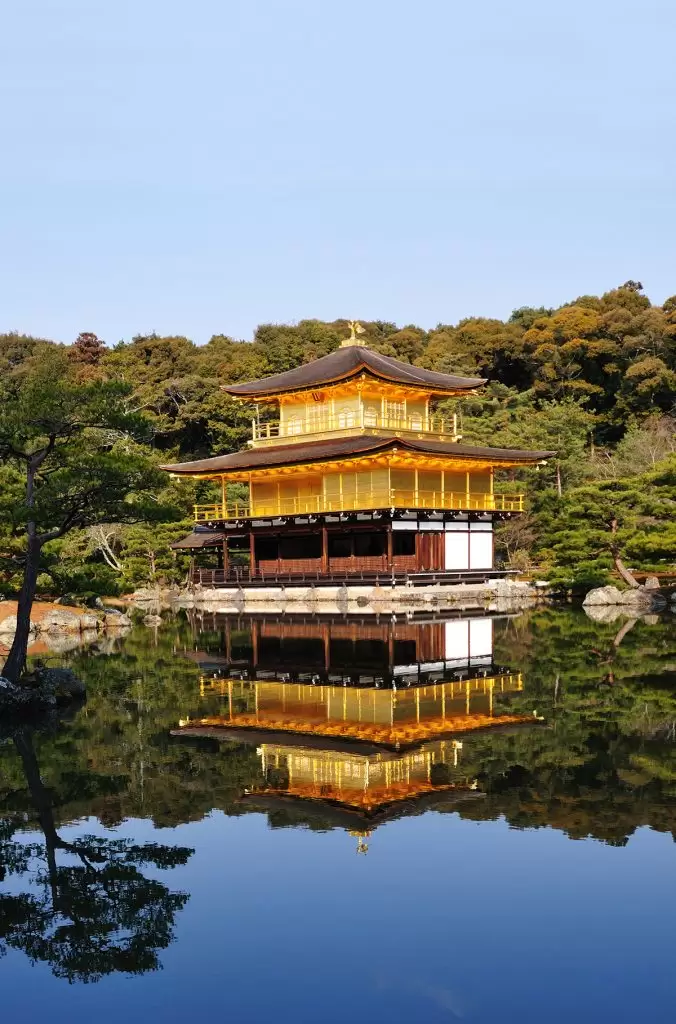 To be quite frank with you, Kyoto alone could occupy you for a week. I wrote a guide about the most amazing things to do in Kyoto you really should check out. There are so many outstanding temples and shrines, but there is also the world-famous Geisha to be seen and it is also the perfect city to go shopping or enjoying the traditional Japanese cuisine!
Hint: Make sure to reserve some time to visit the bamboo forest in Arashiyama, one of the top Instagram spots in Japan
2) Tokyo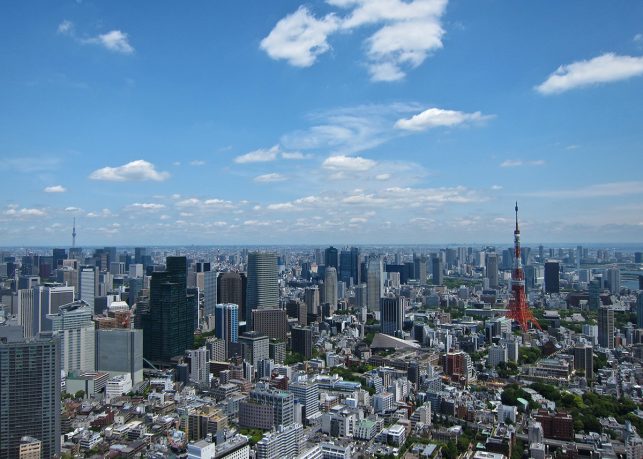 Most international flights arrive in Tokyo and for obvious reasons, Japan's capital should be on your list of things to do in Japan. The city is huge beyond belief and will be able to cater to your every wish and whim. From robot restaurants to traditional sumo wrestling and eating Michelin-starred Sushi or visiting the largest fish market int he world – there is literally nothing you won't be able to find in Tokyo.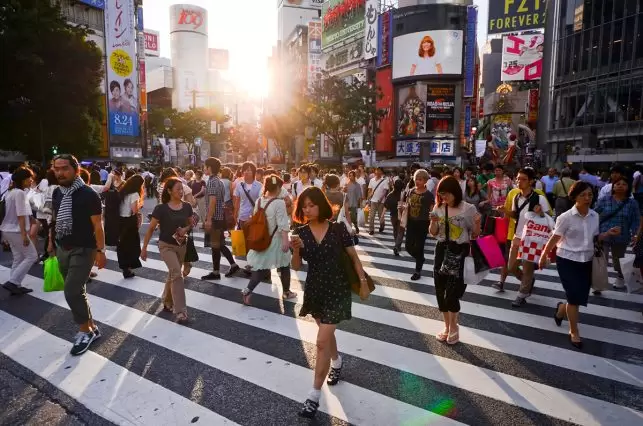 It's the most alien city I ever visited and at times it feels you haven't seen the world if you haven't spent a week in Tokyo at least once in your lifetime. Here, even taking the subway becomes an adventure, as will navigating the famous pedestrian scrambles. Absolutely read my guide on 20 amazing things to do in Tokyo.
3) Mount Fuji / Hakone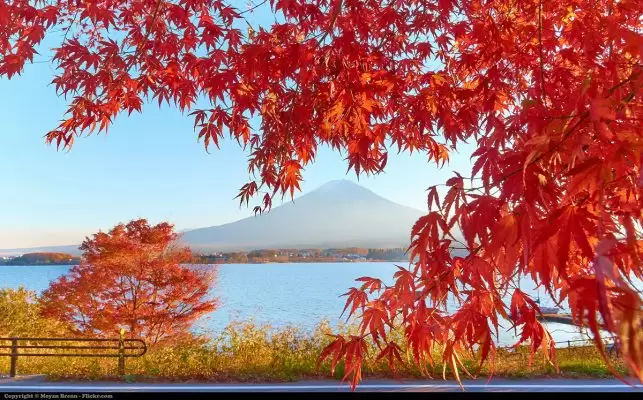 The Fujiyama might just be the world's most perfect volcano. It is probably also the most famous one. The Japanese revere it and countless generations of artists have dedicated a big portion of their work to render their impression of Fujisan. The best place to see Japan's holy mountain is Hakone.
Pro tip: The mountain can only be climbed between July and Mid-September. But the view of Mount Fuji will be beautiful throughout the year.
Here's the official website of Mount Fuji
4) Nara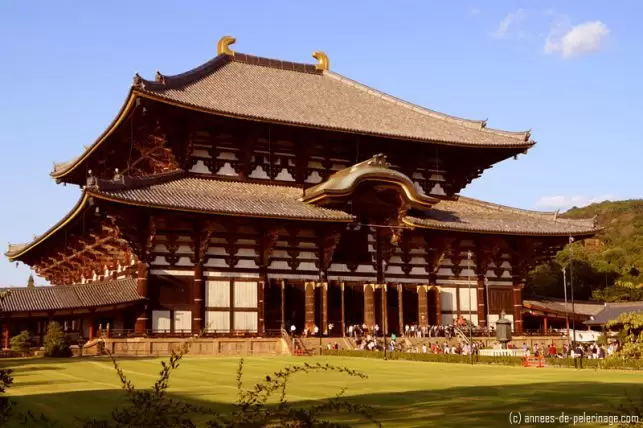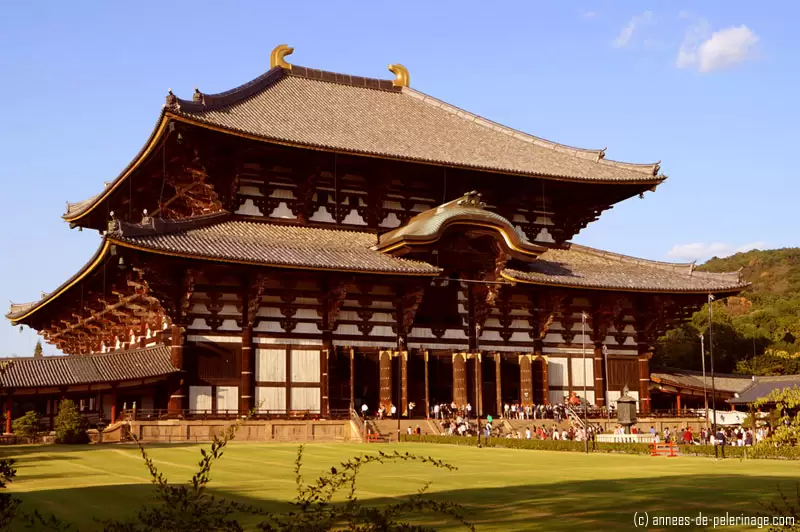 Japan has a very moving history. Unified Japan, as we know it today, is a product of modernity. Different clans had been feuding over their territory for two millennia and longer. One of the few quiet(er) times in Japan's history has been the so-called Nara-period. A period where Buddhism took hold in Japan. Between 710 and 794 AD, Nara had been the capital of Japan and many great buildings from that time survived the ages.
Absolutely do check out my article on Nara! Read it here >>
Another 8 UNESCO World Heritage sites can be found it this amazing city. Nara is also famous for the many tame deer that stroll around the streets and parks of the city. It is truly a magical place you should not skip on your tour through Japan. You can also visit Nara on a day trip from Kyoto. Here's my guide.
5) Miyajima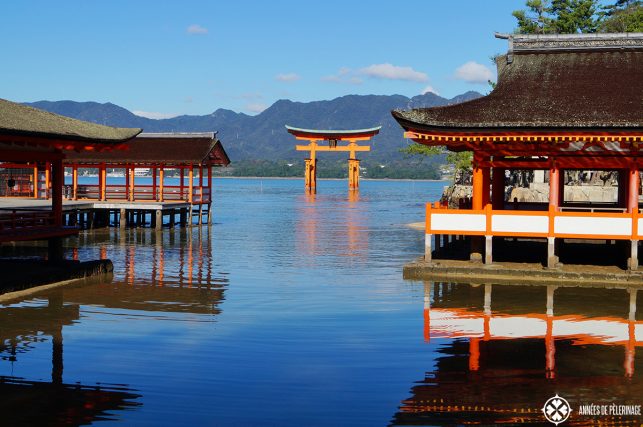 Miyajima is a small island located in the Japanese Inland Sea and home to one of the (if not THE) most famous shrine in Japan. The setting is just so perfect and thousands of Japanese tourists pave their way to catch a glimpse of picture book Japan each day.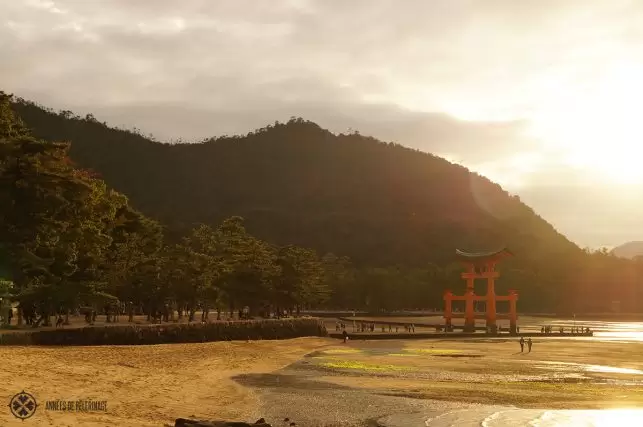 I wrote a detailed guide to Miyajima if you need more pictures to convince you to go. Just like in Nara, an abundance of tame deer walk freely around the small national park. There is also a big aquarium on the island, quite worth seeing. Quite honestly, visiting Miyajima is one of the best things to do in Japan.
6) Hiroshima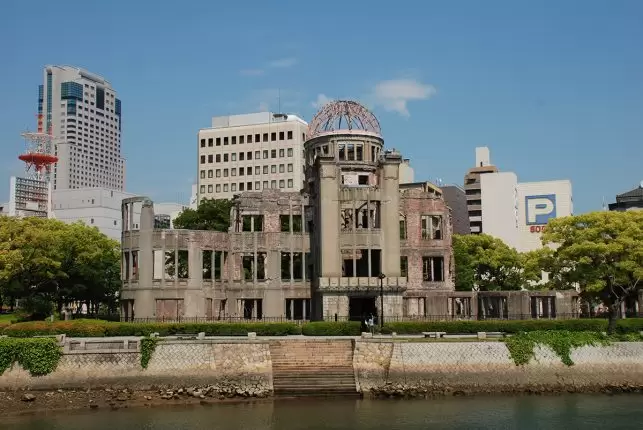 Hiroshima marks one of the darkest chapters in human history. A bomb that can eradicate tens of thousands of innocent souls within an eyeblink and maim future generations for all eternity should not, cannot be at anyone's disposal. It remains a sad fact that atomic bombs became a reality at the very end of World War II. Hiroshima, where on August 6, 1945, the "Little Boy" was dropped, was destroyed almost completely.
Visit the excellent exposition in the Hiroshima Peace Memorial Museum to get a feeling for the severity of the event. As the city is very close to Miyajima, you can visit both sites together (not really feasible on one day, though).
7) Shirakawa-go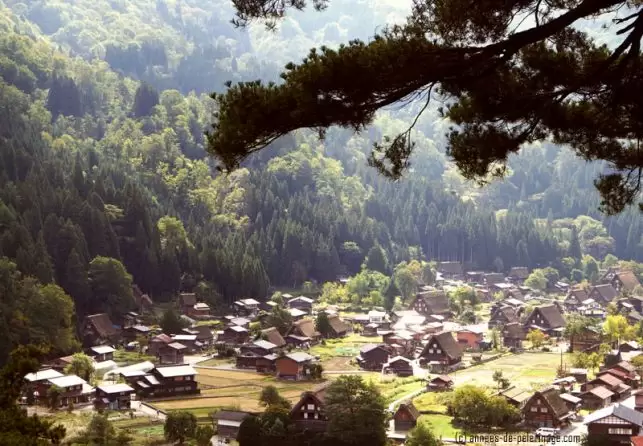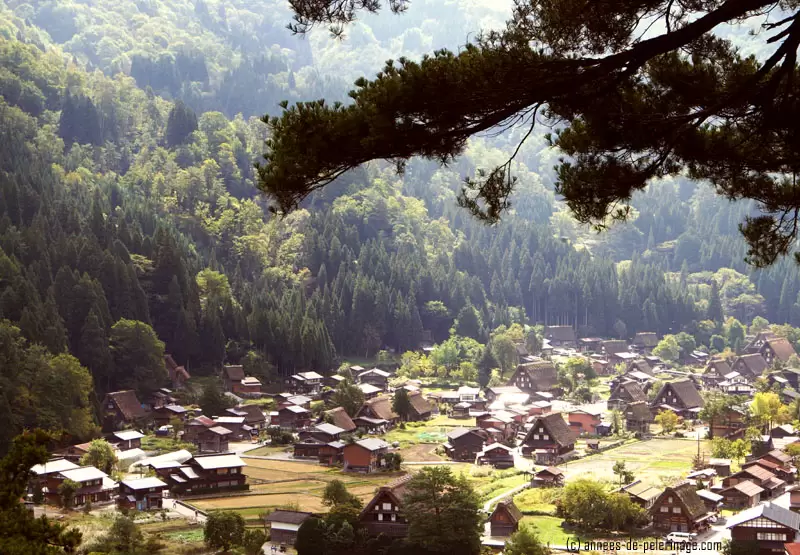 Shirakawa-go is probably the most enchanting village in Japan. It's not actually that old compared to other sites. Only some 200 years. But it gives you the perfect impression of how rural life in Japan was before the industrialization of the country. The traditional architecture and (to some extent) the traditional way of life made the UNESCO decide to put Shirakawa-go on their World Heritage list.
The village is high up in the mountains and not that easy to reach by public transport from Tokyo. Still, the whole region is more than worth your time. Not very far, you will find the city of Takayama, where equally old and authentic houses can be found. Wooden as they are, such a sight is quite rare in Japan as frequent fires, earthquakes, and wars destroyed a lot of the common architecture over the centuries. If you are planning a visit, make sure to read about my experience in Shirakawa-go.
8) Go to an Onsen
Japan is home to ten-thousands of natural hot springs. There is virtually no village or town without one. So on your visit, you absolutely have to put soaking in a traditional Onsen (Japanese for 'Hot spring') on your list of things to do in Japan. The probably best place to do that would be Beppu. The city is fabled for its many hot springs throughout Japan. A very few of them are too hot or too sulfurous to bath in, but they form a sort of amusement park called "The hells". You can even take a volcanic sand bath there! Definitely, put it on your list of things to see in Japan!
Be aware, though, that most Onsen are little else but bathhouses. Don't expect a standard western spa experience, but rather an integral part of Japanese culture. If you are looking for a more spectacular Onsen resort, I do recommend Takaragawa-Onsen. For me, Takaragawa is the best onsen in Japan. Here, the hot springs are located along the banks of a wild mountain river and are truly beautiful to behold. Read my guide & review here.
8) Nikko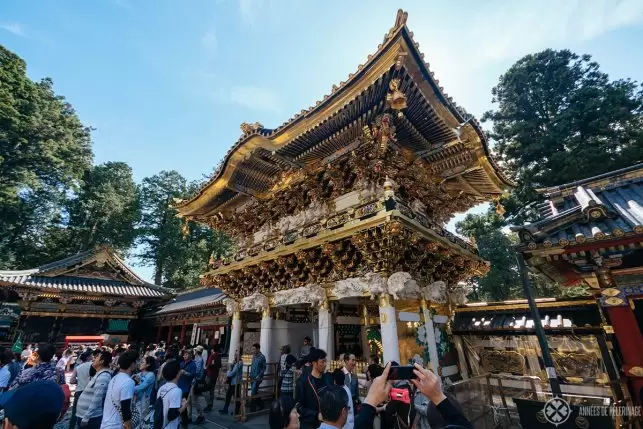 Have you heard of the three wise monkeys? The one closing his eyes, the other his ears and the last his mouth. These find their origin in Nikko. The town is home to the shrine of Tokugawa Ieyasu, the famous founder of the Tokugawa Shogunate in Japan. It is often called Japan's most colorful shrine and a beautiful day trip from Tokyo.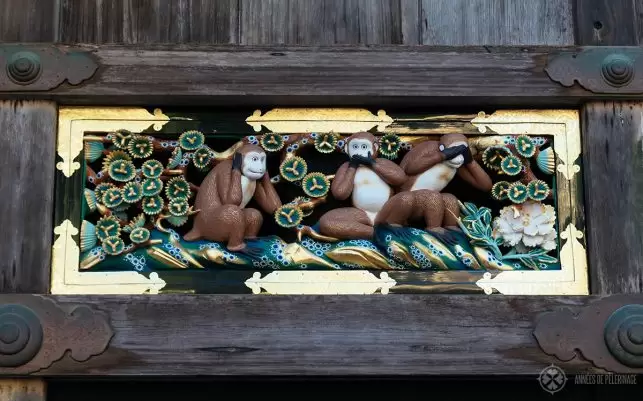 Nikko is especially beautiful at the end of the year. Located on the Japanese version of the Romantic Road, the town is one of the best places to view the spectacular autumn colors in Japan. Here is my list of 10 amazing things to do in Nikko >>
10) Okinawa
You might not know it yet, but Japan's archipelago stretches for thousands of miles from north to south. The most southern one is called Okinawa Prefecture, where, among others, an island of the selfsame name can be found. Okinawa is best described as the Japanese version of Hawaii. It's not only as warm as its US-American cousin but also shares a common cultural heritage.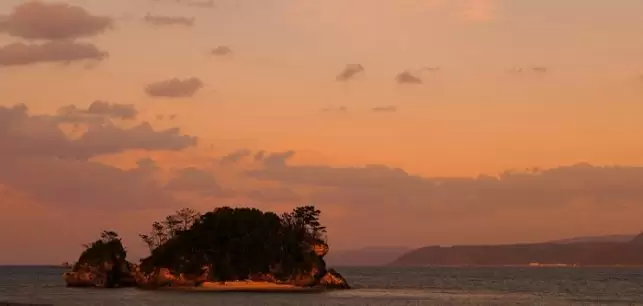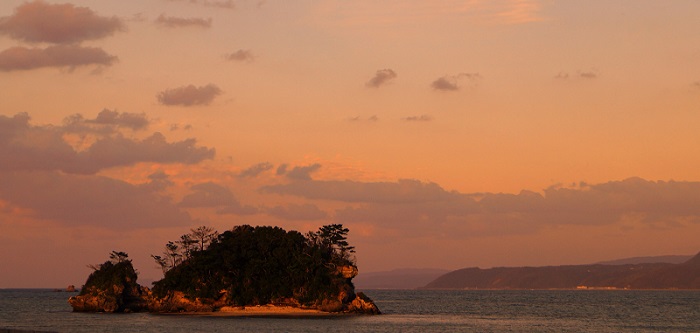 Okinawa is the birthplace of Karate. The prefecture also has the longest life expectancy in Japan (and almost the world). Women have a life expectancy of 90 and men 84! I could name another handful of amazing reasons to visit this tropic islands, but I'll restrict myself to the most important one: After touring all the cultural highlights in Japan, going to the beach for some relaxation can never be a bad idea. Want to know more? Here is my guide to Okinawa.
11) Hokkaido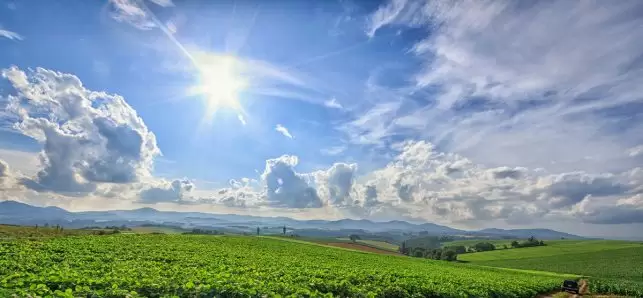 Not the beach guy or girl? Well, then how about Hokkaido. The second-largest island in Japan is best known for its many volcanoes, hot springs, and fantastic national parks. It is the perfect place to go hiking and enjoy the quieter side of Japan.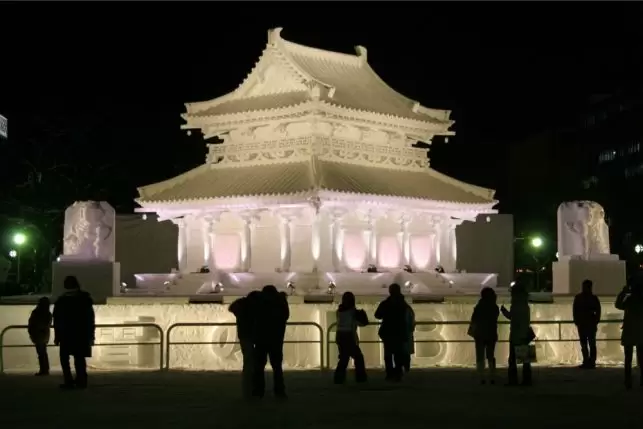 The most spectacular highlight on Hokkaido might be the Sapporo Snow Festival which is held every February. The whole city is transformed into one big winter wonderland with many ice and snow sculptures. Some of them measuring more than 15 meters in height!
12) Himeji Castle
Listen: Himeji Castle is the largest and most visited castle in Japan and can be found in the town of the same name along the Japanese Inland Sea. After extensive restorations, the castle is once again fully open to the public. The castle dates back to 1333 and is, due to hits stark white color, often known as the White Heron Castle. The whole affair might be a bit kitschy, but I urge you to go nevertheless! It's one of the best things to do in Japan as it also gives you a detailed glimpse of ancient samurai culture!
The castle is especially beautiful during the cherry blossom season, but I guess that could be said about the rest of Japan as well. Not very far from Himeji, you will find a big safari park you might want to see as well if you are traveling with kids.
Here's the official website of Himeji Castle
13) Osaka
Osaka is the second-largest city in Japan and a fantastic place to enjoy the modern aspects of Japanese culture. It is often called the "nation's kitchen/stomach" and thus a wonderful place to sample the many foods of Japan (yes, there is so, much more than just sushi!). A good place to check out is the Dotonbori in Osaka.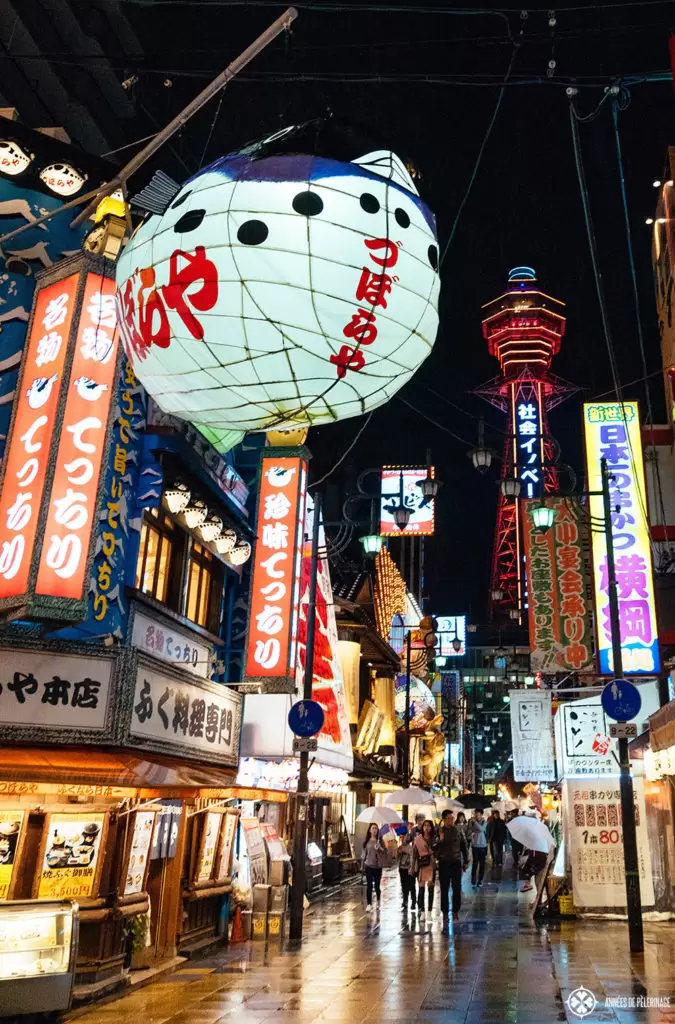 The most popular tourist attraction in Osaka is probably the castle, but there is also the National Bunraku Theater. Bunraku is a form of puppet theater – just so much more elaborate than anything you might imagine!
Read my full guide on Osaka here >>
14) The Grand Ise Shrine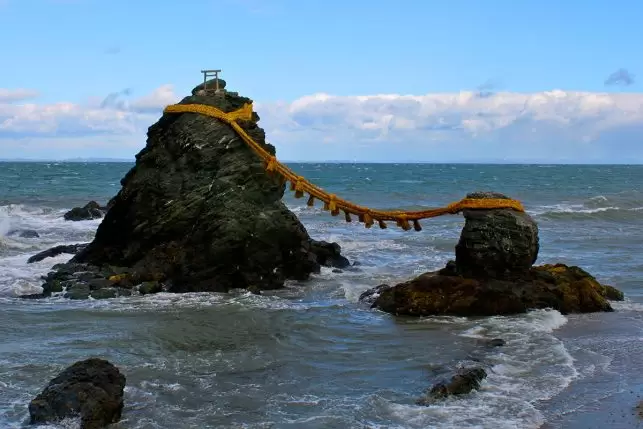 If you are into the prevailing Shinto Religion, then there is no way around visiting the Ise Grand Shrine (伊勢神宮 Ise Jingū). The shrine is the most important one in Japan and is dedicated to the sun goddess Amaterasu.
There is just one very peculiar thing about the Ise Shrine. As Japanese belief in the impermanence of all things, but also believe that old places (and things) are wont to gather evil spirits, the shrine dating back to around the 7th-century ad, gets rebuilt every 20 years! There is a grand, grand festival held to mark the rebuilding ceremony. The next rebuilding is due in 2033.
15) Shinkansen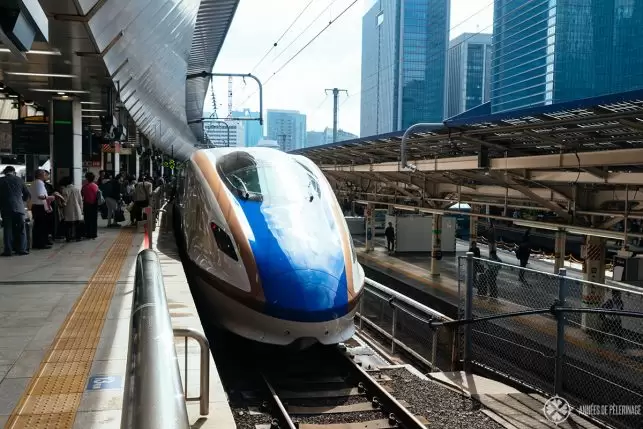 I've been talking a lot about places you have to visit in Japan, but there are also a lot of Japanese things you shouldn't miss. Taking the Shinkansen, the Japanese bullet train is one of them. For a start, they are about the fastest, cheapest and easiest way to get anywhere on the main island Honshu.
The Shinkansen trains are absolutely amazing. On the mainline, they have an average delay of only 54 seconds (only 18 in 1997) with as much as 13 trains per hour per track! In its 50 years of history, there have been no casualties caused by technical deficiencies – despite the many earthquakes and typhoons in Japan!
Pro tip: Apply for a Japan Rail Pass to get unlimited train rides at a bargain; must be done from abroad and in advance!
Here's the official link to apply for your Japan Rail Pass.
16) Kamakura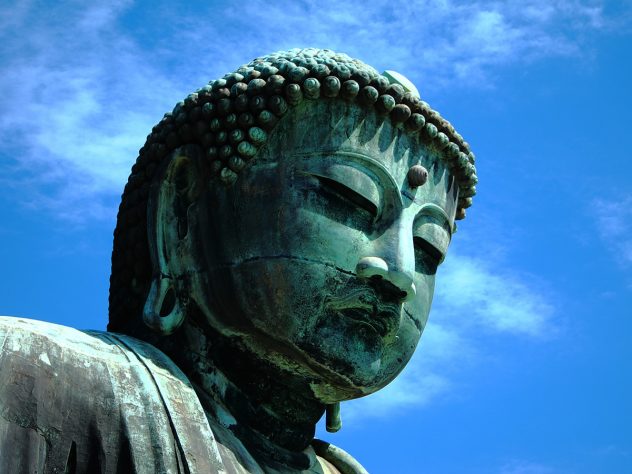 Not too many tourists find their way to Kamakura. Yet it is a wonderful place to visit in Japan. The town played a very important role in the 12th and 13th century, as the first shoguns ruled the country from here. The city is most famous for its monumental statue of Amida Buddha, but there are countless other shrines and sights in Kamakura.
17) Karaoke
One very important experience you have to make in Japan is going to a Karaoke box. Karaoke means, empty orchestra. Unlike in Europa or the US, karaoke is typically not sung in restaurants or bars. It is not a public happening. At a karaoke box, you will book a private room (and drinks and food) instead and enjoy a fun & private time with your friends. These can be found all over Japan – but best not go alone! ;-)
18) Kabuki / Noh
Japan has a very ancient theater tradition. And so you really should visit one performance. The lavish costumes, the intricate dance and the alien music is a grand spectacle to behold. And really don't worry too much about not understanding a thing. Most plays are rather ancient and most Japanese don't understand a lot either (think of it as going to the opera, where it's hard to follow the sung words as well + plus there are subtitles in English).
I already mentioned Bunraku, but there is also Kabuki. Kabuki is probably the most fun thing to watch, as there is a lot of action, grand stages and usually a lot of special effects. Noh, on the other hand, is more like a museum piece virtually didn't change for a thousand years and more. It can often be seen at major temples and shrines.
Here's the official link to the Kabuki Theater in Tokyo.
19) Geisha hunting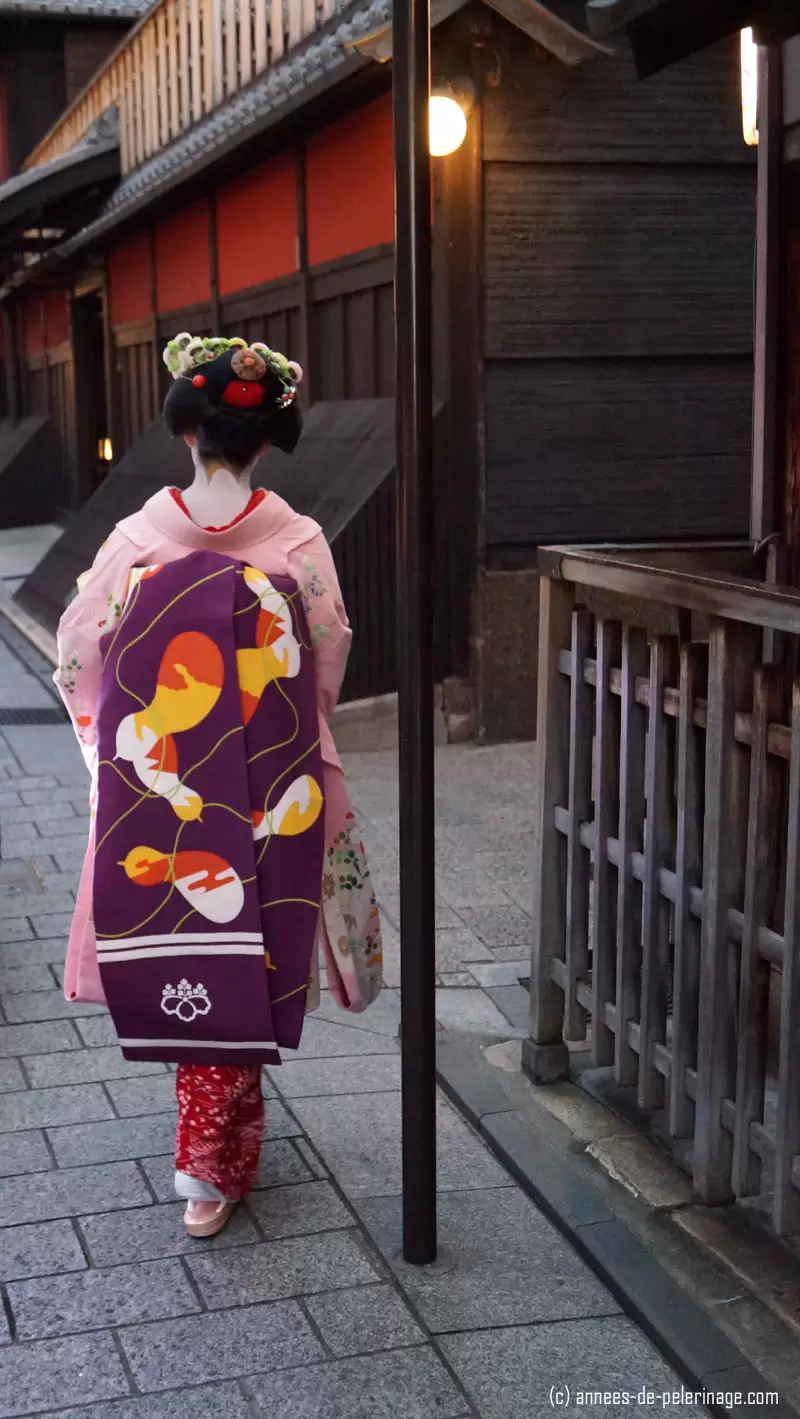 Apart from karaoke, the probably most famous cultural export from Japan are the Geisha. They are a mixture of a professional dancer, it-girl, and bartender and are increasingly elusive. Once tens of thousands of Geisha could be booked for your personal entertainment throughout Japan. These days there are barely a thousand left. The apprenticeship is too harsh, the demands too high.
It's very hard for a foreigner to actually book a Geisha (also expect prices of around 1.000 US-Dollar for 2 hours), but you should definitely try to catch a glimpse when you are in Kyoto. I wrote a guide to Geisha hunting you might want to check out.
Note: Always treat Geisha respectful, never touch them, corner them or any other disrespectful behavior.
20) Watch a Sumo wrestling match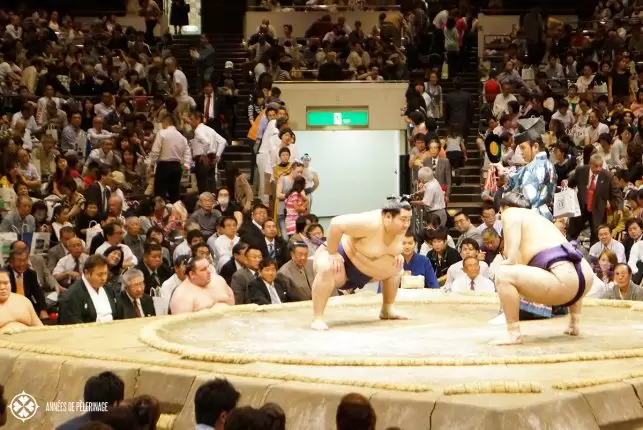 Last, but not least, you should watch some sports in Japan. Baseball and golf are huge in Japan, but I'd opt for a more traditional venue: Sumo wrestling. Watching these huge, huge giants clashing together in that tiny pit of sand is truly a majestic thing to behold. Alas, sumo matches cannot be seen the whole year. There is only a rather short tournament season. I wrote a guide with everything you need to know about seeing a sumo match here.
Pro tip: If there is no match during your visit, you can still watch the morning training at the sumo stables.
Other things to do in Japan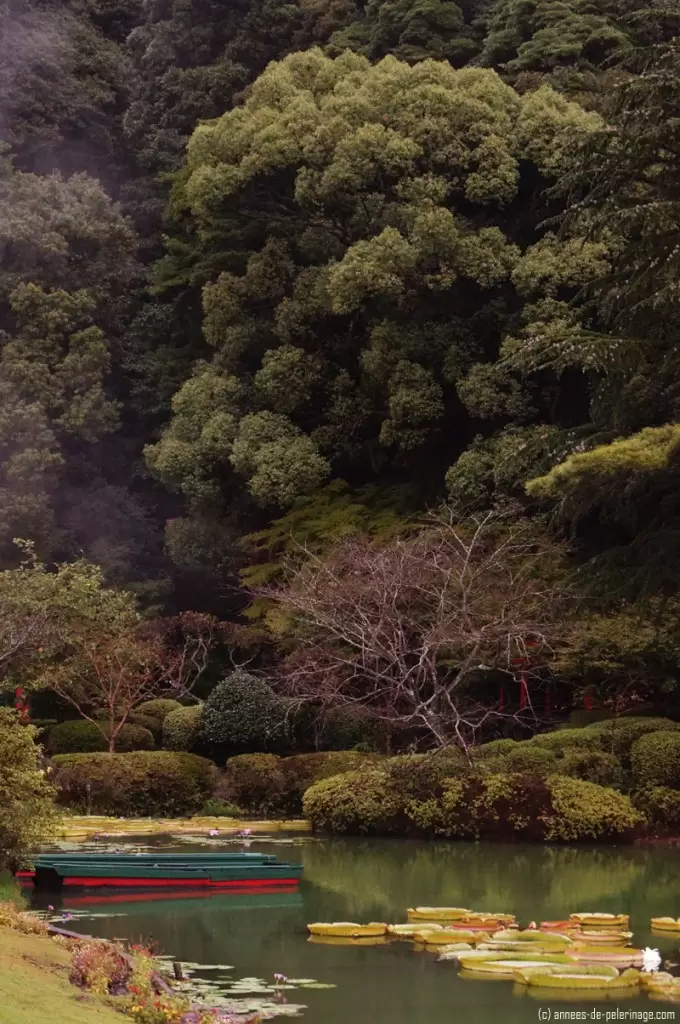 My, what this list is already quite long. I could probably go on and one about why Japan is my favorite country in the world (apart from my home country of Germany, that is ;-)). But there is clarity in brevity and most tourists don't have months and months of time to spend in any one country. Here's a very compact 7-day itinerary, you might find helpful.
Instead, I urge you to buy one of the many excellent travel guides that are out there. I really enjoyed the Fodor's Japan travel guide. But the Lonely Planet Japan Guide was also very good help on my first visit years back. Why do I recommend a standard paperback guide? Japan has a different mobile phone network. Wireless LAN is, weirdly enough, also very, very scarce. You won't regret having some offline guide along. Here's my guide to the best Japan travel books.
As a very special insider tip, you might want to get a copy of the Michelin guide as well. Michelin Green Guide Japan. There is probably no other country in the world, where the people lay such a huge emphasis on excellent food. The moment you will eat a simple grape, apple, or melon in Japan, will be the very first moment you will start doubting anything grown at home. The huge difference in taste is hard to capture with words. I found the Michelin guide to be invaluable to find the best restaurants in Japan.
When to visit Japan
To conclude my little guide on things to do in Japan, I'd like to share a few words of wisdom concerning the best time to visit Japan. Again, I could write a lot about it, but I'll keep it brief: Anytime is fine!
Winter will be lovely for going skiing, there will be not a lot of tourists and the landscape looks just perfect with a little white dusting. And don't be afraid: It usually doesn't get very cold in Japan (at least not on the main island).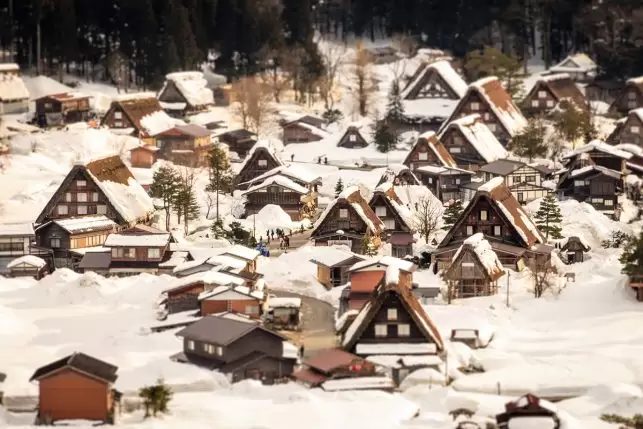 Spring, meaning middle to late March, is a tourists and locals favorite time, as the cherry trees blossom all over the country. Truly a magical time to visit, but also a very busy and wet one.
Summer will be very hot and humid, and personally speaking, I'd say it's the worst time to visit Japan. BUT summer is also the only time of the year, where you can climb Mount Fuji. If you are heading up north into the national parks, summer might be a very good time.
My personal favorite time for visiting Japan is October. Temperatures are still very moderate (around 20 to 25 degrees), the country is slowly getting ready for the autumn foliage, but it is not yet as busy as early November when everyone wants to see the red maple trees.
But really – there is just so much to see in Japan and every single season has its own festivals and its own merits. If you got the chance, really do visit multiple times in different seasons. You will not regret it!
Have you been to Japan yet or plan to go? Where do you want to go? Which place impressed you the most? Share your thoughts with me!
Picture credit:xiquinhosilva, Andrea Schaffer, Takuya Yoshimura, Otota DANA, Travis, Takeshi Kuboki