Note: I am not updating this post any longer as vaccinations are more or less available worldwide. Tip: Here's a guide if you have concerns about the general travel safety in Egypt.
There's no doubt: Egypt is one of the most fascinating countries on this planet. But the current pandemic has certainly led to a change to many a planned trip. So, what about Egypt? Should you cancel your trip or keep your plans for 2021 and the rest of this year? How about booking a trip? Are the borders open and should you visit Egypt right now?
In this guide, I am going to take a close look at the current situation in the ancient country on the river Nile and will try to make some predictions to help you plan your vacation.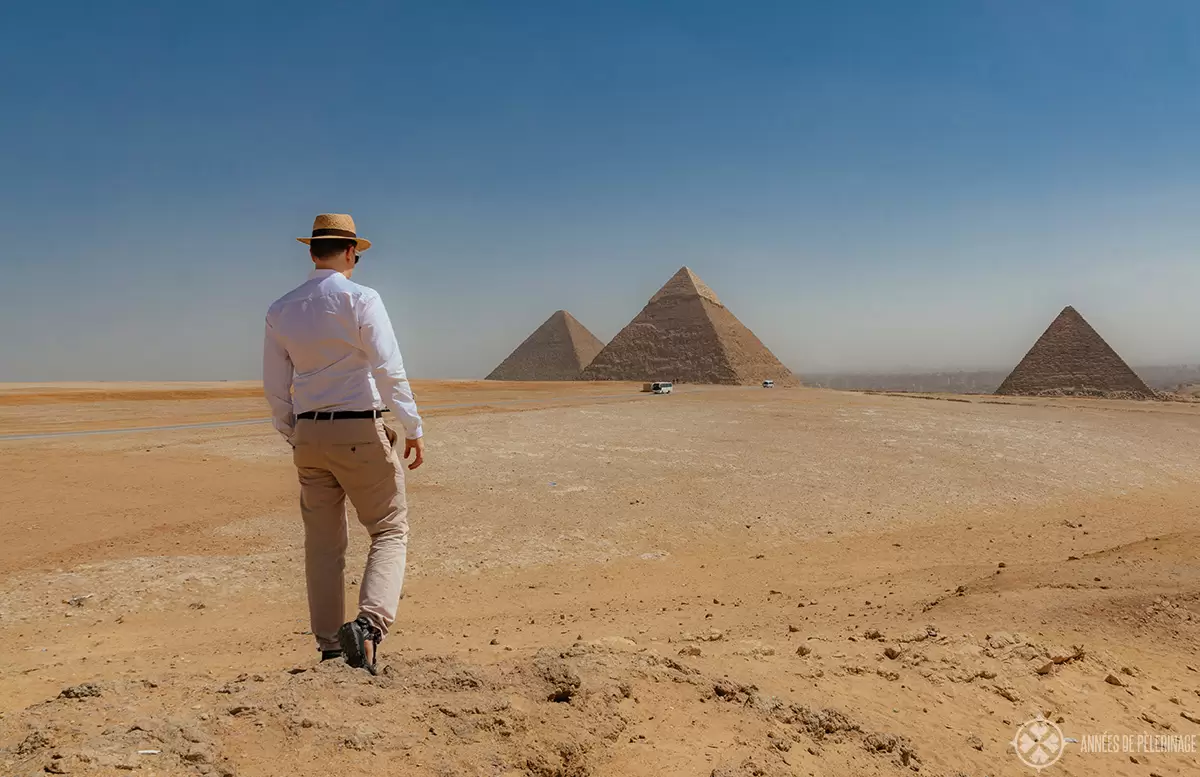 Note: I'd like to point out that I am not a medical professional and if you are looking for medical advice, you should consult the information of the respective authorities. I would also like to mention that, considering how virulent the virus is, the situation may change faster than I am able to update this blog post. The Covid-19 Dashboard of WHO will be a great start.
So, should you cancel or keep your Egypt travel plans? Here are my suggestions based on your travel dates.
If you have plans for Egypt this autumn (October – December)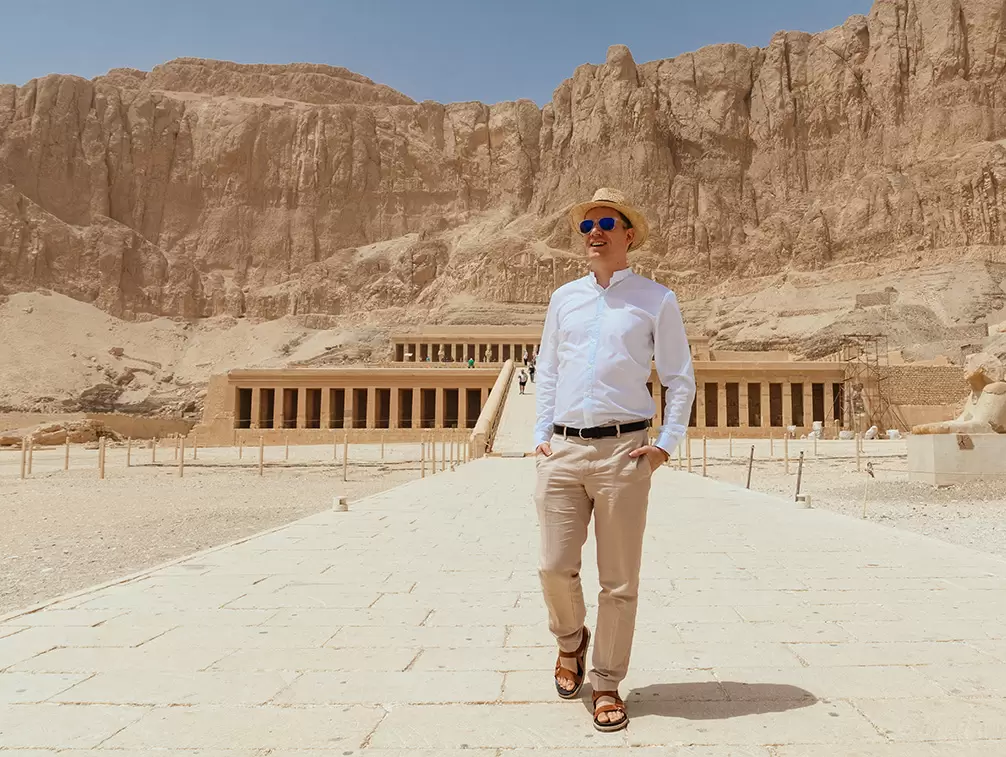 Autumn is, by comment consent, one of the best times to visit Egypt. Now, I know this mind sound hard, but currently wouldn't really advise. While (almost) neighboring Tunesia is once more open for European tourists, that's due to the fact that they almost had no cases and confirmed deaths.
Egypt, on the other hand, is a country that has had quite a different development. As of August 19th, there were almost 100,000 confirmed cases and over 5,000 deaths. And, given the state of the Egyptian health system, the many slums in the capital, and a rather high level of poverty, one can only guess the unreported numbers.
That being said, ever since July 1st, 2020, the airports of the country are open once again. Since August 15th, tourists need to present a negative PCR test, not older than 72 hours, upon immigration. Proof of health insurance is also requested.
So, European and U.S: Citenzes are allowed to enter Egypt once again.
In the case of many European countries, however, the respective Departments of Foreign Affairs still stick to the travel warning (Here's Germany for reference, and the UK). This basically means, that if you find a flight and take the trip, you might be subjected to quarantine on return and will have to carry all travel-related risks yourself.
That's due to the fact that, with few exceptions, most European countries have a much lower level of cases/deaths than Egypt, and, as I mentioned, most of them suspect a much higher number of unreported cases.
The USA is, sadly, one of the nations that have been struck the hardest by this pandemic – both in absolute and in relative terms. So, from that perspective, it is actually safer to be there right now. The battered Egyptian travel sector certainly needs our support, but I would actually say the current risks, on top of the other risks any trip to Egypt faces, are just too high for now.
But as the opening of the new Grand Egyptian Museum has been postponed to 2021 anyway, that's maybe for the better. Most museums and attractions in Egypt are open once more, though.
If you plan to visit Egypt 2021
So, what about 2021? Will you be able to travel to Egypt next year or should you cancel those plans as well?
I know a lot of fellow travelers took advantage of current low flight and hotel prices, grabbed a bargain here and there, and there certainly was nothing wrong about it.
As of now, most scientists appear somewhat positive, that vaccination against COVID-19 will be available in the first quarter of 2021, maybe even at the end of 2020 (here's a link to the current overview of candidate vaccines).
So, as of now, there is a somewhat high chance that we will be able to keep the pandemic in check. You should, however, also be aware that it's probably reasonable (though somewhat sad) to assume that the first doses will be sold to the highest bidders and are unlikely to end up in Africa first. So, Egypt will probably have to fight a bit longer with more hands-on methods.
It is thus hard to predict how far the situation could escalate until then. After all, this virus has shown that countries that were almost free, had to return to a lockdown (like New Zealand).
So, as of now, I wouldn't cancel any trip to Egypt planned for 2021. But I would definitely gather some information about the refund/cancelation policies. If there's a deadline (like you have to cancel your hotel no later than 2 weeks before the first night) then I'd definitely set myself a reminder.
While most travel agencies and airlines promised easy refund options and ways to postpone your trip in case of COVID-related scenarios that keep you from traveling, the reality has been somewhat sobering. Many travelers are still waiting for their refund from march 2020.
In a nutshell: Given the fact that the borders are once more open, our testing facilities are getting better and better, and there is the chance for a vaccine, there' a higher chance you will be able to have a safe trip than a lockdown-scenario.
If you have unconfirmed travel plans but want to book a trip
So, what if you want to book a trip to Egypt now? Should, or shouldn't you? There's no easy answer for that, and I guess it depends on a couple of factors:
When do you want to visit?
As most countries, advise against absolutely necessary trips to Egypt as of August 19th, booking a trip for next weeks is probably not a smart idea. But booking a trip for April 2021, on the other hand, could be an option. So, keeping in line with what I already wrote above, I guess I wouldn't plan anything for this year – especially has December and January are not the most ideal months to visit the country.
Do you really need to book now?
The next question you should ask yourself is if you really need to book now. Ever since the Egyptian Revolution 2011, tourist numbers dropped significantly. Hotels and flights are unlikely to sell out very fast. And while there may be some bargains and early-bird-discounts to be had now, I'm not sure how much you will really save.
I'm sure the travel industry will try to incentivize you to book a trip once the end of this pandemic is in sight as well. So, what I am saying is, the bargain has to be really big to make it worth the risk of not being able to travel/get a proper refund.
In the worst-case scenario, there will be a second hard global lockdown and this would probably kill (further) players in the travel sector. And bankrupt companies make it hard to get a refund eh?
If you really want to book now, I would only do so with companies with a very low risk of failing.
Your risk behavior
And obviously, everything depends a bit on your risk behavior. Setting travel restrictions aside, you do have to realize that you, as a person, are also at risk. After all, you can get infected as well. And, as I said, the Egyptian health system isn't all that good to begin with and is currently under major strain.
So, if you get infected, and you are not one of the mild cases, then you'll be in trouble.
It's, I think, a big mistake to talk about borders, opened attractions, and refund policies like the virus cannot touch you. It can, and it might!
Anyways, I hope this helps you make a decision about your own Egypt travel plans. While I know many of my travel articles are evergreen, it's hard to know whether you can use them for the near future or not. I try to keep things as updated as possible.
Further Egypt travel guides: