The musings of a disillusioned blogger about luxury travel in a social media-dominated world
I call myself a luxury traveler. But when I look at Instagram or other popular luxury blogs, I am not so sure anymore. I almost never feel the urge to post pictures of the food I ate, of the expensive watches I don't possess or the yachts I usually have no inclination whatsoever to go on.
You will rarely see pictures of the crazy luxury hotels I have admittedly frequently been on my twitter feed. And champagne really is not an important part of my life at all (although I will never say no to a good Blanc de Blancs). I don't run around in suits all day and driving a Bugatti is not part of my daily routine either. I also almost never book business or first class flights. I even never tried to buy a better life with an Apple product. Yet, I insist that I am, above everything else, a luxury traveler.
So what happened? Why are there two different views of the same thing? Let's see if I can shed some light on my point of view. I'd be more than happy if you'd join in the discussion. So do comment below and let me know what you think!!
Dissecting the luxury world
Luxury travel seems to mean lounging in an infinity pool overlooking the Maldives or Santorini in Greece. I really hate name dropping, but nevertheless, I have to blame the social media world. Everything is getting more superficial and somewhere on the way luxury got reduced to things expensive and glittering. Just a casual look at Instagram will reveal uncounted amounts of luxury accounts – each with a million followers and more. But I do ask you: When did amassing luxury watches and throwing around dollar notes become a life's goal? Do people believe champagne alone is the recipe for happiness?
But maybe I am being unfair and patronizing. After all, there is no denying that I am indeed a wealthy, blond first world man, who had his parent's support until after university and beyond (more on my about me page). There is no denying that traveling is, by definition, already a luxury. A huge portion of the world can't travel. Either because the political or the financial situation doesn't allow it – or both. Chip in health issues and you will soon realize that more than 70 percent of the world will never ever leave the region of their hometown, yet alone their country. Talking about #firstworldproblems.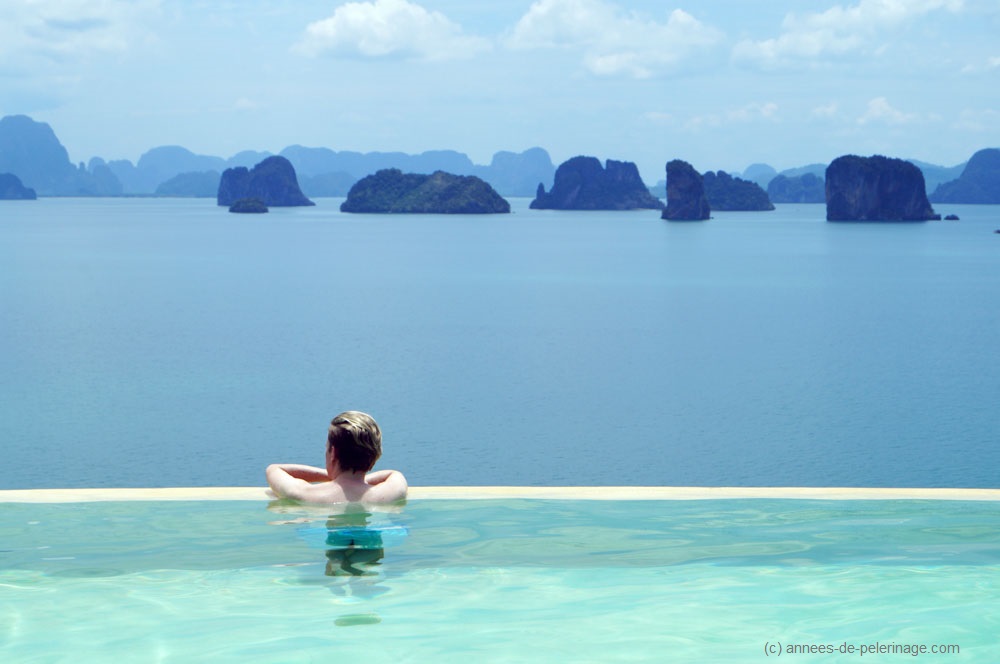 Which leads me back to the slightly slanted image the media created of the whole luxury world: If you own nothing, if you cannot travel (however much you want it), then those bling-bling images straight from the Maldives suddenly become something you long for. Obviously this is absurd, because they don't equal happiness. But when you are lacking the basic necessities, happiness oftentimes is also a far stretch away and you wish you could lead a carefree life where throwing away dollar notes through the window of your private jet is one part of.
Luxury travel vs authentic experiences
Now back to travel. Most people can't afford travel. Yet that still leaves millions in the western world constantly scanning the globe for new destinations. Ever since the early nineties, travel agencies and hotel companies alike created products to cater to the needs of these more or less affluent travelers. True luxury was beyond them, but a fine resort in the Maldives was not. In recent years East Asia also became a new Mecca for enjoying perfect beaches and amazing hotels on a dime. Despite being considerably cheap, you feel a bit like a celebrity on their private island. A product perfectly tailored to the expectations, because quite frankly, nobody really knows what luxury actually is.
So what means luxury travel to me? Again I'll state: travel IS luxury. But beyond that, I'll say:
Luxury travel means having the unique opportunity of seeing the beauty of the world closer than anyone else.
If there is a nice hotel around, I'll take it, but that is always only a bonus.
For me, the experience itself always comes first. I truly believe that even on a low budget you can have a blast of a time – no matter where you go. (Check out this post for some very good travel budgeting tips). Once I settled on the perfect itinerary I'll bother about the accommodation. Food is a third and last but not least there is transport.
On my recent trip to Kyrgyzstan, I was sleeping mostly on the ground, no tap water or electricity. The food was so horrible I had diarrhea for 3 weeks non-stop and sleeping 6 hours on the cold marble floor in the airport while waiting for the transfer wasn't exactly a highlight either. Yet, I was one of the very few people on this planet who was able to get intimate with the otherworldly beauty of Kyrgyzstan. It wasn't exactly a cheap trip, either. I could have easily spent the money on an equally long trip to the Maldives. But well, that's not what luxury travel is about for me. It's all about the location. Just check out this list of awesome accommodations around the world. They are all awesome because they are unique, not necessarily expensive.
I feel that most people start traveling the other way round. They waste a fortune on flights (or alternatively try budget and forget that time (meaning layovers) is the most expensive commodity) to an overrated destination that gained a lot of media coverage. Then they'll pick a hotel that looks fantastic, but since their business flight was already so expensive (either in miles or real money) there is no money left for an upgrade, and once they've arrived, they worry about entry prices to museums and would never option to do that helicopter flight.
So be aware that there is a billion dollar industry around hotels and flights, but not around local travel agency offering tours to the secret highlights. There is a high chance, you really got it wrong. Start with authentic experiences and try to create the canned luxury around it – not the other way round.
Explaining the perfect luxury hotel
Don't get me wrong. I got nothing against luxury hotels. In fact, I urge you to check in! But it never should be your priority. Experience always comes first. This also means, my definition of a luxury hotel might be a bit different than the most common perception thereof!
Infinity pools are nice. And so is that complimentary champagne bottle waiting in your room. They really are. A private butler? Hell, why not! But above all, location matters. A good hotel without a pristine location is worthless to me. I want to see the world, not waste it on transfers or sitting in an armchair, no matter how plush it may be. Excellent examples of luxury hotels are the Belmond Sanctuary Lodge directly inside Machu Picchu, or the Aman inside the Summer Palace in Beijing. I've been to both (click the links to read my reviews) and that is exactly what luxury hotels really should be about.
My lovely blogger colleague Angie Silver more or less wrote exactly the same in her blog post today. We didn't talk about it before, I swear! Here is her take on luxury travel:
Luxury travel isn't necessarily about the finest and most opulent hotel; it's staying right at the entrance to Macchu Picchu so you can enter first before the crowds. It's not just eating the food, it's going into the kitchen and meeting the chef and learning all about his processes.
But also think beyond the location. Connections matter a lot as well! While staying at the Four Seasons Lion Palace in St. Petersburg, they were able to provide me with ballet tickets, even though the Christmas performance at the world-famous Mariinsky Theater was sold out. During my trip through Peru, the Titilaka Lodge was the only hotel offering authentic experiences on the floating islands of the Uros, while everyone else was being carried away into commercialized tourist traps.
For me, luxury starts, when you go beyond the infinity pool and the bling-bling lobby. The whole country of Dubai is a testament to how easy that is reproducible. But just one trip to Japan will quite easily show you that service quality means so much more. When the waiter knows you by name and your diet requirements on your first day, and the concierge never fails to provide valuable tips tailored to your whims and wishes. This is exactly the reasons why I think the Tawaraya in Kyoto is one (if not the) the best hotels in the world, even though it certainly doesn't have an infinity pool. Service, above blunt golden luxury for me!
The importance of sustainable travel
Last but not least you have to think about sustainability. Most international hotel chains fly in their own managers, their own interior design and sometimes even their own food. Few employ locals for anything but cleaning and laundry, while those chic beds you are sleeping in will probably come from Italy or Denmark, and the chef learned cooking in France, Germany or Spain.
If I can, I choose hotels with an emphasis on sustainability. And please, sustainability doesn't mean there is a sign in the bathroom asking you to save water and not throw your towels on the ground. That is not sustainability but the hotel trying to make more money with you.
Now you might think that luxury and sustainability don't belong together (apart from the aforementioned PR effect). But again, you really have to think beyond common held beliefs. Employing local workers, buying local products and working together with local farmers actually yields a host of positive results. The Six Senses Resort on Koh Yao Noi in Thailand is a good example for it.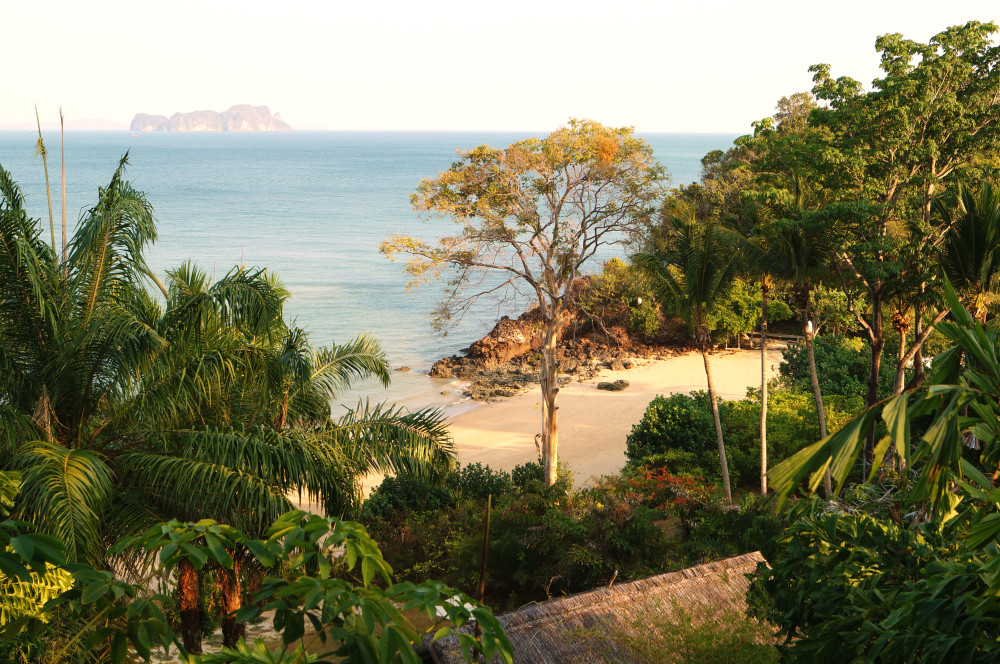 Thailand isn't especially known for its careful approach to tourism. While other global cities suffer from smog, Bangkok actually drowns under a deluge of global nomads searching the ultimate budget backpacker lifestyle. It is so bad, that authorities had to close down various tourist islands lately!
Six Senses, on the other hand, created a lovely resort on a lonely island, pretty much integrated into the local community. The result: A secret version of Thailand so many chase but only few will see. Everything is organic and local, and you will be able to go on private tours to places few, if any, see alone.
But it really gets worse. Flying in those tourist hordes also endangers the very places you want to visit for further generations. Already the UNESCO put Machu Picchu on the list of the endangered World Heritage site. If you have ever been to the Taj Mahal or the Forbidden City in Beijing, you will start to wish the selfie stick would never have been invented (or Pokemon Go, for that matter).
I hate saying it, but maybe a bit more sustainable luxury is what the travel industry needs, and less of budget mass tourism. I had the luxury of traveling the world since my early childhood. And things changed a lot during that time. Take my last trip to Paris for example. When I visited the Louvre in the 90ies, I was able to see the Mona Lisa from 1 meter away. Now there are TWO barriers around it – with a crowd of tourists the only interesting thing about it.
I am a very introvert person. A lot of tourist destinations are just not interesting anymore – except on super exclusive custom-tailored private tours. Seeing the world means more than taking a selfie. I want to get in contact with culture and art. In most places these have long vanished from the public, replaced by cheap tourist ventures.
Last thoughts on luxury travel
You know what is very weird. I know for a fact (because I tried it) that I could have more readers for this blog. Whenever I go to a 3-star Michelin restaurant I could be taking endless pictures of the perfectly arranged plates. I could waste away hours at those infinity pools taking endless pictures for Instagram and certainly, I could highlight those luxury hotels more. But at the end of the day, I don't invest so much time and money into traveling, to produce a somewhat fake product. I actually want to enjoy the time there. A trip is so much more than shiny pictures. Already I feel super awkward sneaking my camera into the breakfast room taking pictures of the buffet. Who does that sort of thing? Certainly not the people actually enjoying luxury!
I want to promote a grown-up kind of luxury travel, one that focuses on authentic experiences and the things that really matter. For me, shiny overedited HDR pictures just don't fit in, nor does luxury mass tourism and industry grade luxury flight products. So, it's over to do you? How do you feel about luxury travel? Tell me in the comments below!