A liberating story about why packing light is all the wrong advice for anyone but professional bloggers and global nomads. My suitcase weighs 23 kilos.
I love traveling. I have been doing it excessively for the past 30 years and I have no intention whatsoever to stop. Ever! I have been to the Amazonas, picture hunting for polar bears close to the North Pole or sleeping on the floating reed islands on 4.000 meters high Lake Titicaca. But I never ever packed light. Here is my rant *chuckles*:
Packing light almost seems to be some kind of new religion. Whenever I log onto Pinterest (Here is a link to my account so you can follow me along) or check out some new blogs, there comes this seemingly inevitable point where I'll stumble over one of the infamous "packing light guides". I've even seen spreadsheets for new travel bloggers recommending writing at least one of these packing guides and stuffing them with affiliate links for the best backpack or travel accessories.
Packing light? Am I the only one feeling this is wrong? Like totally? Now I'll willingly accept that if you are a backpacker or traveling with a lot of kids, packing becomes a major issue. But let's be honest: the vast majority of all travelers go on cruises, pre-organized tours, short city trips or simple beach holidays. There is no need to pack light. They are not moving around their luggage 10 times a day, and when they do there usually is a porter, a conveyor belt or a taxi.
Admit it: The world isn't backpacking Chiang Mai on a budget. Following that logic, I have to admit, that the same world isn't really staying at 6-star luxury resorts to visit Machu Picchu either (do check out my review of the spectacular Sanctuary Lodge anyway).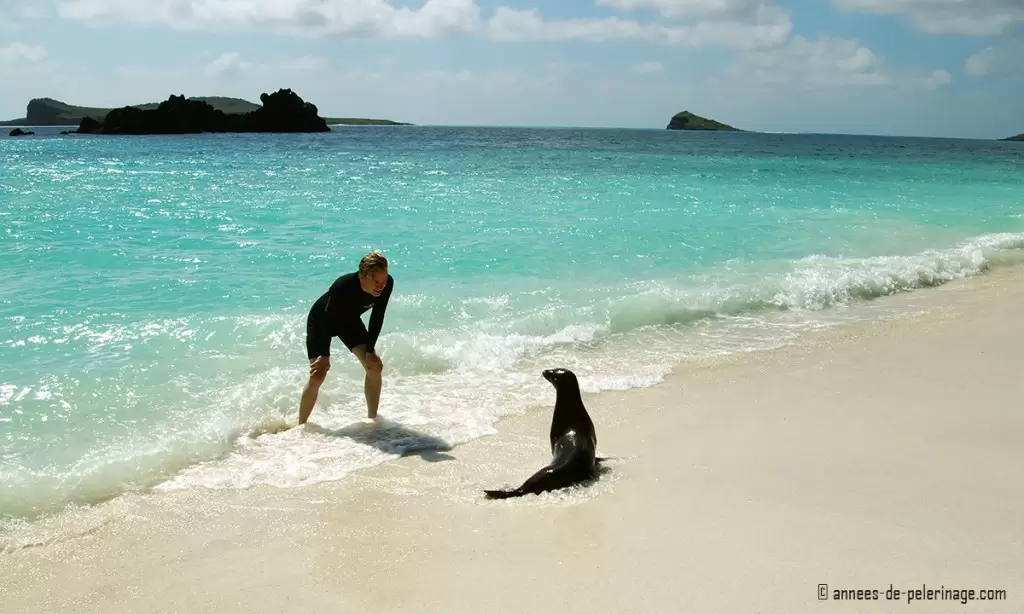 Packing guides are okay really. I am totally fine with that. I went to the Galapagos Islands this year and of course I researched what fellow travelers brought along. Photo gear, proper shoes, and sun screen – learning from the experiences of past travelers is important. And there certainly is value to be found there. Also, I am not saying the more you take along the better.
Packing light? Packing right!
Only recently I've been thinking about how Robert Scott and his team died on the last meters of their infamous South Pole expedition. My time in Spitsbergen and beyond was freezing but far from deadly – so gear (and modern technologies) obviously matters a lot! But packing light? What for guys! Call it packing right, if you will, but certainly not light.
On most long-haul flights you are allowed to take at least 23 kilos – sometimes more, especially if you fly business or first class. Sometimes it is less: For example on train rides in South America there sometimes is a way stricter baggage limit. When I visited Machu Picchu, Belmond told me that only 8 kilos are allowed to be carried to the Inca ruins. In the end taking more was no problem at all. All I had to do was ask. Same applied to my trip with the famous Andean Explorer Luxury train.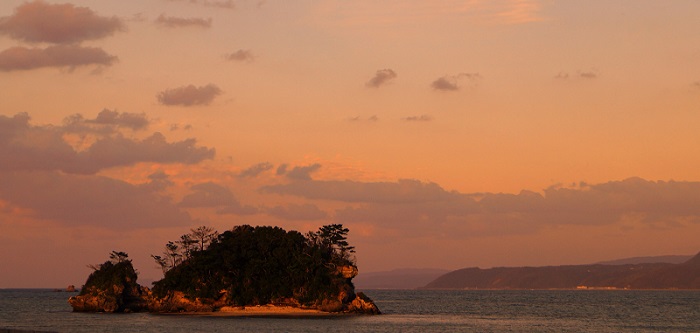 Or let's take my trip to Okinawa. I had overweight there and ended up paying the equivalent of 10 Euros for it. So what? I was 2 months on the road and didn't want to wear the same (by then stinking) shirts over and over again. In my opinion, that was a fair price to pay. After all laundry service does cost as well. Though obviously overweight is to be avoided.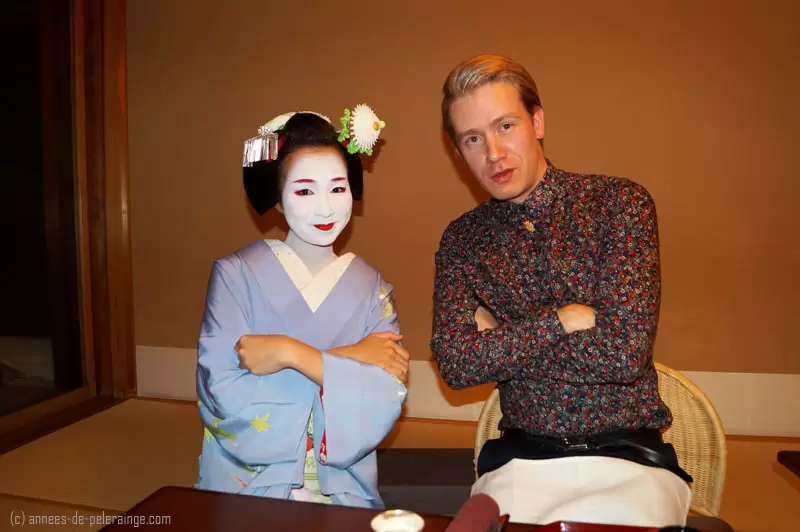 I also like to organize my trips in a very versatile way. So when I was in Japan I went hiking (check out Mount Misen on stunning Miyajima) or snorkeling. But I also visited the kabuki theater and went to a Sumo match. I ultimately also ended up having my private geisha party (read about that otherworldly experience here). Packing light guys? Do you honestly think that you can enjoy these activities in the same clothes without cutting back on comfort? I want the perfect hiking shoes and elegant shoes for a dinner appointment at night. And guess what….
I paid 23 Kilos and I'll use them
And please: Being clothed appropriately is not vain! And even if it was – I am on holidays and do want to look the way as well. What's wrong with that? It's not like anyone was asking you to carry your whole household along. 23 kilogram is a lot to pack guys. But still not that much to carry around as long as your suitcase has wheels. Also, following the advice of Jolene from Wanderlust Storytellers, packing cubes are the perfect way to organize even big pieces of luggage.
There's one caveat: On short business trips and/or city trips having hand luggage only will save you some half an hour, more or less. Waiting at the baggage reclaim certainly is not my favorite pastime either. But I like to pack a well-equipped toilet bag and in these days this is not gonna make it past the securities anyway, so this is hardly a consideration.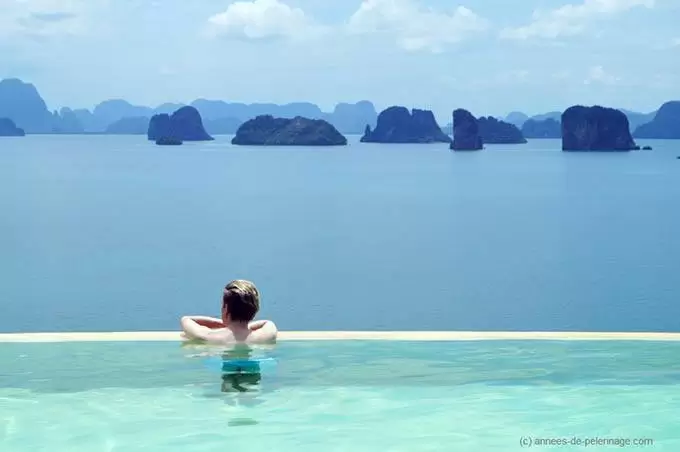 Yes, I know, you are not packing these. After 30 years of traveling, I learned that not even 6-star hotels can offer the kind of cosmetic products I love. Yes, they do have body lotions, but it's not the one I like. They have a conditioner, but nothing that makes my hair smooth the way I like it. Big deal? No! I got 23 kilos and what prevents me from using them? Sometimes I even pack my own pillow. I did this during my stay at the Six Senses in Koh Yao Noi – despite luxury hotel usually having their own pillow menu. Also, most people packing light will waste even more time shopping daily necessities at the drugstore than they save at the baggage reclaim.
Actually, I rather like to roll around my big suitcase than constantly being weighed down by a backpack. Yes, when you get older huge backpacks stop being a goal. That being said, of course, I usually take along a backpack. Took me some time to find a perfect backpack that is both waterproof and versatile – hand luggage, hiking or white water rafting, I want one item to cover it all (currently sticking to a Scandinavian brand called Lundhags). Again, packing right, not light.
Some more reasons against packing light
I love taking home authentic souvenirs: art from local artists or local fashion items. During my trip to Peru, I brought home this amazing handcrafted hat from the Island of Taquile, where the male knitting tradition is protected by the UNESCO. Where are you putting these, if not in your luggage with a bit of spare room? I personally don't like to board the plane with 20 plastic bags in each hand.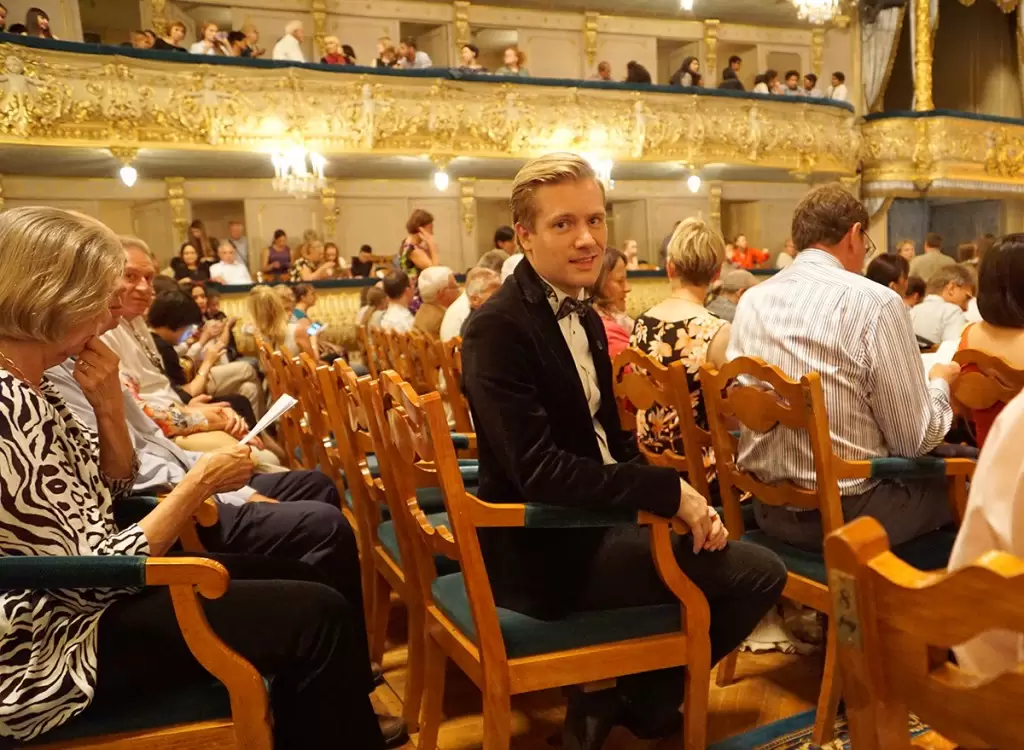 Yes, I am being materialistic, yes, I might be vain. But there really is no reason to pack light for anyone but the minority of global nomads, busy travel bloggers, and business travelers. Instead, pack smart, pack versatile and pack for new opportunities and surprises! When I was in St. Petersburg this year I went to see the ballet. I could have gone in a t-shirt, but it sure would not have been the same experience.
I always take along spare clothes and I always spread some important garments into my hand luggage, just in case my suitcase gets lost (Though that never happened even after hundreds of flights *knocks on wood*). Also, I really don't want to be bothered with wasting time and/or money on laundry service.
Packing light is no religion. Packing light is just one more bandwagon and we all know what comes of riding these. I am using the same large light-weighted aluminum Rimowa suitcase since forever. It followed me around the world and when it finally breaks down, I'll be getting a new one. It's seriously the best suitcase I ever had.
Last but not least: A packing light guide couldn't be complete without one of these infamous affiliate links. So watch out when you read your next packing guide. Maybe these affiliate links were the only reason the guide ever was written. Anyways here is the suitcase I am currently using: Rimowa Classic Flight Multiwheel 89L Black
/officially finished ranting :)
---
So that's is – I added my two cents to an ongoing debate. How do you feel about packing? Light or right – what are your preferences? Share your views with me!