A detailed list of all the major places to visit and things to do in Tokyo, Japan
If I had to name one city in this world I would most gladly spend the rest of my life, then I had to name Tokyo. There are just no words to compare Japan's capital and its many tourist attractions to any other city in the world. There is no better place to dine in this world, there is no better place to shop, there is no better place for culture and there is no place more alien. It's certainly always the start of my Japan itinerary (click to check it out).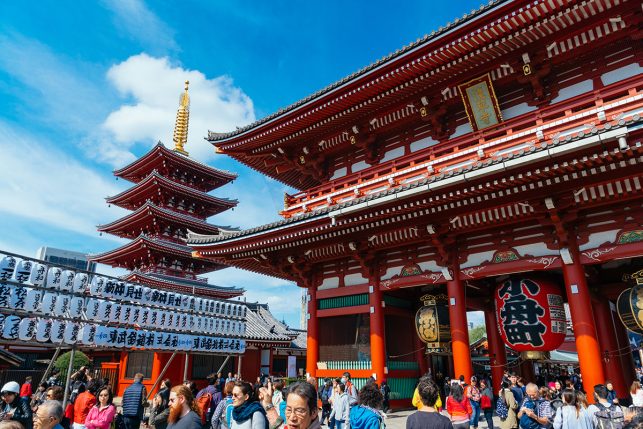 And these are not just mere words. Tokyo has a staggering amount of 226 Michelin-starred restaurants, 11 official Chanel stores (even Paris only has 9!). So leave some space in your suitcase (and check out my Japan packing list). There is also a sheer endless mass of other high street brands, and so many museums & art galleries you could spend a lifetime exploring them and still not finish them all.
Note: I get commissions for purchases made through links in this post.
_______________________
Need more inspiration? Check out my guide on the best things to do in Japan!
For a (western) tourist, Tokyo is the ultimate culture shock. You won't understand any signs, food comes in shapes and colors you've never heard and seen before, and your first glance at the subway map will make you believe there are centenarians who took a ride in their teens and are still looking for the right station to exit.
I still remember the first time I visited Tokyo. I literally did not close my mouth for a full week. I was so awed by all those technicolor superlatives. If you are feeling the same and were wondering what to do in Tokyo, then harken. I compiled a list of my favorite 20 things to do in Tokyo. So let's begin, shall we?
1) Visit the Imperial Palace
Ever since 1869, Tokyo is the seat of the Japanese Emperor. There is no way around visiting the Imperial Palace and the remains of the old Edo castle. You will need to register with the Imperial Household Agency in advance and bring your passport to tour the grand parks and gardens. Here's my guide that explains it all.
If you visit Tokyo during the cherry blossom season (late March), then make sure to walk past the Chidorigafuchi. This part of the outer moat of the grand Imperial Palace has a staggering amount of the most beautiful cherry trees ever. Prepare for a crowd, though!
Pro tip: There is a truly awesome jogging route around the castle (~5km). So, bring your trainers and take an early morning tour. Believe me, you won't regret it!!
2) Ginza and the famous Japanese depatos
What the Timesquare is to New York, the Ginza is to Tokyo. Located right in the middle of the city, not far from the imperial palace, you will find the best shopping district in the world. Money permitting, you could spend a week's time browsing through all the boutiques. Chanel, Gucci, Prada, Dolce & Gabbana, but also local brands like Yohji Yamamoto or Kenzo sport their wares in shops often filling whole skyscrapers!
Definitely, visit one of the many depatos (which is the Japanese word for a department store). Best start your tour at 10:00 am. Each day there is a grand opening ceremony at Mitsukoshi, the oldest department store chain in Japan (dating back to 1673). Truly a grand thing to behold. Even if you don't plan to do any real shopping, it's still worth to visit. They also have an excellent food and sweets section!
Pro tip: If you plan to stay at a local family later on your trip through Japan, there is virtually no better and prestigious gift than chocolates from that department store (do let them wrap it in their paper, to increase the joy).
3) Meiji Shrine
Tokyo is, generally speaking, a city of modernity and technology. If you want to see the old Japan, better head to Nara or Kyoto (do read my guide on 20 amazing things to do in Kyoto!). Still, there is one shrine you absolutely have to visit: The Meiji Shrine
The Meiji Shrine sits in the middle of a huge park rather on the outskirts of Tokyo. It's most famous feature are the gigantic tori (wooden gates) – the largest in japan. If you want to plan your visit, do read my guide to Meiji Shrine.
Pro tip: Visit Meiji Shrine on New Year's day when half of Tokyo is trying to present their wishes for the next year at the shrine!
4) Mori Tower & Mori Art museum
It's always a good idea to get a view from above. Nowhere else can you do that better than at the top of the Mori Towers in Roppongi Hills. Unlike the Tokyo Skytree (see below), this skyscraper is located in the heart of the city and has a wonderful observation deck.
There is also an art center for contemporary art inside (quite worth seeing). If you want to read about visiting the Mori Towers, head over to my detailed guide about the best view in Tokyo.
5) Tsukiji fish market or Toyosu Market
One of the most auspicious places to visit in Tokyo is certainly the Tsukiji Fish market. I wrote a whole guide on the market, but I'll try to keep this brief: The Japanese love their fish, and nowhere in the world will you be able to find better fish than at the Tsukiji Fish market.
It's quite amazing to walk through the endless corridors of fish vendors and not smell a thing! The fish is so fresh and the hygiene so good, that even in summer there is no fishy odor vaporing through the aisles. Definitely, visit one of the famous sushi restaurants on the outskirts of the fish market. You may have to wait a bit, but it sure is worth it!
Note: The market relocated in 2018, but you will still find amazing Sushi stands at the old place, so it's still worth going
6) Watch a Sumo match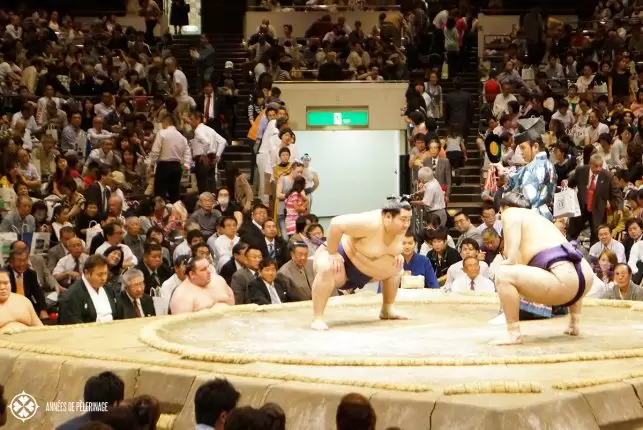 Sumo is one of the national sports in Japan. As a tourist, you should absolutely put watching a sumo match on your list of things to do in Tokyo. You got two choices to do so: During the tournament season, you can go and watch an official match. During the off-season, you can visit the sumo stables early in the morning for the morning training. I wrote a guide to watching Sumo in Tokyo that covers everything – from tickets buying to finding your way to the Kokugikan building and when to visit.
7) Visit Hama Rikyu
The Hama Rokyu or properly Hama-rikyū Onshi Teien is a magnificent garden right in the heart of the city. There is a beautiful teahouse located right in the middle on the banks of the pond where you can drink Japanese matcha tea and sweets in the traditional tea-ceremony style.
There are a lot of flowers in the garden (depending on the season obviously). It is a quiet place and very close to the Tsukiji fish market (current location). I especially love the juxtaposition between the surrounding skyscrapers and the quiet contemplation the tea house and meandering paths offer.
8) Asakusa & Senso-ji Temple
Asakusa is a beautiful district to visit if you want to catch a glimpse of the old Tokyo (if you want to read a bit about Tokyo's history, click here). Here you will find the world-famous Senso-ji temple. Senso-ji is Tokyo's oldest temple (founded in 645 AD). Its most prominent feature is the gigantic lantern hanging from the main hall of the temple.
9) Shibuya Pedestrian Scramble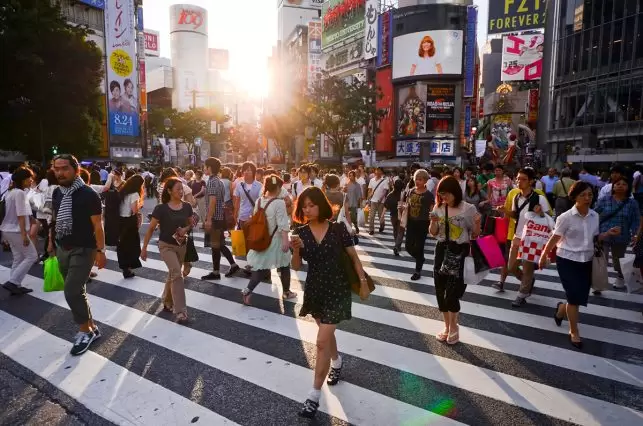 You haven't seen Tokyo if you haven't seen one of the many pedestrian crossings in Tokyo. The most famous one is located in the heart of Shibuya. What makes them special? The traffic lights at these gigantic crossings won't switch on and off in alteration (like in most European cities). Instead, they will all hit green at the same time (stopping all motorized traffic). In one go thousands upon thousands of workers will try to cross the street at the same time. Makes you feel like in the middle of one giant anthill.
You'll find the Shibuya crossing in front of the Shibuya Station's Hachiko Exit.
Pro tip: Say hello to the statue of Hachiko, the famous dog that kept loyal to his owner even after his owner's death, if you are around Shibuya station.
10) Watch a Kabuki performance
Kabuki is the world-famous Japanese musical theater. A bit like opera, the grand performances make use of fantastic costumes, special effects, dance, and music. You will find the Kabuki-za building not far away from the Ginza (5 min's walk). They'll have a show almost daily. If you are not fluent in Japanese, they will provide you with audio synch via headphone. So don't be scared of booking tickets, even if you aren't fluent in Japanese. Here's the official website of the agency.
Pro tip: It's possible to buy cheap tickets for only one act at the box office (10 US-Dollar or so), so you don't have to see the whole show or book in advance. Tickets sell on a first-come, first-serve basis.
11) Visit a theme café
Tokyo is famous for its theme cafés. There are robot cafés, maid cafés, butler cafés, cat cafés, owl cafés and any other sort of cafés you can possibly imagine. The best place to visit one is Akihabara (how about maidreamin), but you will find them in Shibuya, Harajuku, and other wards as well.
12) Explore the Central Railway station
You might find it weird to see the Railway station on a list of things to do in Tokyo. If you arrive by train or plane to take the Shinkansen (to Kyoto, or maybe even onwards to the famous island of Miyajima), you will probably end up here anyway. But you should also visit the station separately and without luggage.
Why? First of all, it's one of the few buildings that survived the second world war and the Great Kanto Earthquake. But it is also one gigantic underground shopping center (as most stations in Japan are). It's hard to capture with words, just how big the station is. You'll probably need more than one day to explore all the levels and floors and it is quite easy to get lost (an hour will suffice to get a glimpse, but you might as well go shopping there! :) )
13) Harajuku
If you are into fashion, you will want to visit the Harajuku district. There are streets upon streets of boutiques with unique fashion trends. Especially famous is Takeshita Dori, a narrow street filled to the top with everything a fashionista might ever crave for (though very touristy now!)
You will also see a lot of Japanese people sporting their (oftentimes) outrageous outfits. Also, a lot of girls with their Lolita outfits. Cute (kawaii) is one of the major fashion trends of the decade(s) in Japan.
Note: Harajuku has been transforming a lot recently and so did the fashion trends. These days, darker looks, a bit like grunge, is favored by the locals. While I saw many Lolitas up until 2013, they seem to have almost completely vanished now.
14) Tokyo Disneyland
Are you a Disney fan? Then you might want to check out the Tokyo branch of Walt Disney's famous theme park. It's a bit outside of the city (but not that far) and a wonderful place to visit with kids. Here is the official website.
15) Ghibli Museum
And talking about kids. Studio Ghibli is famous for its fantastic anime movies. Castle in the Sky, My Neighbor Totoro or Oscar awarded Princess Mononoke are movies you simply have to see once in a lifetime. If you are a big fan, you could visit the Studio Ghibli Museum and get intimate with all your favorite characters from the many movies.
Be prepared for quite a crowd. It can even be hard to get tickets! Here is the official website of the Ghibli museum. Also, the museum is not exactly in the center, so plan some extra time for getting there
16) Tokyo Skytree & Tokyo Tower
The Tokyo Skytree is the second tallest structure in the world (after the Burj Khalifa). The full height is 634.0 meters. Even though the tower is a bit outside of the city (7 kilometers northeast of Tokyo Station), it will grant you a phenomenal view of the whole metropolitan area of Tokyo.
Right in the heart of the city, you will find the Tokyo Tower – the cousin of the Eifel Tower in Paris. It is actually a bit higher than the original, but still as lovely – especially at night
17) Shinjuku & Golden Gai
Shinjuku is another wonderful district/ward in Tokyo. There's a beautiful park (Shinjuku Gyoen) to be found here. But the district is more famous for its nightlife. If you plan to go for a drink, there is no better place in Tokyo than the Golden Gai. This network of 6 narrow alleys is the home of more than 200 tiny bars. Most bars open around 10 pm. Please be aware that a lot of bars are only open to Japanese patrons. Look out for signs indicating they are foreigner-friendly.
18) Day trip to Fujiyama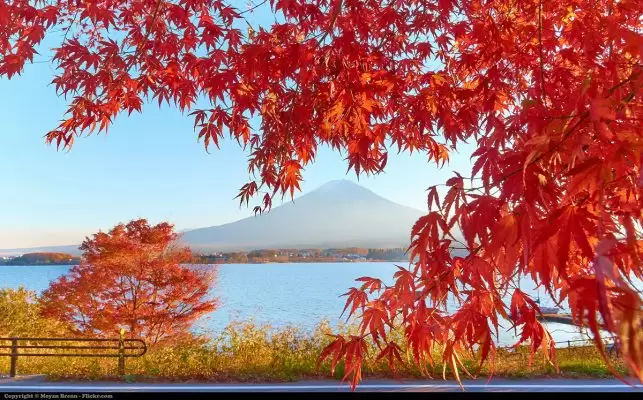 The Fujiyama, or Fuji-san as the Japanese would call it, might just be the most iconic mountain in the world. It is certainly one of the most beautiful. You can actually climb it during the summer months, but even beyond it is worth a visit. The city of Hakone is, by popular acceptance, the most beautiful spot to view the holy mountain. Here's a guide on climbing Mount Fujii.
19) Visit Akihabara
The quirky side of Tokyo can be seen at its best in the district of Akihabara. The whole district is loaded with manga and anime stores, but also cheap tech shops and video arcades. Even if you are not into this kind of things, you should definitely visit the madness! The taito arcade is probably the best place to do that.
20) Sleep at a capsule hotel
Last but not least, it would be more than foolish to not try out one of the many capsule hotels (カプセルホテル) in Tokyo – at least for one night. There are also love hotels, as Japanese flats are notoriously small and lack the privacy for…well you can imagine the rest! ;-)
BONUS: Day trip to Nikko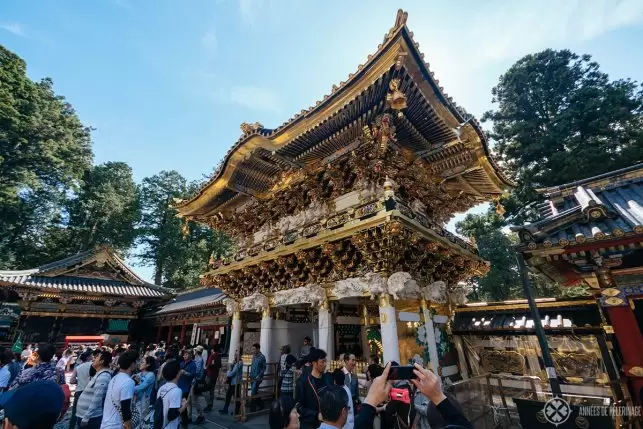 If you feel like you want to see some more temples, then a day trip to Nikko might just be the thing for you. Nikko is a small town in the north of the Kanto region that combines an ancient UNESCO World Heritage site with stunning nature. Trains leave every hour and take about 120 Minutes.
Click to read my comprehensive Nikko travel guide >>
Where to stay in Tokyo?
Phew…this list of things to do in Tokyo got quite long, eh? Now you are probably wondering where to stay in Tokyo. This is, not an easy question to answer. The metropolitan area of Tokyo is just soooo great, it's impossible to be close to everything. Basically, it boils down to your personal preferences and what you want to see the most.
For casual tourists, I recommend the central region. Marunouchi is a great place. Here is also where the best hotels in the city can be found. Since it is very close to the central station, the imperial palace and the Ginza, you got a lot of major Tokyo attractions covered in walking distance (well – don't take that too literal please :P).
I can really recommend the Four Seasons hotel in Marunouchi (picture above). It is a wonderful little boutique hotel, very close to the central station. It has a fantastic spa area and the suites are very large (quite rare for Tokyo or Japan). I stayed there many times and the staff has always been beyond friendly!
You can never do wrong with the Peninsula or the Mandarin Oriental either. But obviously, there are cheaper places as well. My all-time favorite hotel in Tokyo is the Aman (read my review here).
So that's been it. This has been my list of 20 amazing things to do in Tokyo. Hope you were able to get inspired a bit. If you got any questions, feel free to ask them in the comments below!
Picture credits: Yoshikazu TAKADA, Andrea Schaffer, Candida.Performa, Karl Baron, gelli.rosario, Zengame, er Guiri, shiranai, Moyan Brenn, Raita Futo, Kojach