A massive list of 20 must-sees and tourist attractions in Peru. Plan your perfect trip.
Peru is one of the most versatile countries on this planet. There are high mountains, deep valleys, a lovely coastline, ancient culture, and pristine nature. In fact, there are so many unique things to do in Peru that it's hard not to fall in love with the unique South American country. I certainly couldn't resist.
If you plan to travel to Peru, I got a special treat for you. I compiled a list of my favorite 20 tourist attractions and highlights in the former Inca empire. From Lima to Machu Picchu – I tried to cover it all! If you are already working out a detailed itinerary for Peru, you absolutely must check out my 3-day Cusco itinerary, where I walk you through all the main highlights and insider tips. But anyway, let's get started, eh?
Note: This post was last updated in July 2019
________________
Not sure what to pack for Peru? Read my essential packing list, so you don't forget badly needed gear or clothing.
1) Machu Picchu
No visit to Peru is complete without seeing Machu Picchu. Before my first visit to Peru, I was quite skeptical. I've seen a lot of World Wonders around the world, and not all did deliver on their beckoning promise. Machu Picchu did! In fact, it was even more spectacular than I thought it would be. Naturally, staying at the outstanding luxury hotel INSIDE Machu Picchu did help ;-)
Try to spend a full day in Machu Picchu, so you can climb Huayna Picchu as well (read my guide here, so you know which tickets to choose, etc). If you are looking for further background information on Machu Picchu, please do read my guide here.
You absolutely need to check out my very comprehensive Machu Picchu packing list, as there are quite a lot of things you need to consider before your visit. On a more sinister note, I also wrote a little piece on the dark side of Machu Picchu (yes, it does exist), which you will find here.
2) Cusco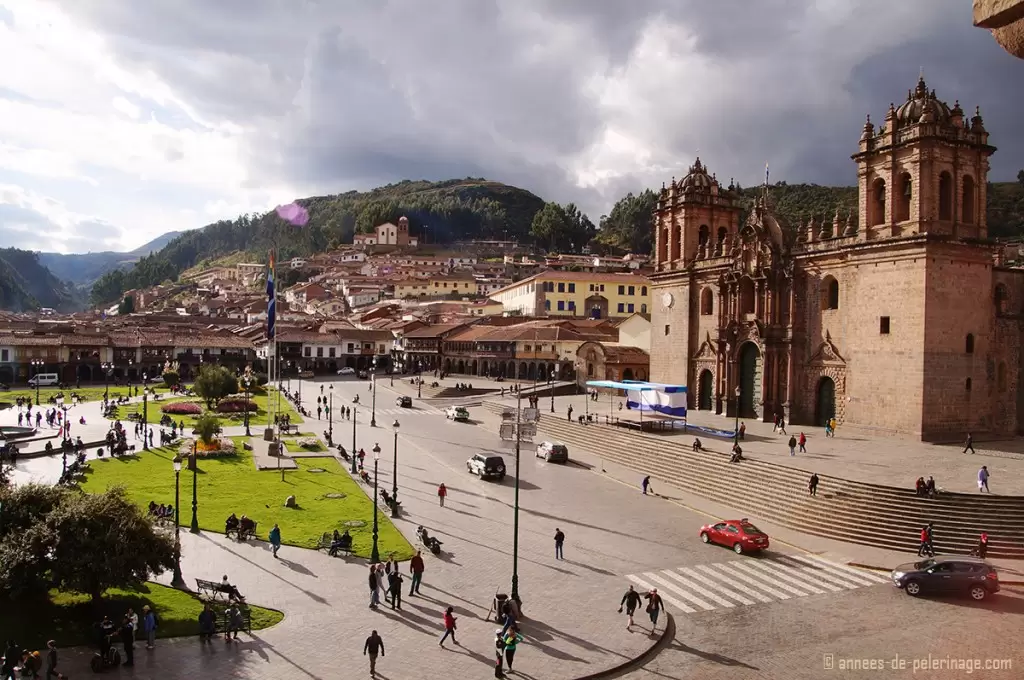 Lima might be the capital of Peru, but Cusco is its heart. The city was once the center of the Inca empire and much of its former glory remains. Museums, spectacular ruins, and amazing colonial splendor can be found around every corner. Don't believe me? Check out my article on 20 amazing things to do in Cusco.
3) Lima
Of all the cities in South America, Lima surprised me the most. Everyone kept warning me not to go. I tend to ignore such advice and see for myself. And good thing I did, because the city is absolutely amazing. So amazing that I wrote an article filled to the top with all the must-sees in Lima you really shouldn't miss!
The nightlife in lime is fantastic and you really shouldn't miss the Parque de la reserve (a gigantic water fountain park illuminated by laser shows at night).
4) Ollantaytambo
Machu Picchu is outstanding. But don't, for even a second, believe it is the only fantastic Inca ruin in Peru. One place you absolutely must see is Ollantaytambo. It was the last big Inca stronghold after the Spanish invasion, and my, what a stronghold it was.
As Ollantaytambo is very close to Machu Picchu, it pays off to combine these two. You won't need a full day for Ollantaytambo, so you could take the train from Cusco in the morning and spend the afternoon exploring the ruins and then take the last train to Machu Picchu.
Read more about Ollantaytambo here >>
5) Colca Canyon
Colca Canyon is the South American version of the Grand Canyon. With an astounding depth of 3,270 meters, it is Peru's third most-visited tourist destination. Colca Canyon is the home of the famous Andean condor. After years of preservation efforts, it is now once again possible to see the majestic creature.
6) Pisac
Pisac is one of the many highlights of the Sacred Valley. Among tourists, it is famous for its huge market, but also for the fantastic Inca ruins abutting the town. So start your day exploring the archeological highlights and end it shopping for souvenirs! Read my full guide here.
7) Nazca Lines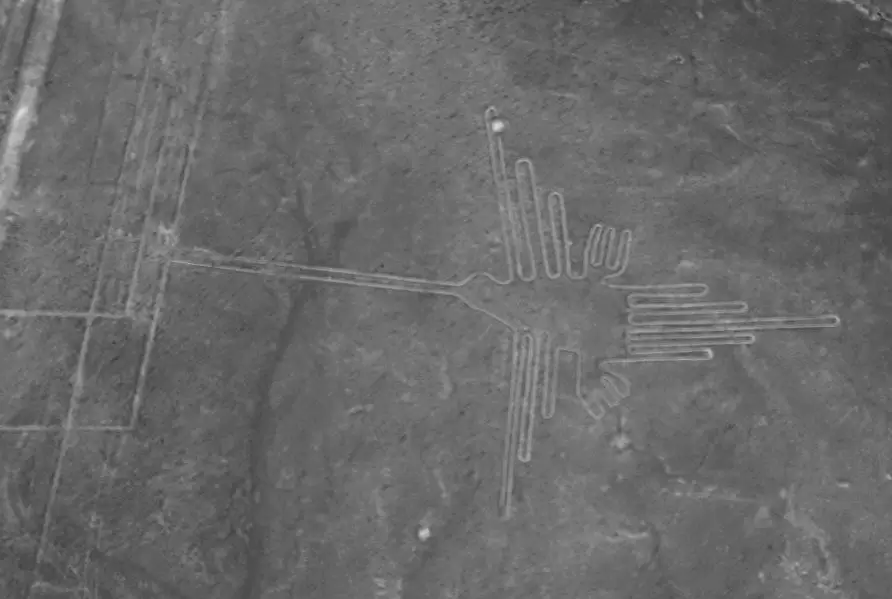 You probably have heard of the Nazca lines before. A series of ancient geoglyphs in the Nazca Desert, in Southern Peru. Nobody knows why they were created. Some say they were meant to be seen by the gods, while others think they served some ceremonial purpose.
The best way to see them is by chartering one of the many tiny airplanes offering their services in the area. If you are scared of flying, you will be able to see most of the lines and figures from the surrounding foothills as well.
8) Huacachina Oasis
Peru has so many facets and the endless sand dunes around Huacachina are one of them. Why should you visit? The tiny oasis is beautiful beyond belief and will make you feel like you were in the middle of Sahara and not in South America. It is also a hot spot for those who wanted to try out sandboarding or dune buggy riding. It's a fun day trip option if you are visiting the Nazca Lines.
9) Inca trail to Machu Picchu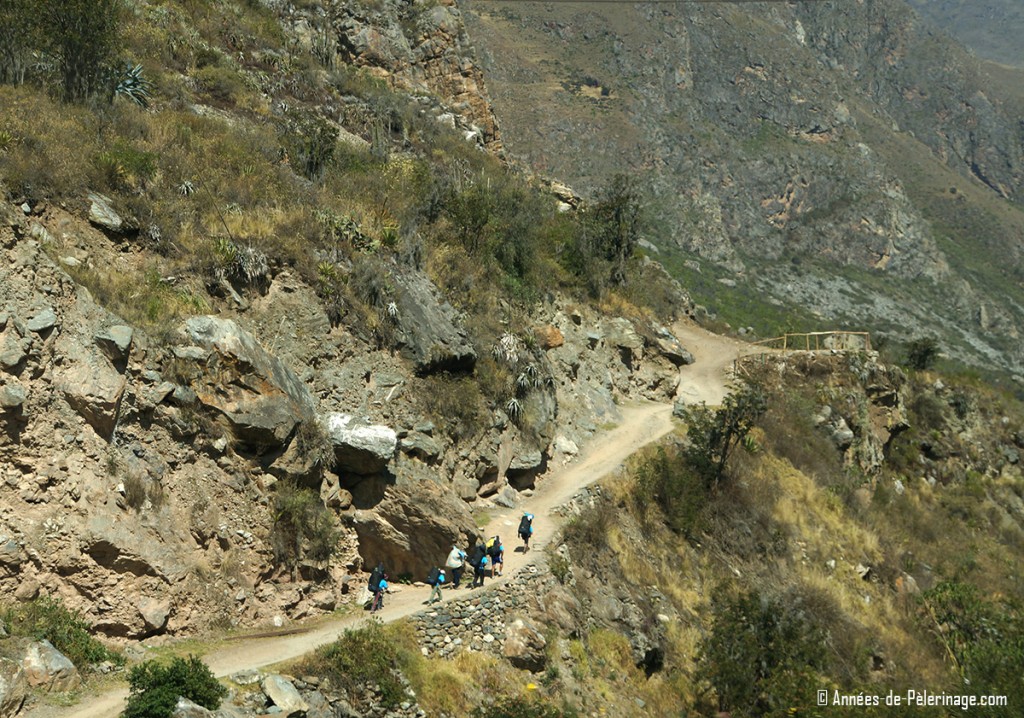 The Inca trail is the most famous approach to Machu Picchu and one of the most popular activities in Peru for tourists. This is the very trek the Inca ones used themselves to enter the lonely citadel. You will need a ticket to do the Inca trail and an official tour company to accompany you. The 4-day Inca trail will let you pass many other spectacular Inca ruins. Only recommended during the dry season.
Please be aware that there are a million other hiking opportunities in Peru. The trail to Machu Picchu is beautiful, but so are the others. You also might want to consider taking the Salkantay trek as a less crowded alternative to the famous Inca citadel.
10) Tipón
Tipón is one of the lesser-known Inca sites in Peru. But it is also one of the most beautiful ones. Tipón might be best explained as a ritual water garden. Kilometers of water channels intersect carefully laid out terraces. If you want to know more about this amazing place, do read my guide to Tipon (video included).
11) Floating islands of Lake Titicaca & the Uros people
Lake Titicaca should definitely be on your list of things to see in Peru. On the highest commercially navigable lake in the world (3.812 meters above sea level!), you have the chance to meet the Uros people. This indigenous group lives on artificial islands built from the local reeds. For me, these remote islands are one of Peru's most fascinating landmarks. Want to know more? Do read about my stay on one of the floating reed islands.
12) Taquile Island
Taquile is another of Peru's hidden gems on Lake Titicaca. The tiny island is a designated UNESCO World Heritage site. Why? Because it is home to a unique community of male knitters who still live the traditional lifestyle of the Aymara. There is no electricity, no running water, and no cars on the whole Islands. A visit almost feels like traveling back in time. I wrote a little article about Taquile here (lots of pretty pictures!).
13) Amazon Rainforest
Peru has access to the upper regions of the Amazon Rainforest. If you got the time to spare, you should consider visiting that part of Peru as well. Whether it's seeing pink dolphins or the mysterious tapirs, exploring the Amazon river is always worth your time. In this case, you probably have to fly into Puerto Maldonado, which is often called the gateway to the Amazon.
Please be aware that a visit to the Amazon Rain forest is quite a time commitment. While it is one of the most biodiverse regions on this planet, it is not a zoo and you could walk 4 hours through the forest and not see a single animal (i am not joking!). The environment is so competitive that everything preys on everything, and thus hides or runs away from you.
You will need one day to fly in, get to the lodge and another to fly out, etc. So, 3 days will be the absolute minimum, though 5 days are recommended to increase your chance to see
14) Maras Salt Mines
The Maras salt mines are one of the most amazing sites in Peru. These terraced salt evaporations ponds have been in operation for more than a thousand years. They are thus older than Machu Picchu, but just as beautiful! Read all about the Maras salt mines here.
Note: Due to over tourism, access to the Maras salt mines has been limited since 2019. You will still be able to see the terraces, but not walk around freely any longer.
15) Moray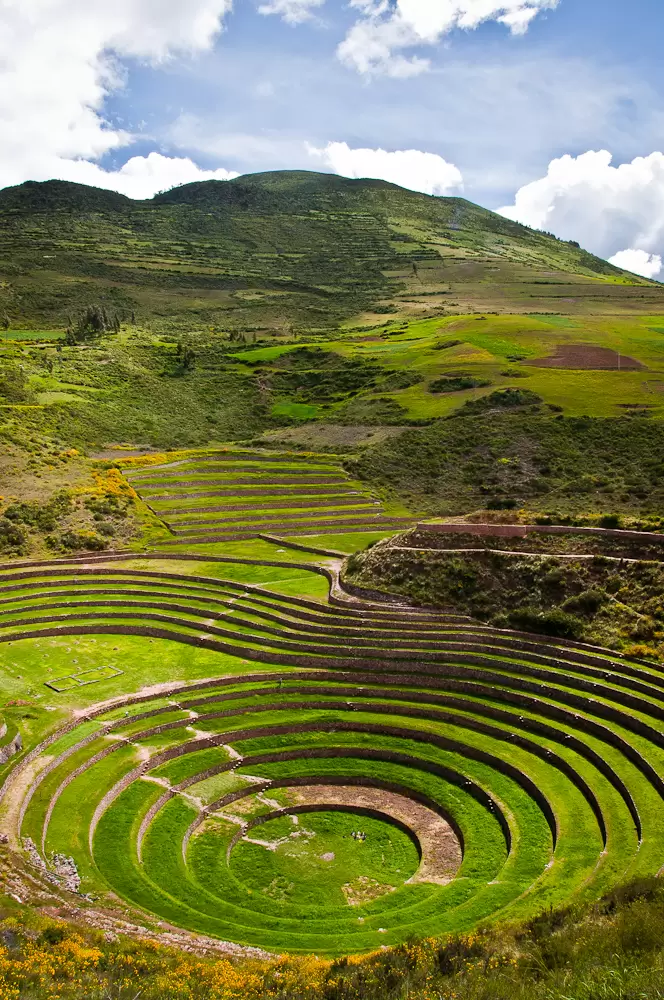 Only a couple of kilometers away from Maras you will also be able to see Moray. The ancient Inca site looks a bit like aliens visited here. Most archeologists believe it has been some sort of ritual garden or agricultural laboratory. Each level is said to have a different micro-climate.
16) Andean Explorer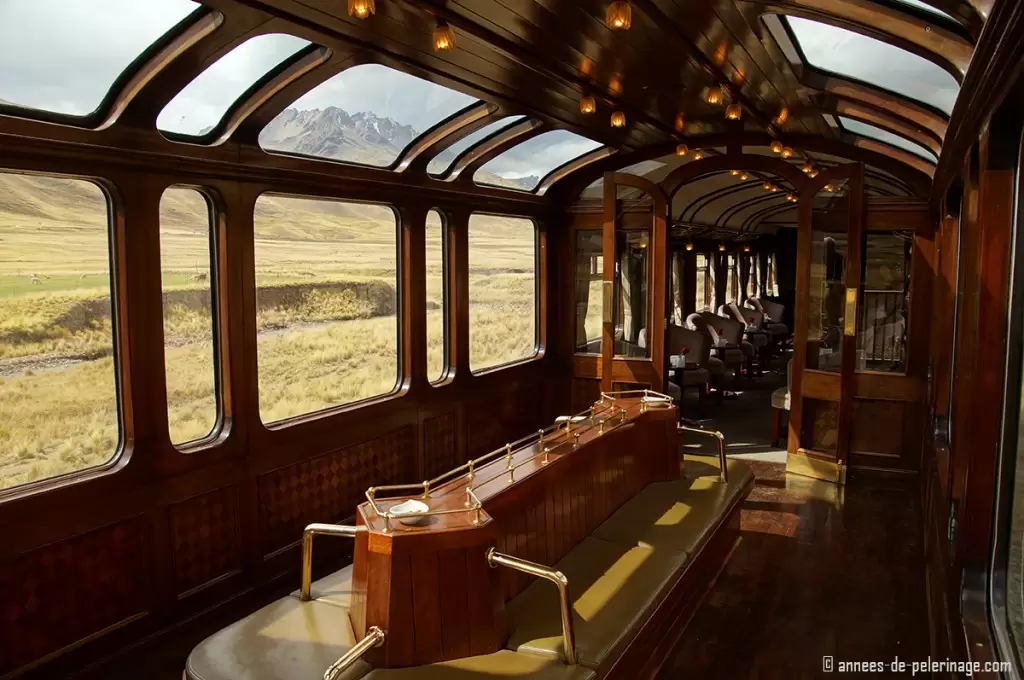 Did you know that one of the 10 most amazing train journeys goes straight through Peru? The Andean Explorer will take you from Cusco to Puno in about 10 hours. It might be a bit slower than taking the plane, but I doubt you will regret passing through the jaw-dropping vistas of the Altiplano. Read more about my time on the luxury train here.
There has been a bit of confusion lately. There are two trains that run from Puno to Cusco. One is an ultra-luxury train by Belmond, and another one is the standard train by PeruRail. The PeruRail version is already quite spectacular and comes at a tenth of the price.
17) Visit the beach
Peru is loaded with ancient culture. That's why you should consider making some lazy time at the beach. The Pacific coast might be a bit rugged, but still worth a visit. There are quite a couple of very lovely beaches in Peru, like Mancora Beach. Even in Lima itself, you will be able to go surfing!
If you got the time, you might want to do a trip down to Pisco and visit the Islas Ballestas, often called the poor man's Galapagos. You probably have to calculate two days for that trip.
18) Explore Chan Chan
Never heard of Chan Chan? It is the largest pre-Columbian city in South America. The archeological complex spans some 20 square kilometers in the aridest part of Peru. In 1986 the UNESCO designated Chan Chan a World Heritage site. Do visit!
19) Visit Kuelap
Kuelap is an ancient city of the Chachapoyas culture dating back to the 6th century in the north of Peru. More than four hundred buildings are surrounded by a more than the massive stone wall, rising up to a height of 19 meters. It's one of the less known historical sights in Peru, but so worth a visit
20) Hike the Rainbow Mountain
Peru is a country of high mountains and alpine wildlife. Definitely put at least one trek on your list of things to do in Peru. The most amazing place to hike in Peru is probably the Rainbow Mountains (also called Vinicunca) in Ausangate, not far from Cusco. Rent your own car and enjoy one of the most spectacular day trips ever!
Note: The place can be somewhat underwhelming in person. I think it is still worth it, but don't expect the colors to be as vibrant as on some pictures on Instagram.
Bonus: Peru the Luxury way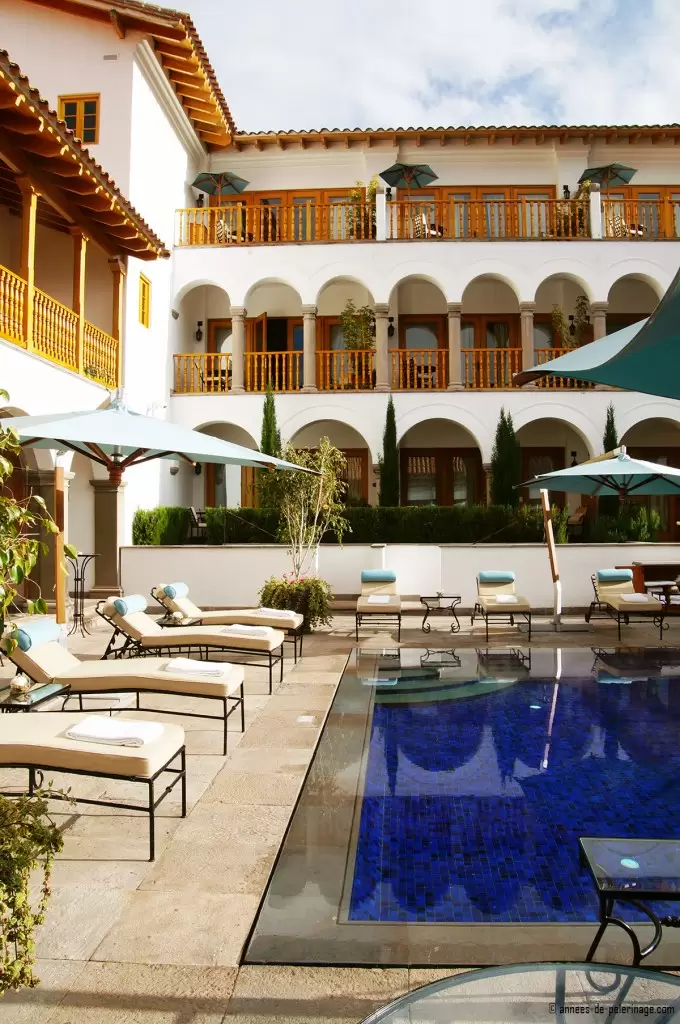 In recent years, many international hotel chains (and some locals) began investing in Peru. These days you will plenty of wonderful luxury hotels in Peru, catering to your every wish and whim. I visited most of them and wrote an article about the 5 best luxury hotels in Peru. Why not check them out, when you travel to Peru.
Further things to do in Peru
I want to end this article the way I started it. Peru is one of the most versatile countries on this planet, and this article didn't even cover half of your options. As most tourists tend to focus on Cusco and Machu Picchu, large parts remain virtually undiscovered.
So while one week in Peru might cover most of the highlights, it is easily possible to spend a month or two without a single day of boredom. The amazing Huayllay stone forest didn't make it on my list of Peru's famous landmarks, and neither did the Ampay National Sanctuary nor Sacsayhuaman. All of them would be great further choices.
As this guide is already quite long, I really didn't have the time to touch the topic of popular foods in Peru. Know then, that Peru's ancient delicacies are beyond amazing. The first time you taste the native corn or potatoes, you will feel like you never quite tasted these basic food staples of our western world before. They are a hundred times more delicious here (and I am not exaggerating!).
Personally speaking, I'd recommend staying in Peru as long as possible, rather than trying to squeeze in all of South America in one month. If you still need some inspiration, read my detailed Peru itinerary. Also, consider adding another week to visit Ecuador. I can highly recommend visiting the Galapagos Islands, but obviously, there are endless other options as well.
I also compiled a detailed packing list for Peru, you might want to check out!
So I hope you liked my little list of 20 amazing things to do in Peru. If you got any questions, feel free to ask them in the comments below. Also, remember to pin this article for later!
Picture credit: Christopher Crouzet, Andreas Kambanis, Tyler Bell, Kenneth Moore, Christian Bellazzi, Patty Ho