The full disclosure of my Peru itinerary for May/June. Information on hotels and things to do.
A while back I made my way to South America. Finally! Despite traveling the world for 30 years, I've never made it to the Andes. So I was more than happy to cross that off my bucket list. My first stop was in Lima, from there I toured the Sacred Valley (and all things Inca) and then finally moved on to 4.000 meters high Lake Titicaca. Being the control freak I am, of course, I had to prepare a full itinerary.
A lot of planning went into this itinerary, even though it's just two weeks: Waiting for the ideal times to book, to pay (gotta mind the US-Dollar exchange rate after all) and naturally sorting out which route will actually work and which wouldn't. I also took a lot of time research hotels, and it turned out I made all the right choice (here's an article on the 5 best hotels in Peru). Anyway, this is my best itinerary for Peru at a glance:
Since I am living and working in Munich, my tour started and ended there, but I guess this itinerary will work no matter where you are located. For Peru, I decided to stick to Belmond Hotels. All in all, it wasn't a tough decision since there aren't really all that many other luxury hotels worth their name. Hygiene, food, and mostly location are also a consideration. Also note that I toured on to Ecuador afterward, and did not, as the itinerary above suggests, return to Munich. Here is the link to my Ecuador itinerary.
I'd also like to stress that my itinerary doesn't cover all the beautiful places in Peru. The Nasca Lines, Huacachina Oasis or Colca Canyon aren't on the list. But with a country as diverse as Peru, you really have to choose at one point.
Note: I may get commissions for purchases made through links in this post. 
__________
Wondering what to pack for Peru? Check out my detailed Peru packing list
1. May 23: Munich > Amsterdam > Lima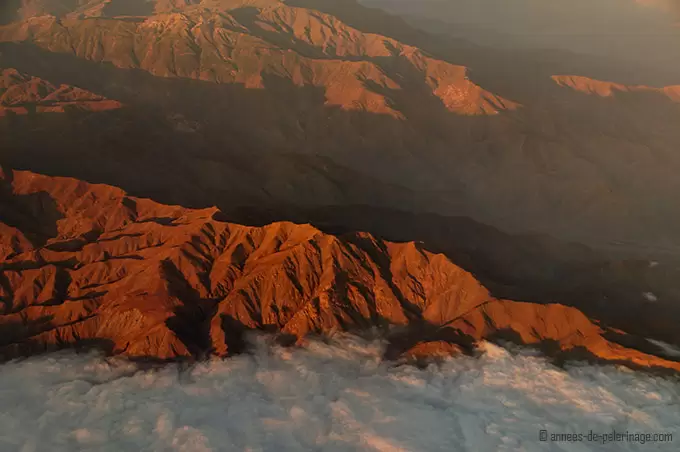 I flew with KLM via Amsterdam. I am not an avid fan of KLM but they really did a good job of creating a very pleasing experience in the past years. The good part – due to the massive time difference between Peru and Munich ( -7 hours) I actually did not lose a lot of time here. My body, however, took a while longer to comprehend it. Oh – and do take a window seat. The flight over the Andean mountain range close before Lima is more than spectacular!!
2. May 23-26: Lima
Lima was my first stop. I could have picked any other city in Peru or Ecuador as well, but I choose Lima. My reason? First of all, it seems to be the most European of them all (never a good idea to start with a full culture shock!  :P). Since I am quite the experience traveler that was, all in all, not the real reason. The other parts of Peru I wanted to visit were located high up in the Andean mountain range and it's always a good idea to get accustomed to heights above 3,000 meters slowly and without rush. Here is my article on 20 amazing things to do in Lima.
Why did I choose it? Miraflores seems to be the most vibrant district – other than that there really aren't any other luxury hotels in Lima worth noting.
Things on my To-do-List in Lima:
3. May 26: Flight to Cusco -> direct transfer to Urubamba valley
I fiddled around with my stay in the Cusco area. I've always been fascinated by native South American culture, which is why I wanted to spend a big portion of my time here. But I didn't know whether to start my stay in the city itself or end it there. In the end, the dates and hours of my departures solved that problem for me. I really wanted to take the Andean Explorer to Lake Titicaca (see below). Since the unique luxury train doesn't leave every day from Cusco, I moved the Urubamba valley to the front.
4. May 27-28: Urubamba Valley
The Urubamba Valley is sometimes also called the Sacred Valley; sacred because it is believed to be the very cradle of the Inca culture. Now even though the scientific proof is debatable, it remains a fact that a lot of unique Inca ruins are scattered around the scenic valley. Since I'm a big fan of World Heritage Sites and culture, there was no way around skipping those – even though I am aware a lot of tourists just concentrate on Machu Picchu and be done with it. A huuuuge mistake in my opinion!
Things on my To-do-List in Urubamba valley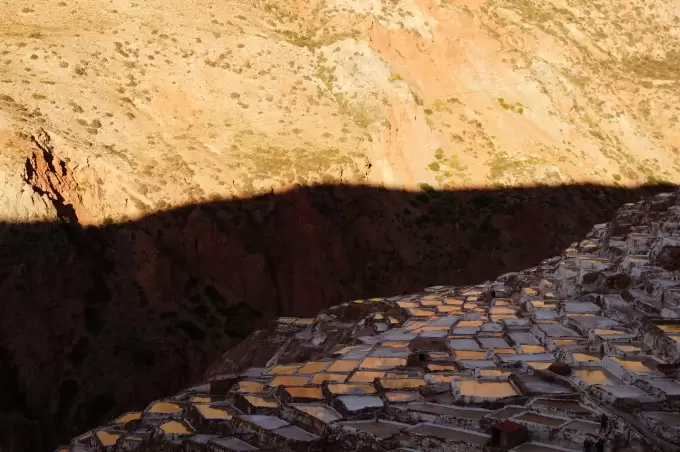 5. May 29-30:  Machu Picchu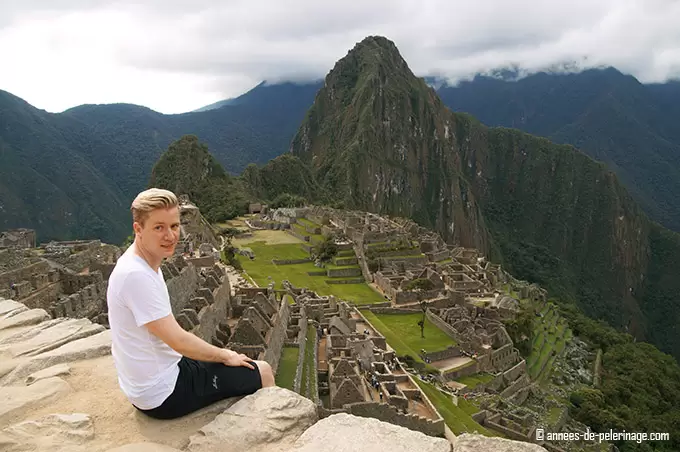 Machu Picchu probably accounts for about half of Peru's tourist industry. At least it feels that way. And why not? The more or less unspoiled remains of the glorious Inca city sure are beyond stunning. I compiled an ultimate guide to Machu Picchu here.
Since I spend my whole youth hiking the alps (comes with growing up there), doing the Inca Trail really lacked any allure. Instead, I wanted to have two full days at Machu Picchu. Figured it would increase the chances of seeing the world famous ruins in bright sunshine (end of May really is the best time to visit Machu Picchu. This marks the height of the dry season and the least rainfall. It still can rain or be very foggy even in the dry season. Read about the dark side of Machu Picchu here. But certainly spending more than one day in Machu Picchu gave me the chance to climb Huyana Picchu without hurrying through the ruins.
I'm taking the Hiram Bingham luxury train up to Machu Picchu. Though other, cheaper trains are available as well. If you are still wondering about the best time to visit Machu Picchu, this guide has you covered.
Belmond operates the only hotel directly at the entrance to Machu Picchu. All other hotels are located in Aguas Calientes some 400 meters below. While all other visitors need to take the bus, train or hike up to Machu Picchu proper in the morning, guests at the Sanctuary Lodge only have to fall out of their beds. Be aware that, if you want to go hiking around Machu Picchu, you will have to reserve tickets in advance (I did that 6 months ago on the official website!) There are two mountains: Wayna Picchu and Huayna Picchu. Both offer a spectacular view, both are very hard to hike, both need extra tickets.
As you might not be willing to spend 1.000 USD per night at the Sanctuary Lodge (tho in all honesty it's worth it), I compiled a guide to the best hotels in Machu Picchu for any budget).
Things on my To-Do-List in Machu Picchu:
Temple of the Moon
Machu Picchu proper
Getting close to the amazing flora and fauna (tropical rainforest there!!)
6. Mai 31  – June 2: Cusco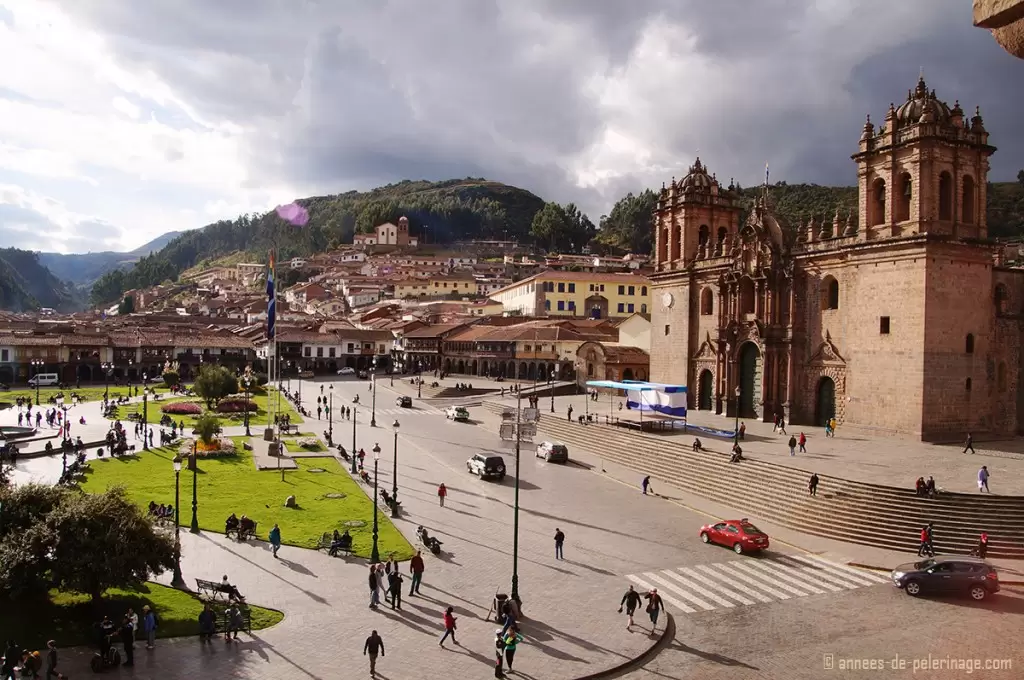 Cusco is the undisputed capital of the whole Andean Region and used to be a capital in truth – that of the Inca kingdom to be precise. Naturally, my itinerary would be incomplete without a visit to the ancient city. I'm staying unusually long in the city – not only because there is so much to see in the area, but also because experiencing some more South American city life seemed like the right thing to do. If you are wondering what to do in the Capital of the Incas: Here I wrote about the 20 must see in Cusco.
Also, absolutely do check out my 3-day Cusco Itinerary (download it here).

Read my review of the Palacio Nazarenas here >> 
Things on my To-Do-List in Cusco:
Since writing this guide, I also compiled a perfect 3-day Itinerary for Cusco. I also wrote a list of the 20 best things to do in Cusco, you really should check out.
June 3rd: Luxury train Andean Explorer to Lake Titicaca
The Andean Explorer is a unique luxury train operated by Peru Rail. It got voted among the 25 most beautiful train rides in the world. So there really is no way around not doing that, eh? Find my Andean Explorer review here >>
7. June 3-6: Lake Titicaca
Lake Titicaca is the highest, commercially shippable lake in the world. With a surface elevation of 3.812 meters, I couldn't say no to putting it on my itinerary. Other than that (disputable) world record, there is so much beautiful culture to explore the area. First of all the floating artificial reed islands of the Uros.
Things on my To-Do-List around Lake Titicaca:
From Puno, I took the plane to Quito in Ecuador. Alternatively, you could take the plane home or move over to Bolivia, which is very, very close. Do ask your questions in the comments below!
Other things to do in Peru not on this itinerary
I know this Peru itinerary is rather short and it focused very much on Inca ruins and culture. Know then, that Peru has a lovely coastline that is especially good for surfing. Also, there is the surreal Huacachina Oasis and Colca Canyon. Do not forget the Nasca lines either. All these things are true highlights you could easily squeeze in if you got one week more available. Personally speaking, I did not hear too much good about the Nasca lines (especially about the tiny planes u are boarding), and well…as for the rest…I have always been this big Inca fan, so this is where I put my focus on. Be free to work out something for yourself!


Definitely also consider getting a travel guide. Personally speaking, I really can't travel without one. I always need something to flip through that works without a battery. A really fun book was Turn Right at Machu Picchu: Rediscovering the Lost City One Step at a Time, but obviously, there are also less narrative travel guides to Peru.
So, how do you like my Peru itinerary? I know there are many, many items missing on my list. If there is anything you'd like to add (or maybe hint at beautiful things to do in the places I visited) do tell me in the comment section below!