A compelling picture guide to Japan's most cherished highlights and sights.
Japan is one of the most beautiful countries on earth. The contrast between modern technologies and ancient customs creates an abundance of reasons to visit the country. Yet the east Asian country still remains a bit off the common tourist tracks. There are many reasons to explain that: For one Japan is renowned for being prohibitively expensive. At the same time the Japanese seem to enjoy a couple of very queer customs (the penis festival comes to mind), and don't mind eating deadly poisonous fish or whale flesh.
Yet the country offers so much more than sushi and mangas (checkout my list of the 20 best things to do in Japan). Throughout my visits I took a host of awe-inspiring photographs. This list will aim to convince you that there are in fact more reasons to visit Japan than any other country in the world. Here are 15 reasons why you definitely should visit Japan once in your lifetime (and do check out my Japan itinerary, if I could convince you)!
Reason #1: Itsukushima Shrine in Miyajima
A picture says more than 1.000 words and Miyajima dictates a whole tome! The beauty of this place will make you cry. (Read more about Itsukushima Shrine in Miyajima here.)
Reason #2: Gingaku-Ji in Kyoto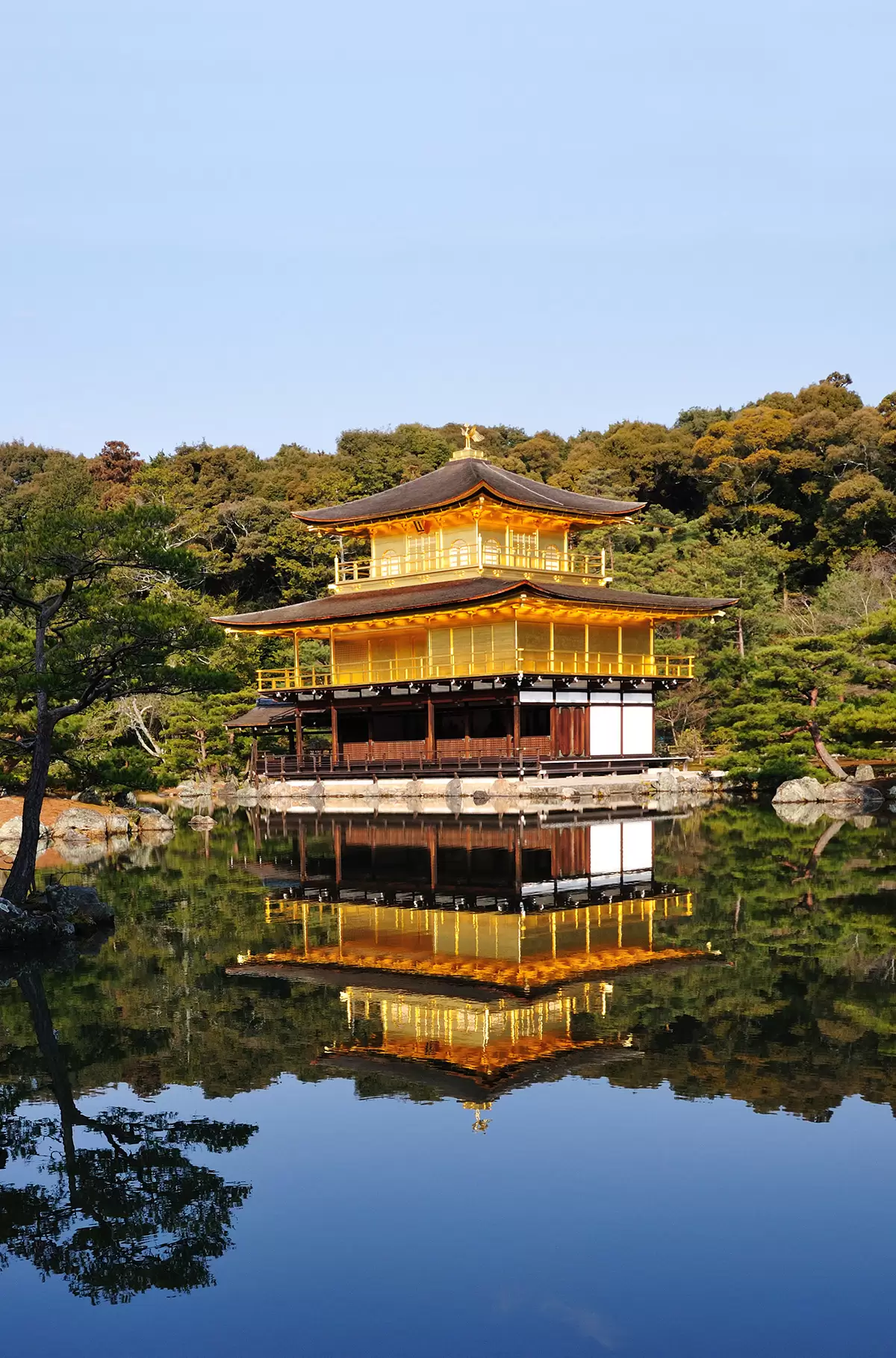 A temple covered in gold-leaf. Few highlights in Japan gain more attention than Gingaku-Ji in Kyoto. This picture clearly tells you why.
Reason #3 Sumo-Wrestling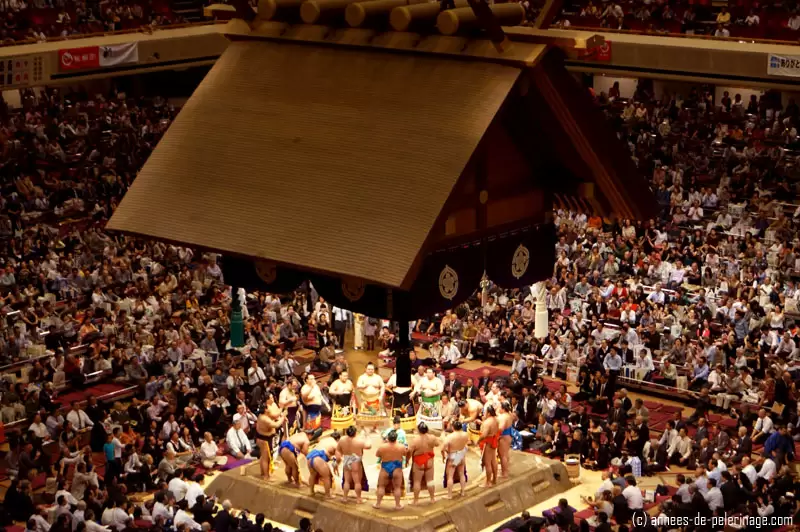 Sumo-wrestlers appear to be severely obese. But in fact, they are very nimble and will win their wrestling matches with deadly speed. (Find out how to watch a Sumo match here.)
Reason #4 Monkeys everywhere
Japanese love animals. In some cities (like Nara) wild deer will walk freely around on the pavement. But monkeys are a favorite as well!
Reason #5 Everything is stylish in Japan

The picture above doesn't show the waiting area of an interior-design-office, but the subway in Kyoto! Expect outstanding design in Japan.
Reason #6 Fushimi Inari-Shrine
You've probably seen this one before. A lone red corridor? You are dead wrong! The Fushimi Inari-Shrine in Kyoto covers a whole hill with more than 10.000 such red gates! (read more about Fushimi Inari Shrine here)
Reason #7 Geishas in Japan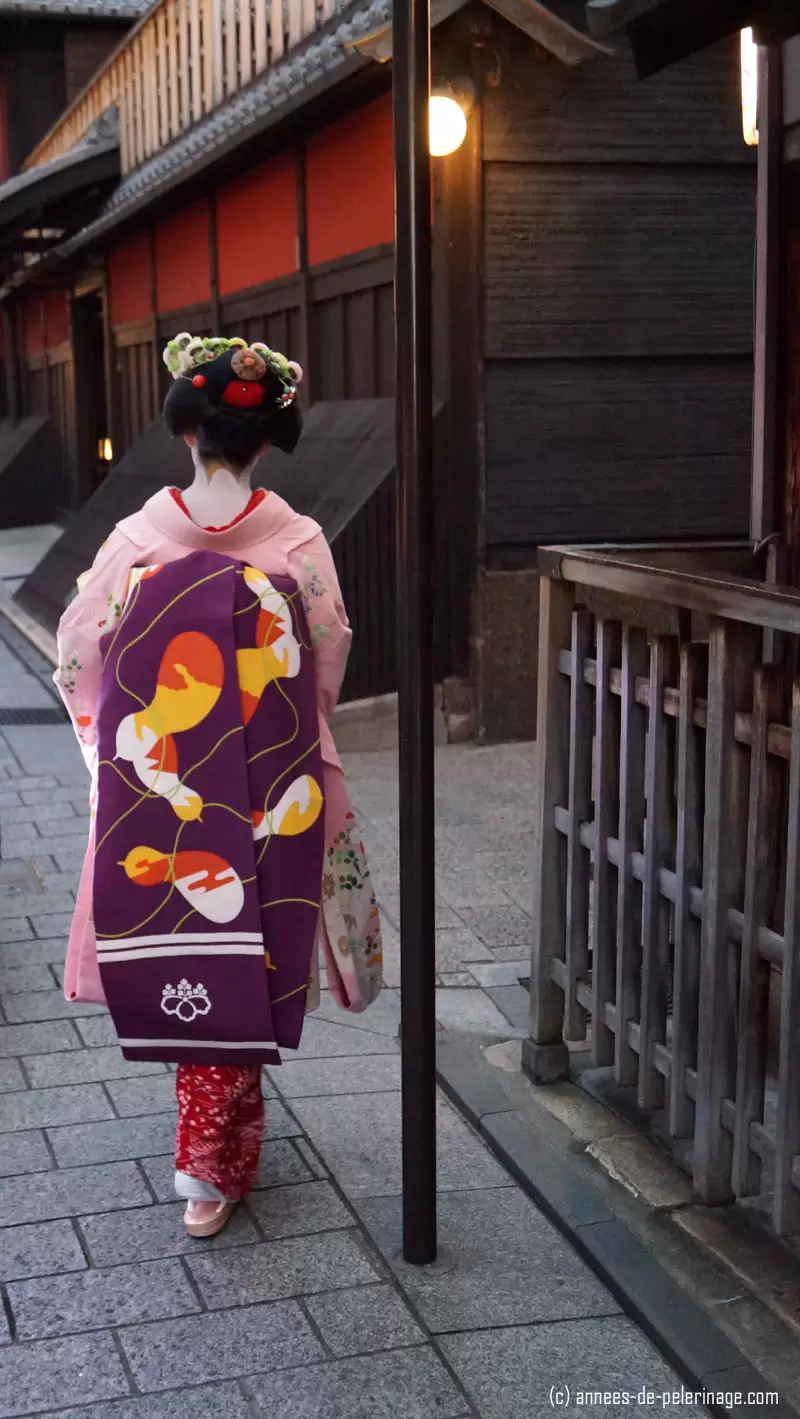 Kyoto is home to Japan's living dolls. Since misconceptions exist concerning geishas, check out this article on the secret world of geisha-parties from an insider's perspective.
Reason #8 Todaiji temple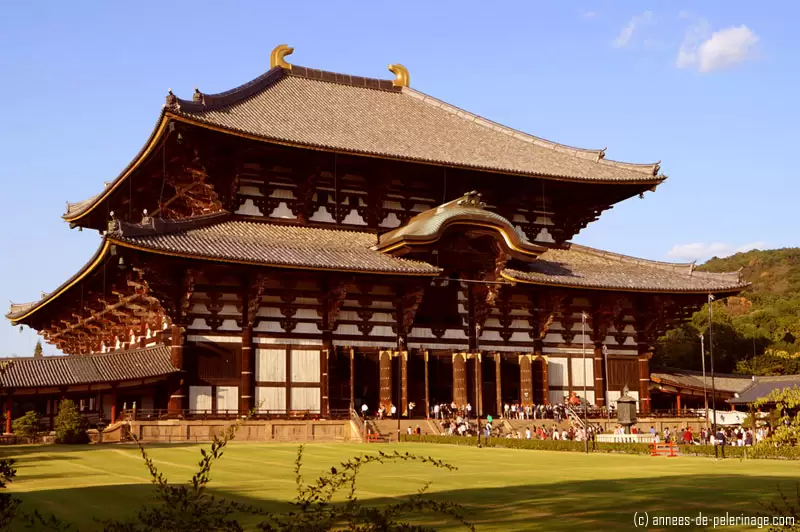 The Todaiji is one of the biggest wooden structures in the world and home of the world's largest bronze statue of Buddha. An impressive structure you do not want to miss on your trip to Japan! As you will be moving around quite a bit, I recommend you to get a JR Pass for unlimited train rides. For more tips, check out these 5 tips for planning your trip to Japan.
Reason #9 Japan's covered with hot springs
Everyone will have heard of the many earthquakes in Japan. But the high level of volcanic activity has also a positive side. You'll find beautiful hot springs literally everywhere. Probably no other country has such a sophisticated bathing culture. (read my review of the best onsen in Japan)
Reason #10 Kiyomizu-Dera
This is probably the most famous balcony in the world (okay let's ignore Romeo & Julia). You might have seen this before and yes, this temple is located in Japan. (Check out more pictures of Kiyomizu-dera here.)
Reason #11 Stark contrasts
This is a picture of the Imperial Palace in Tokyo. In case you didn't know, Japan is not only the country that virtually invented robots, it has also the last ruling emperor in the world! Easy equation: old + new = goodness!
Reason #12 Breath-taking villages
Talking about old. Japan has quite a few scenic mountain villages. If you are interested in straw-thatched roofs and the rural life, you should definitely check out Shirakawa-go.
Reason #13 Active city life
Few countries in the world are so densely populated as Japan. It wouldn't be Japan if beauty couldn't be found here as well! The best look-out on Tokyo will be the Mori Tower in Roppongi-Hills!
Tokyo, as a whole, is my favorite city in the world! It certainly is also horribly expensive, but that doesn't mean you can't visit. Teaching English in Tokyo can be a viable option and of course, there are the infamous capsule hotels.
Reason #14 Parks and gardens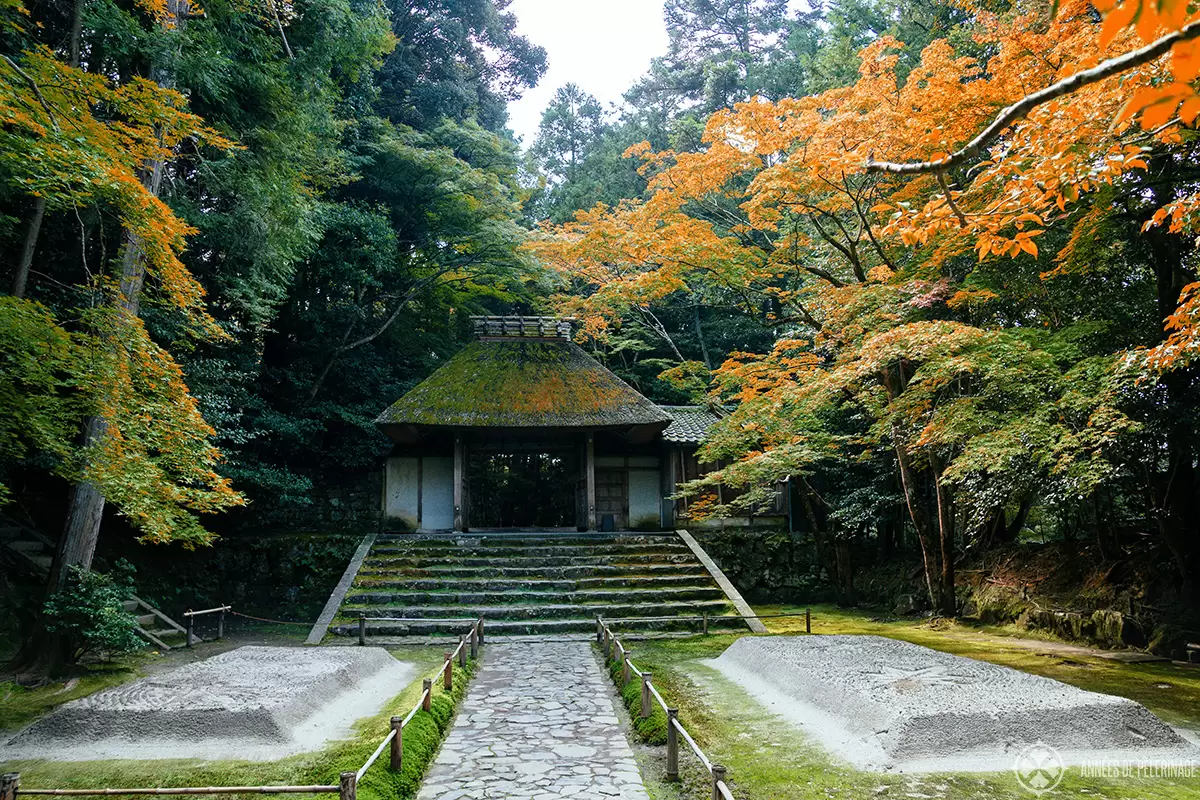 The Japanese go crazy on horticulture. I've never seen such breath-taking gardens before! The picture above will clearly convince you too!
Reason #15 Amazing traditions
Throughout Japan you will find many, many local festivals. Professional actors and locals alike will reenact history battles, parades or events. (The above picture was taken in Okinawa.)
[Bonus Reason] Crazy Mascots
Last on my list and another reason to visit Japan: They might seem low-key, they might seem reclusive and they certainly are very, very polite. But in fact, they are one and all utterly crazy! The picture above shows an employee at a supermarket!
You've been to Japan before? Share your favorite reasons with me in the comment section below!