A detailed analysis of how much time you need for visiting Kyoto and see all the important landmarks.
Kyoto is an amazing city. For many, it's the cultural heart of Japan. But its food and temples are just as famous. This leads most tourist to one important question: Just how many days in Kyoto should I work into my itinerary? As there are so many things to do in the city of 1.45 million inhabitants (do read my guide to the top 20 landmarks!), this question is far from easy.
Here's an attempt to help you with the decision process:
Note: If you want a more thorough look, do check out my very detailed 14 days Japan itinerary.
The minimum time to spend in Kyoto: 2 days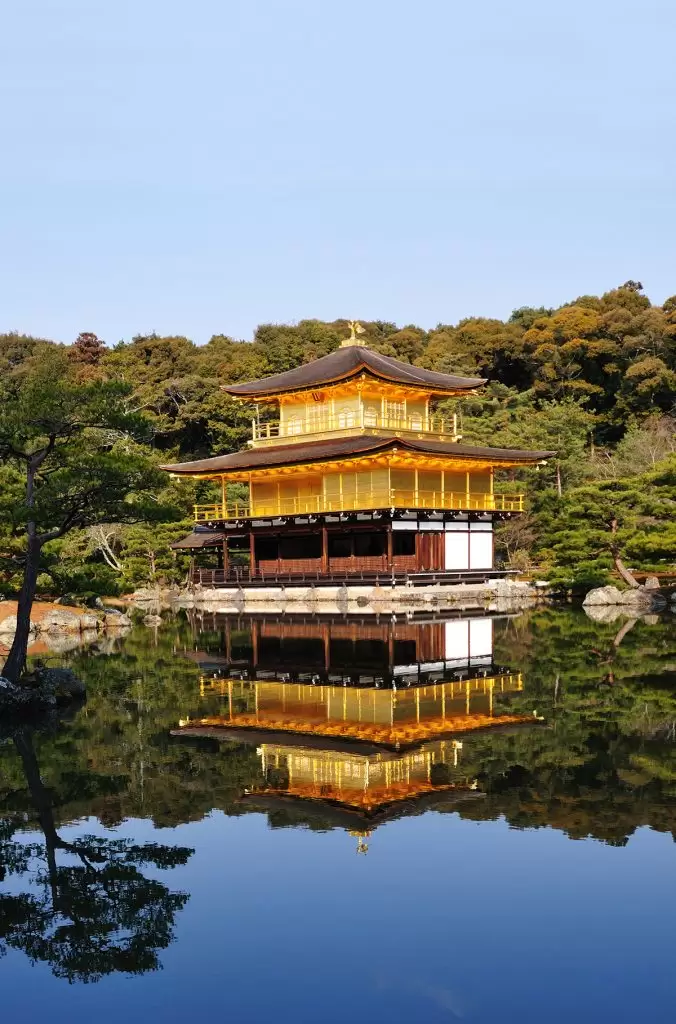 Kyoto is a city with many highlights, but it's also quite a large city. This actually means if you want to see only the basic highlights, you will still need at least 2 full days. The reason? The famous Fushimi Inari Shrine (read my guide) is located in the south, while the golden temple (Kingaku-ji) and the famous Ryōan-ji are up in the north. And well, there's quite something to see in the immediate city center as well.
Kyoto does have a good public transport system (subway, bus, railway, taxi), but transfers will take quite a while. Things, like attending a tea ceremony or eating a traditional Kaiseki dinner, will take time and can't be rushed. Also know, that you have a staggering 17 UNESCO World Heritage sites in Kyoto. You might not need to see them all, but I'd say that seeing some of them is not a bad idea, eh?
The perfect Kyoto itinerary: 4 days
Now, personally speaking, I'd say that even a month might not be enough to see all of Kyoto. But obviously, most tourists don't have that abundance of time available for their visit. That's why 4 days in Kyoto is enough and a good compromise. It will allow you to see all the major highlights (check out my Japan itinerary to see how I make it work).
You will also be able to accommodate a day trip to nearby Nara (check my guide), and you can also go Geisha hunting in the evening.
Here's a little-condensed sample itinerary:
Day1:
Nijō Castle
Kinkaku-ji (Golden Temple; here is my guide)
Ryōan-ji
Shimogamo Shrine
Ginkaku-ji (Silver Temple)
Explore Gion in the evening
Day2:
Day 3: Day trip to Nara (read: 10 amazing things to see in Nara); Taking the subway is faster for those who do not hold a JR Pass.
Day 4:
Arashiyama
Katsura Imperial Villa (my personal favorite sight in Kyoto)
Note: You need to pre-buy tickets for the Imperial Villa at the imperial household agency! Do it on day 1, when you visit the imperial palace where you will find the agency. Don't forget to bring your passports.
During your time in Kyoto, you should definitely consider staying overnight at a traditional Ryokan instead of a western hotel. Sleeping on traditional tatami mats will truly add more depth to your visit, plus they usually serve Kaiseki dinner, which you really have to experience at least once (read about the best Ryokan in Kyoto here).
How long to see everything in Kyoto: 7 days
So, just how many days in Kyoto are enough to see all the attractions – or rather most of it? Well, that is indeed a tough question, but having been there multiple times I'd say that a week is what you would need to tour all the ancient temples, castles, Japanese gardens, and Shinto shrines. You'll have enough time for a day trip to Nara, go to the Kabuki theater, see the Geisha and eat your share of Kyoto's famous cuisine and complete your sightseeing.
Kyoto is a famous place to go shopping, and you really shouldn't neglect the modern side of it. There are manga and a railway museum, there's the Kyoto Tower and even a monkey park near Arashiyama. In Summer, cycling around the city can be a fun idea.
Most importantly, if you truly want to get intimate with Kyoto you really have to take your time. I love walking through the row of antique shops in inner Gion or attending one of the many festivals (matsuri) held throughout the year. You might even consider arranging one of the fabled Geisha parties for you or alternatively dress up as one (there are many agencies offering this unique experience, full make-up and wig included).
You could also opt to incorporate a day trip to Osaka (read my guide), which is only like 30 minutes by Shinkansen/bullet train. Definitely check out the local calendar before your trip to Japan, as you might not want to miss the cherry blossoms at the end of March or the beautiful autumn foliage in late October. You also might want to skip the Golden Week, when Kyoto will be too busy with local tourists.
A word of warning: Many people try to see Kyoto in less than 4 days. While you can move on to Miyajima or Hiroshima or spend more time in Tokyo, I believe it is a mistake to overload your itinerary with so many different cities. You waste so much time on transfers. Instead, focus your time on Kyoto and the Kansai area where you can experience the full depth of Japanese culture.
What can I see in 24 hours in Kyoto?
For those with little to no time in Japan, I got one good news: Even with only one day in Kyoto, you will get an amazing taste of Japan's most beautiful city.
Here's what I would want to see in one (rather long) day:
Start at Kingaku-ji
Ryōan-ji
Nijō Castle
Have lunch in the city center (Nishiki Market)
Fushimi Inari
Kyomizu-dera
Explore Gion in the evening
Now, this is certainly far from the only way to spend 24 hours in Kyoto. There are probably a myriad different ways to enjoy the capital of the Kansai region. But this is actually a good thing: No matter how much time you got and how many times you travel to Japan/Kyoto, there will always be beauty, history, culture and even some adventure to be explored.
If you do move around a lot, I recommend you packing very wisely, as you will be carrying around that suitcase a lot. Check out my Japan packing list to make sure you bring everything you need.
You also might want to check out my list of the top Japan travel books. Wi-Fi is not as common in Japan as you might think, your mobile phone probably won't work, so some hardcover travel guide is recommended.
So, here is one last question for you: How many days in Kyoto are you going to spend? Tell me in the comments below!